Found 2 Tiny Watermelons This morning
My backyard potted watermelons are doing surprisingly well this season. With such little rainfall so far I am watering at least twice a day to keep them happy. Never tried watermelon in a pot so wasn't quite sure how well they would do, if they even produced fruit.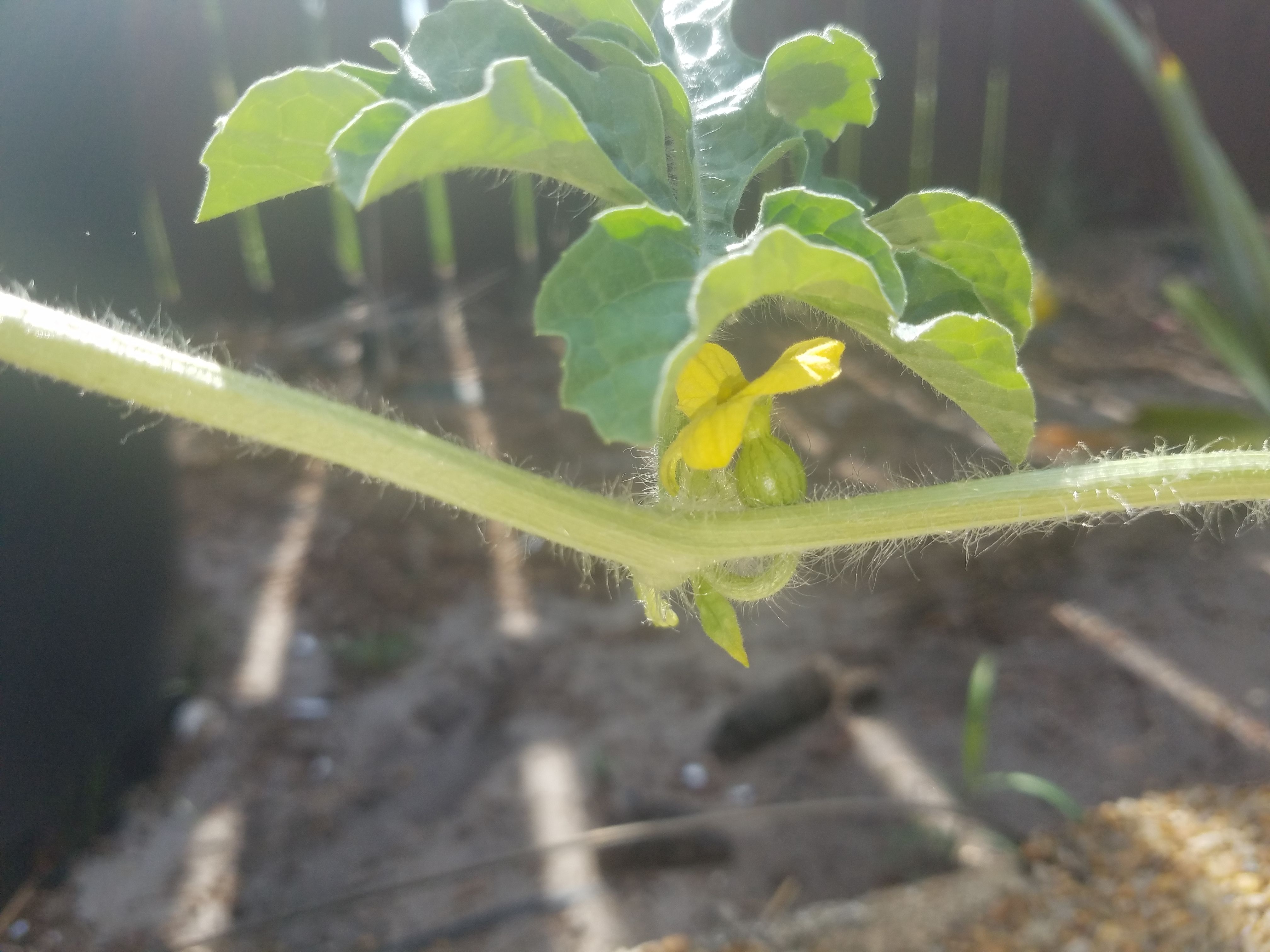 I am happy to report while on my morning watering routine I found 2 Big Yellow Flowers. If you're familiar with watermelons you know that when a watermelon first starts on a vine it will bloom out a pretty yellow flower on the end of the tiny starting watermelon and quickly die off. With these 2 flowers blooming im sure in the next couple of days the other plants will be popping out a few blooms themselves.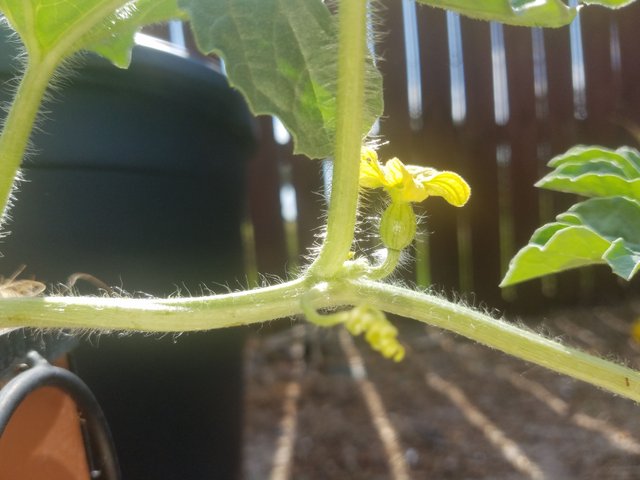 If you happened to notice my last post on tomatoes ( https://steemit.com/blog/@jdean/gardening-in-tiny-spaces-backyard-grower ) here is an update. So far I've transplanted well over 50 starters from my planted tomato slices.
Could easily do well over 100 if i had more pots and good soil. Maybe I'll get some this week. They are definitely looking happy and healthy, which makes me happy and healthy, haha.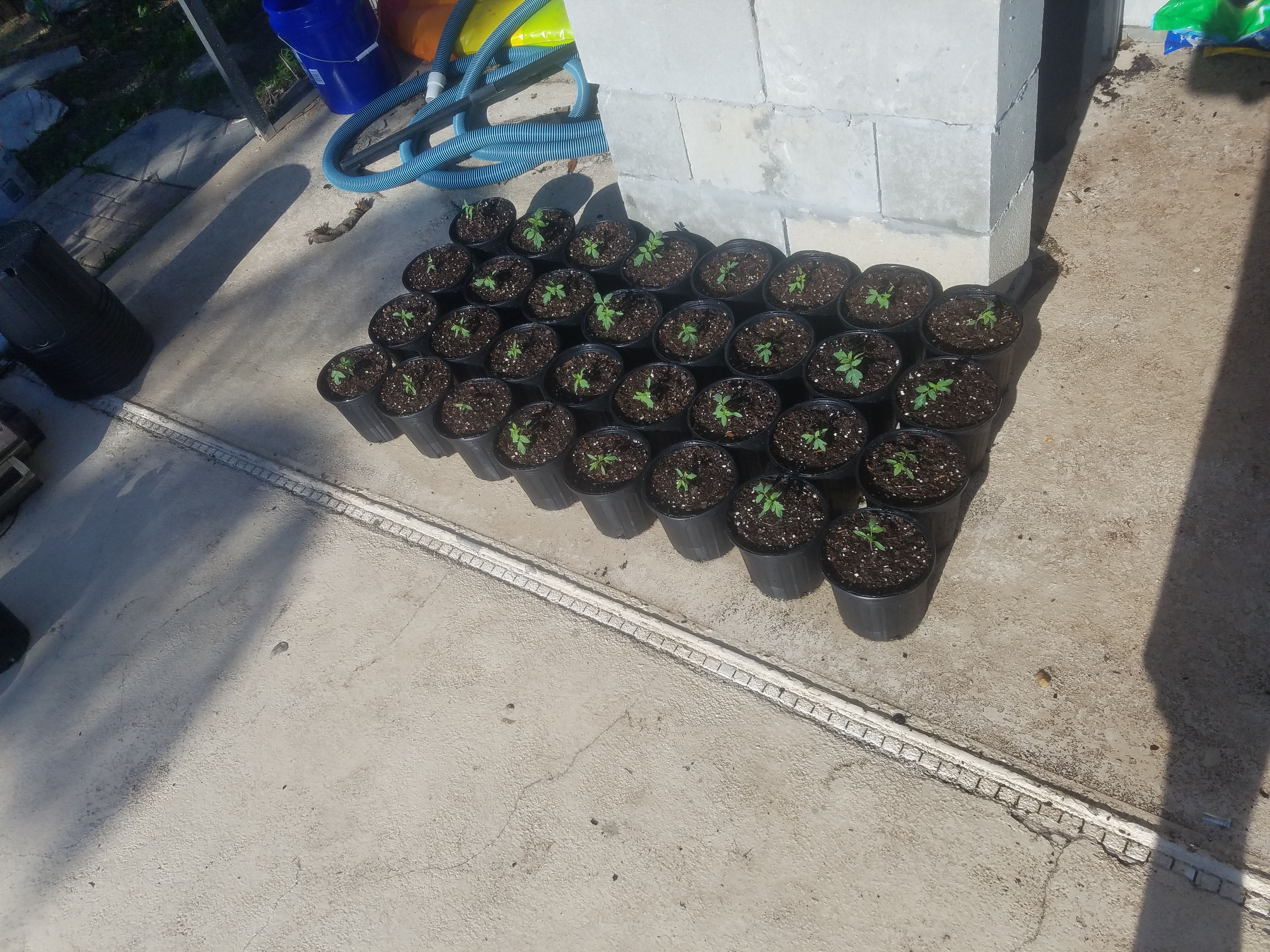 I am hoping in a few weeks to sell these tomato plants on side of the road, or a market of some type.
What's a tomato plant in a 1 gallon pot sell for in your area? $5 - $10 ? Thinking of doing $7 ea or 2 for $10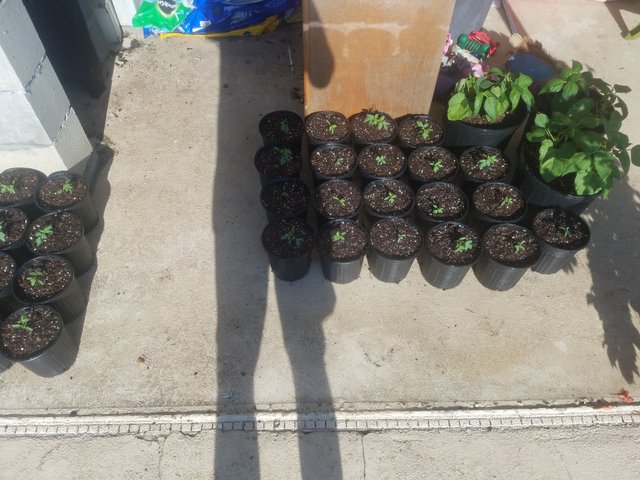 Thanks for reading. Follow @jdean for more