Sugar Snap Peas
Today's Feature: Snap Peas!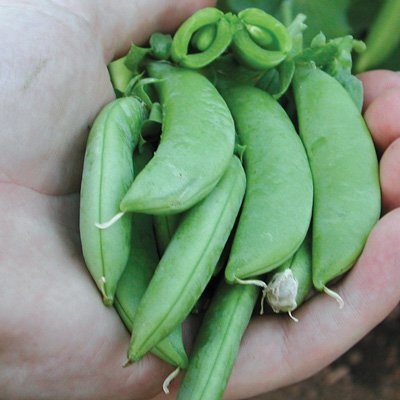 Aloha and Mahalo! Life has been busy, such that I have not posted much recently. I will start a new feature today. And that is a journal of one vegetable or fruit each time I can post. Today's feature is snap peas.
Peas are in the legume family, along with beans. They can be eaten as young vegetables or left to mature into protein-packed seeds. The vegetable category includes young pea shoots, which are like larger sprouts from the plant, eating the stem and leaves before they get tough. It also includes the pea pods. The protein-packed peas are more along the lines of English peas or any of the split peas favored by the cuisines of some countries.
Peas do best when weather is cooler than normal, making them a tougher crop sometimes here in Hawaii. But when I have lived in less tropical climes, I have enjoyed peas in the springtime and fall. I especially enjoy the pods, which are a great vegetable.
To plant these, you buy a seed pack of them of course, and then push the little pea seeds into some moist soil, maybe half to 1 inch deep. They can be planted close together, even a few inches apart. Several days later, the plants begin to pop up, and they grow fast!
For a full-sized variety, the pea plants benefit from staking, such as using some small bamboo sticks. For the dwarf snap peas, I do not stake them, and they only grow up to two or three feet high. Peas fix nitrogen in the soil so do not need as much plant food as other crops. They also are comfortable growing close together, so the plants will grab onto one another rather than needing other stakes for support.
My favorite pea variety is called Sugar Sprint Snap Pea. Several seed companies sell it, such as Territorial Seed Company in the U.S. state of Oregon. You can find others, but make sure they are snap peas instead of snow peas. Snow peas are the flat, bland pods in Chinese cooking; they are not sweet at all! Sugar snap peas are more tender and they live up to their name with a luscious mouth of sugar. Sugar Sprint Snap Pea takes just 55 days until harvest maturity and it is even sweeter if you leave it on the plant until pods are slightly round tubes rather than nearly flat.
Photo: territorialseed.com