Greenhouse crop -> salad
With more and more fruit ripening, today's crop provided for a full salad.
We've got some peas, tomatoes, cucumbers and a couple of nasturtium flowers.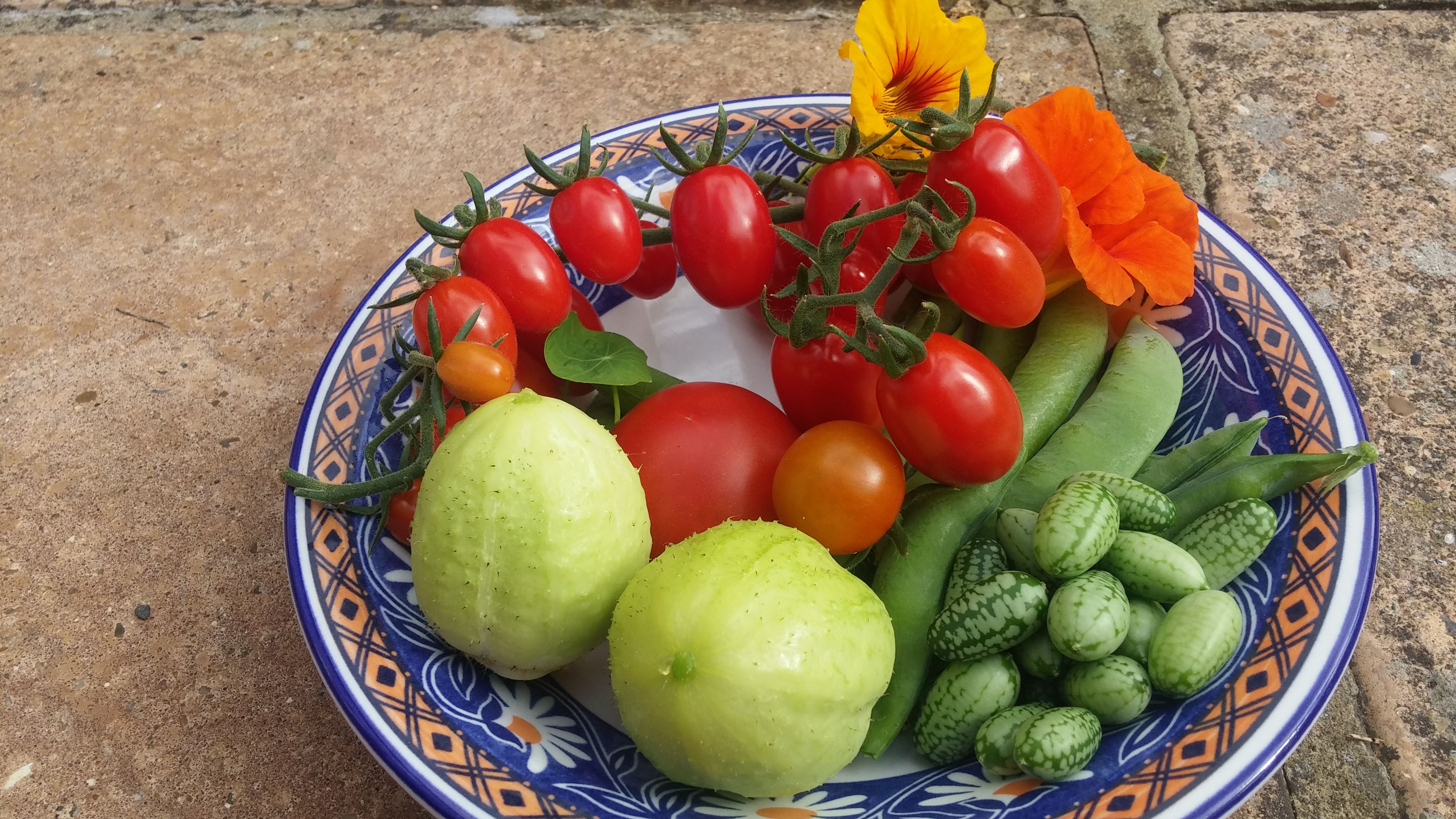 Cucamelons, also called mouse melons for obvious reasons. They look pretty cool and taste like a lemony cucumber, they have a nice tanginess.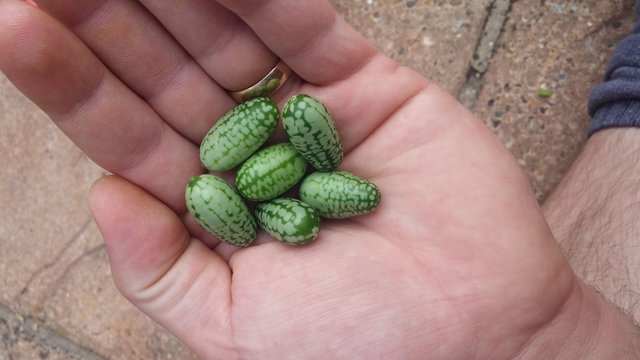 Lemon cucumbers. These look weird, but don't be misled by their appearance, they have a delicate texture and taste, they are sweet and don't have the regular cucumber's bitterness.


Here's how they look inside.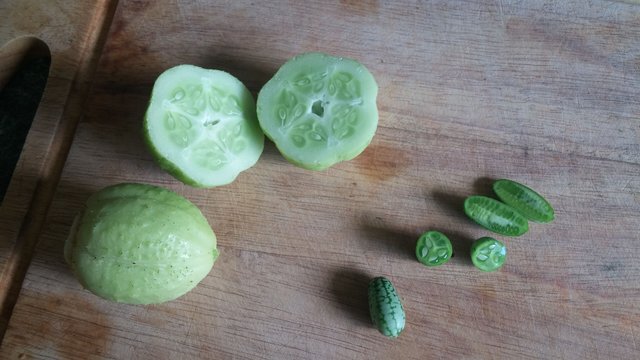 Added some chives from the garden and a look at the finished salad!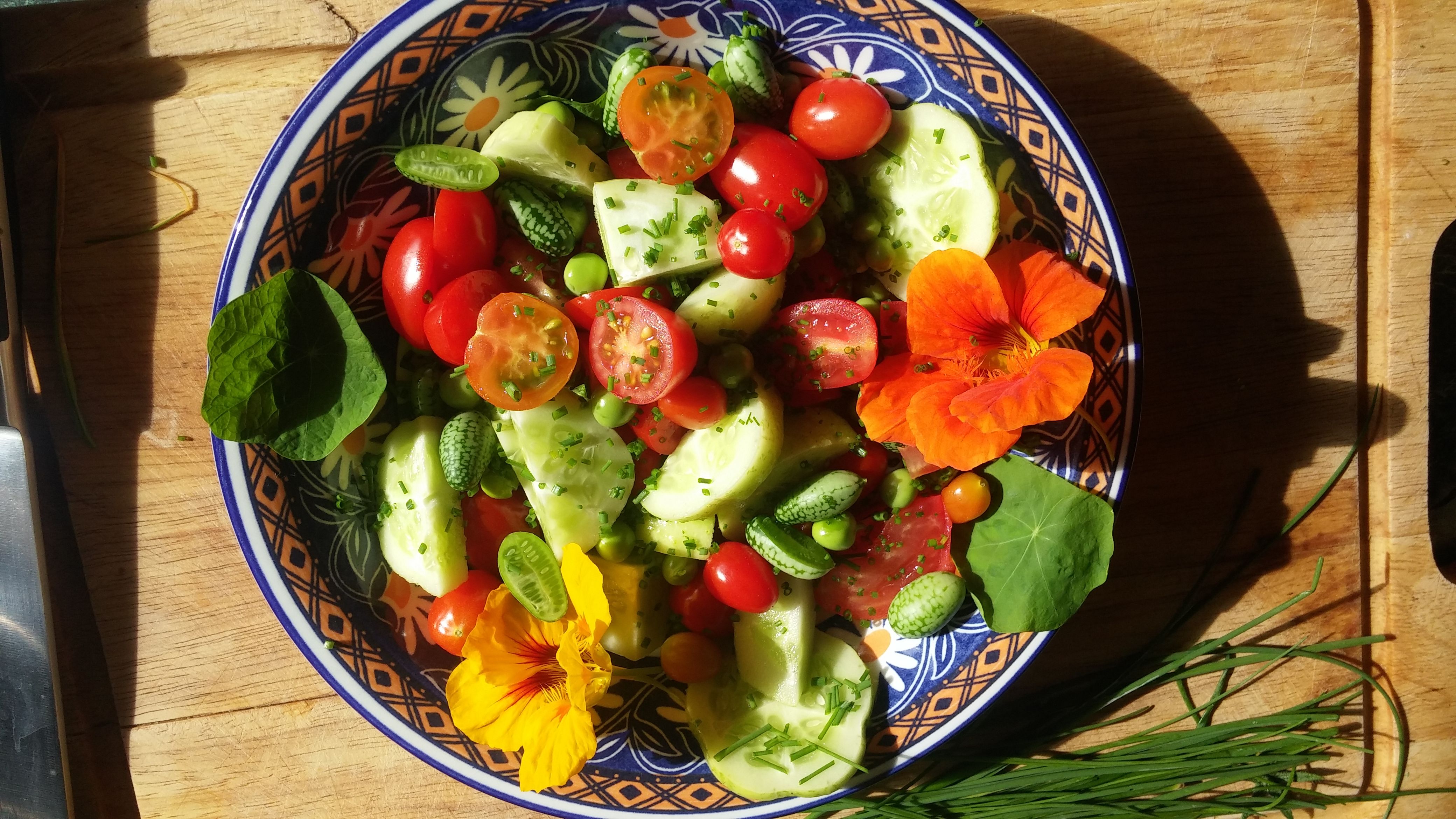 Boom!