Hydroponic greenhouse update + bucket potatoes reveal
Hey,
I've been away on a little holiday and came back to find a (lovely)jungle in my greenhouse. It's amazing how quickly plants will grow in 4 days.
The great thing about growing hydroponically is that I was able to just leave things on their own while I was away, everything gets watered and fed automatically; I did get a friend to come and check that my reservoir had enough water and to give it a little top up if needed.
He was paid in nasturtium flowers, thought he would have them all but there were still loads this morning.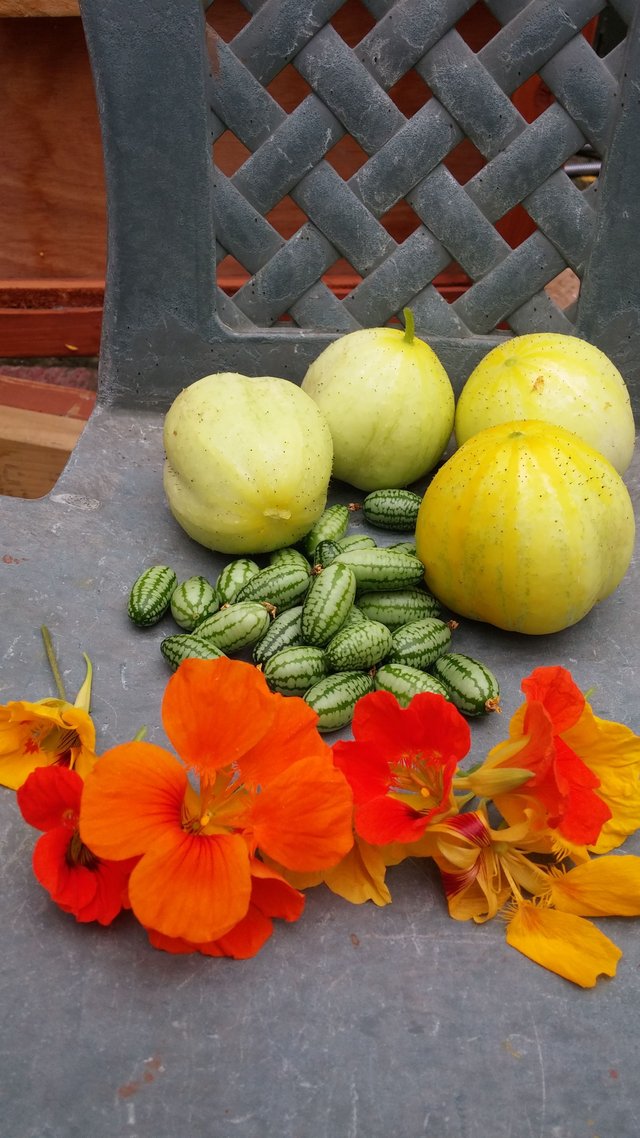 As you can see I picked some more lemon cucumbers and cucamelons, I have hundreds of those little bombs of cucumber flavour.
The nasturtium plant really surprised me, I thought it would stay kinda small but it's taking over it's part of the green house. It really loves being grown in my system. I think I might have to build a little cage around it to keep it in check.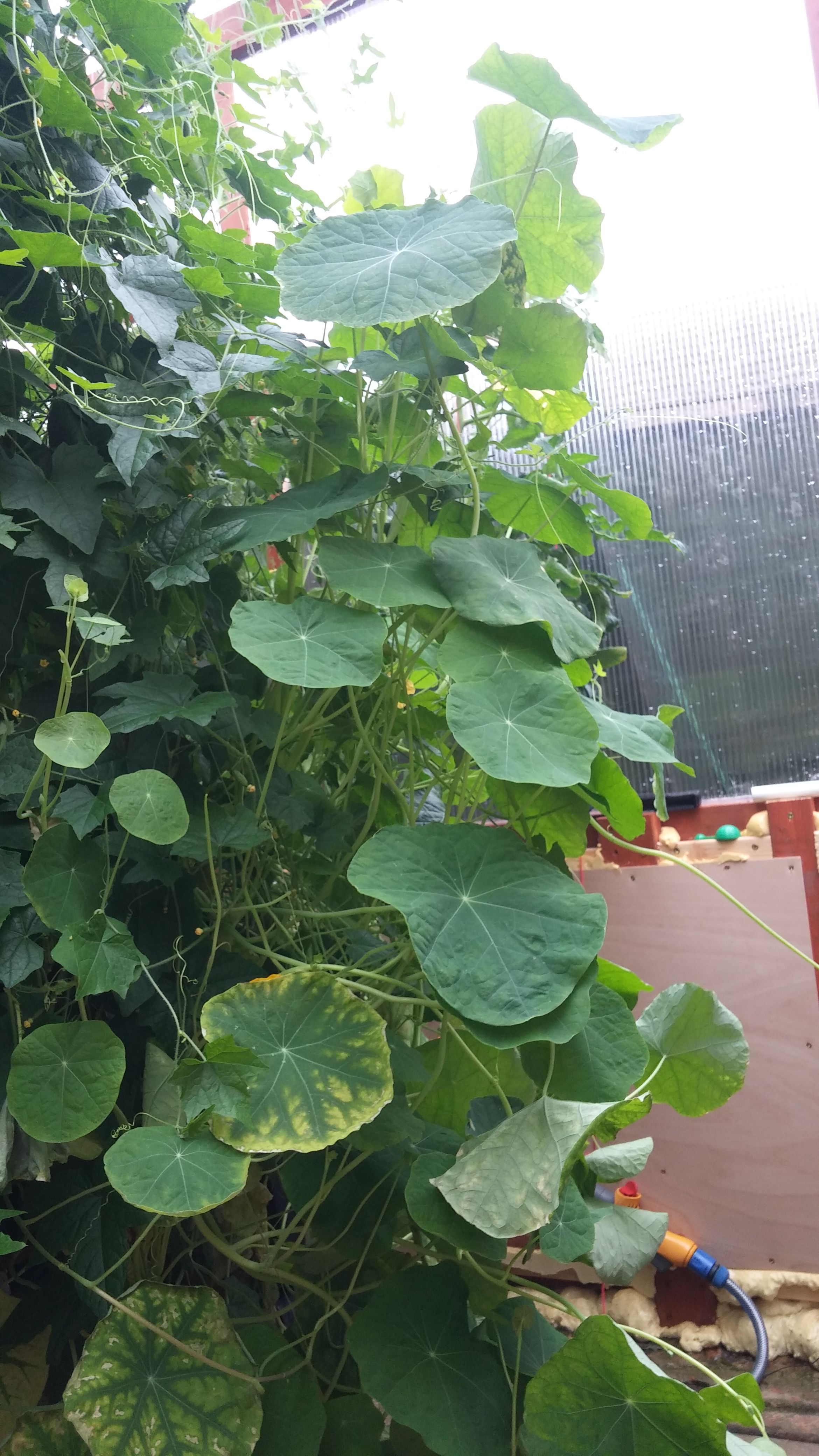 I started a few jersey devil tomato plants but only one survived unfortunately and it has some really good looking fruit maturing.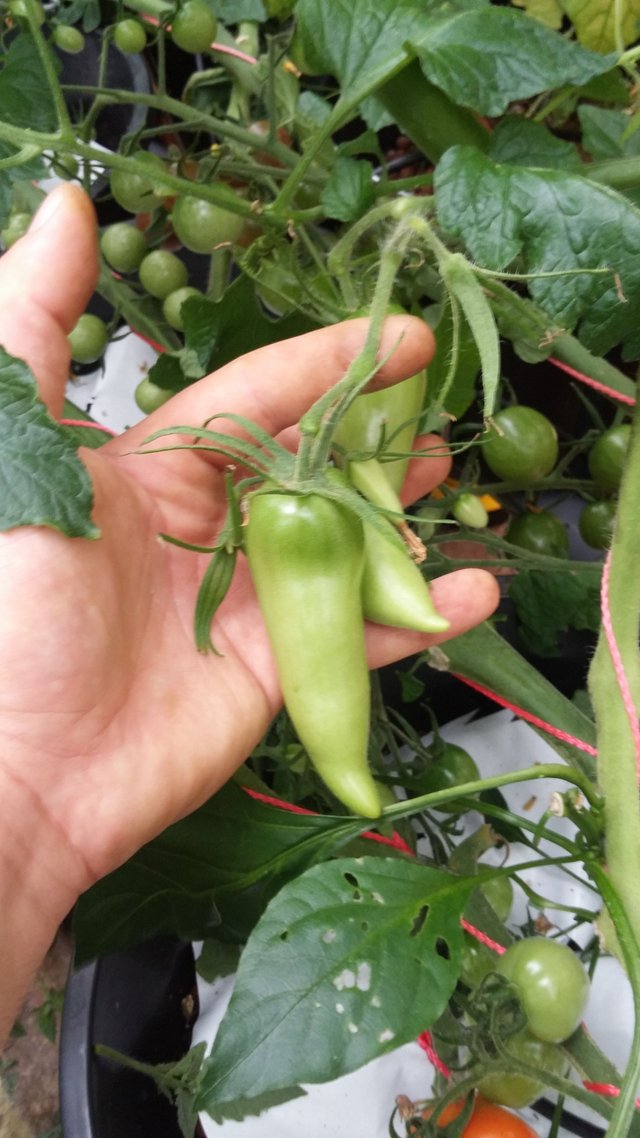 I've got a couple of darkest tomato plants finally having ripe fruit. I was a bit worried when I got the seeds, I didn't really think these would grow true to the description as I got them from an ebay seller from china that didn't have particularly good reviews but it turned out alright. They've got a really nice colour, my photo doesn't really do them justice.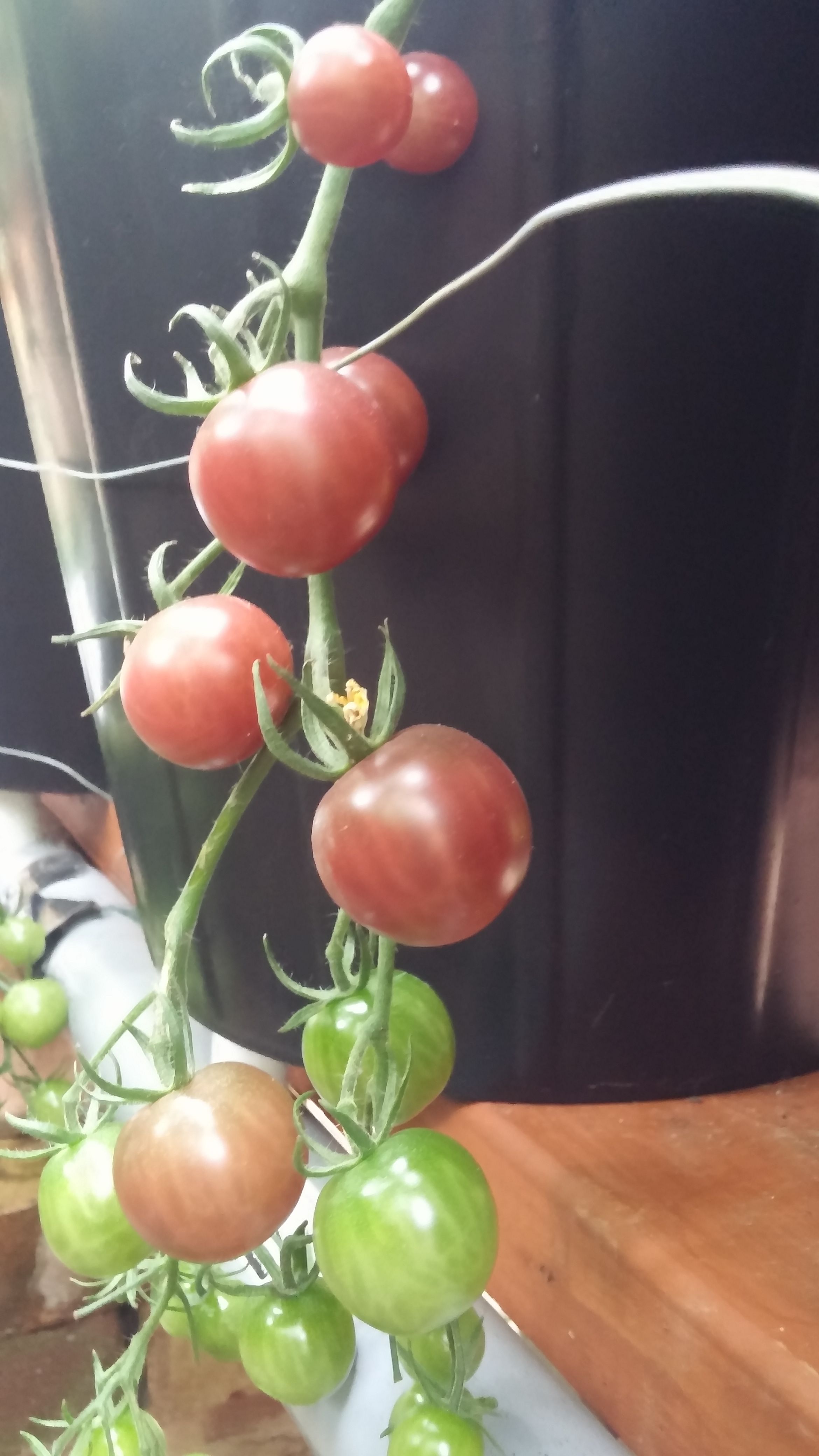 Cleaned the jungle up a bit and put all the leaves on my compost pile; the pile finally started properly, it is really warm now, even steaming.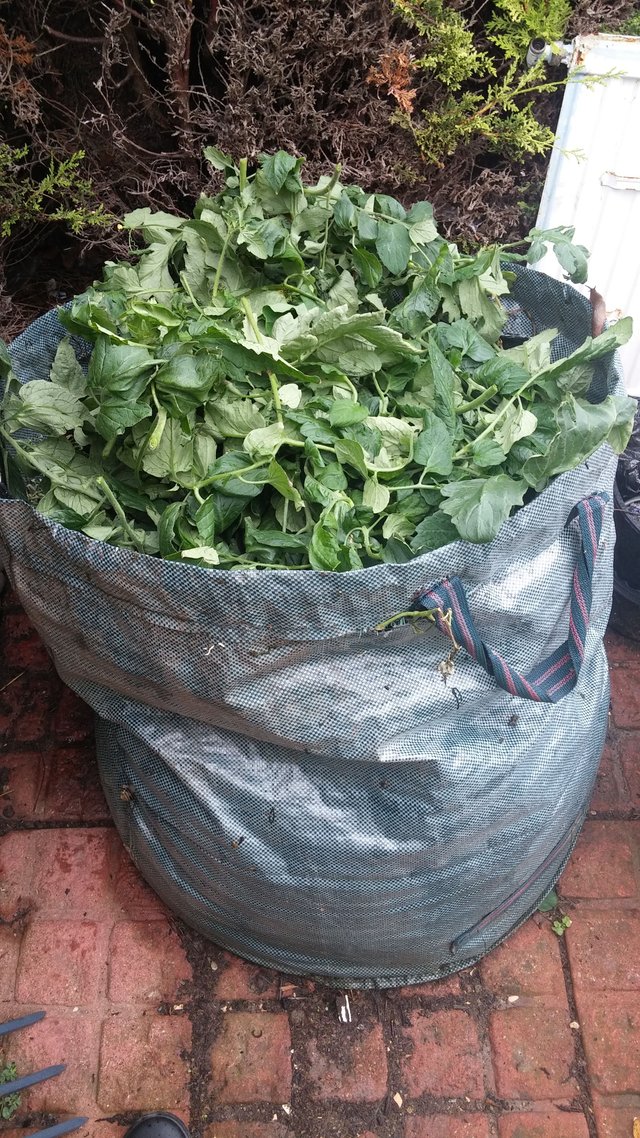 While I was there I got really curious about my bucket grown potatoes. I've grown potatoes in containers with great success before but this is the first time I've grown them in containers of this size (14 litre buckets).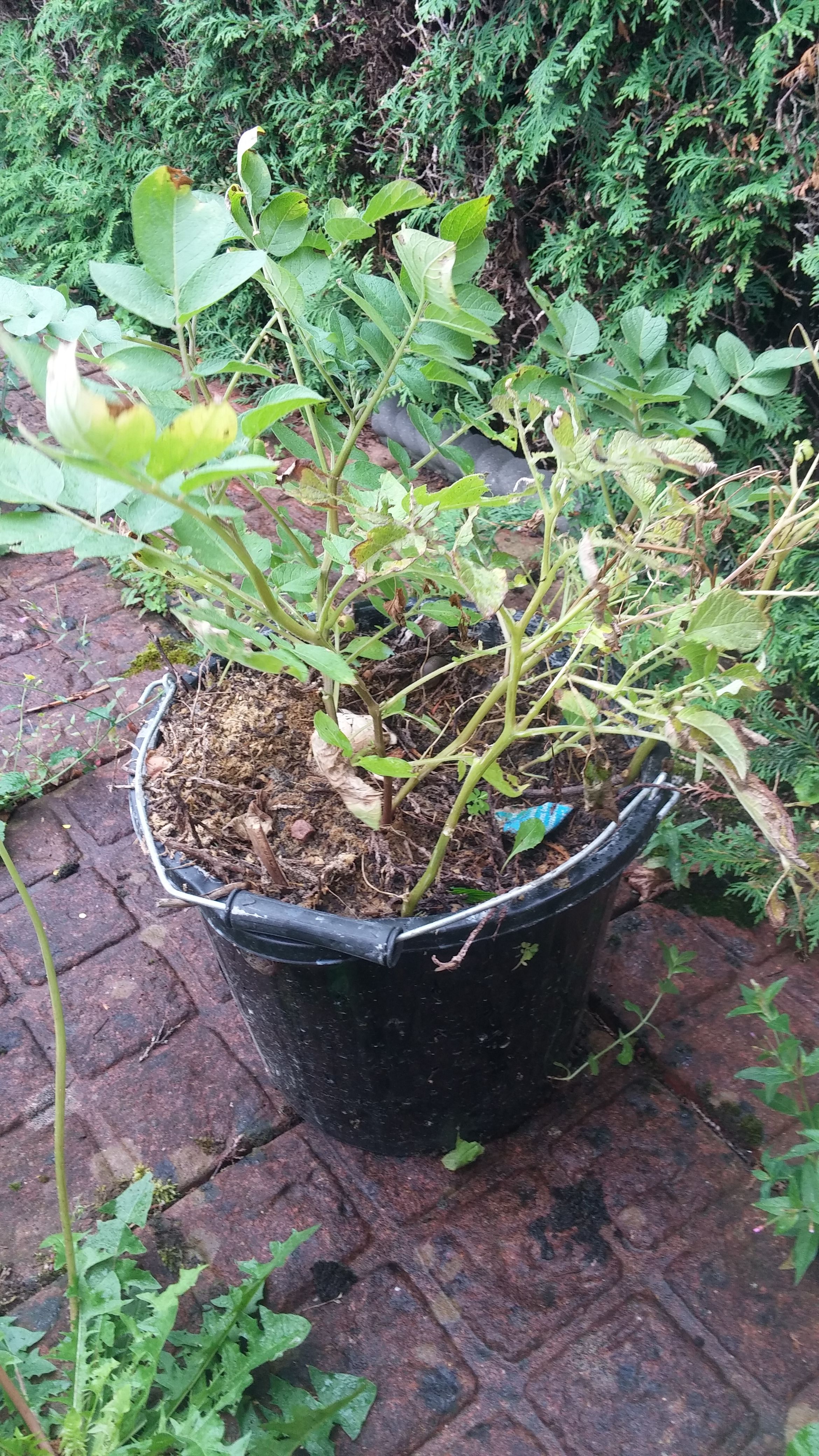 I've grown them in green waste that wasn't fully composted, mostly my hedge trimmings and some straw so I wasn't hoping for too much really.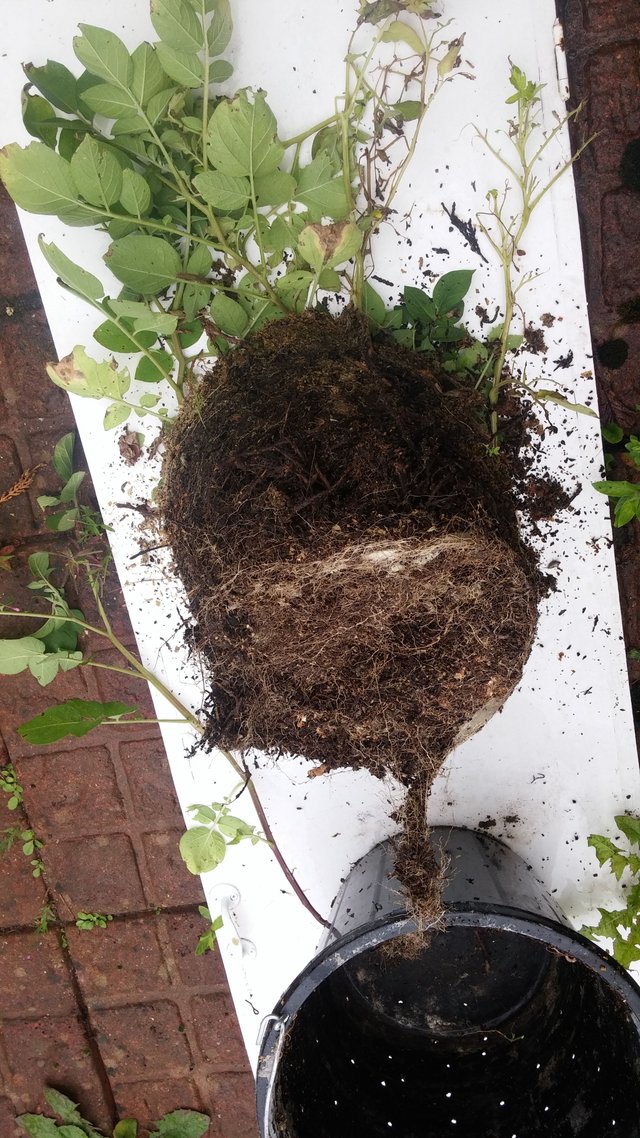 In the end this bucket didn't have an extraordinary production but it is just enough to build a meal out of them.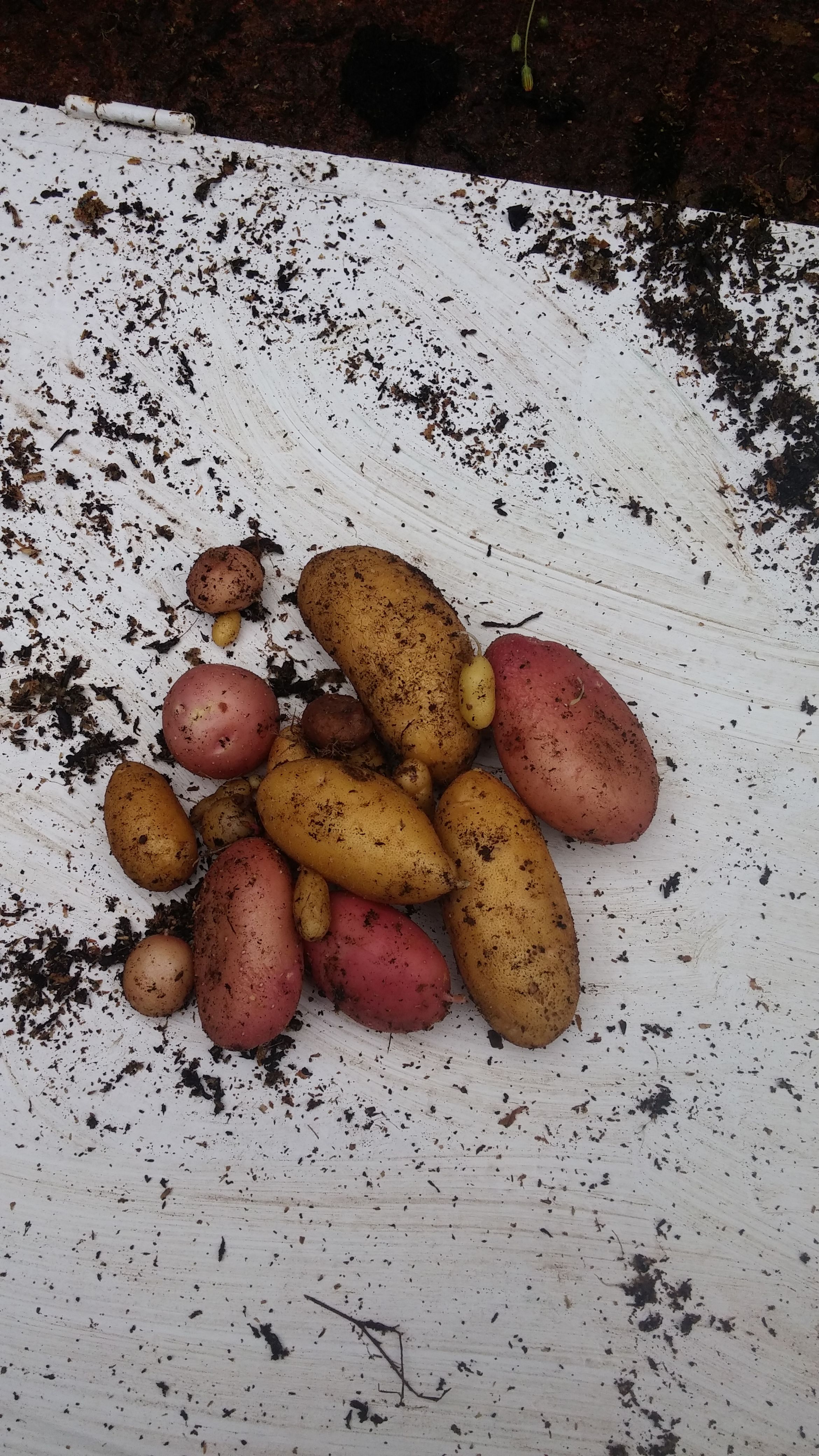 That's about it, my greenhouse continues to surprise me and provide with quite a bit of lovely produce!
Cheers for checking it out again!