The beautiful mess
Oh would you look at those messy hair!
But don't let them fool you. They look thin and maybe soft, but they hurt like hell! They are flexible in the point where the are attached to the mammilla, but they are so sharp! True needles.
Mammillaria camptotricha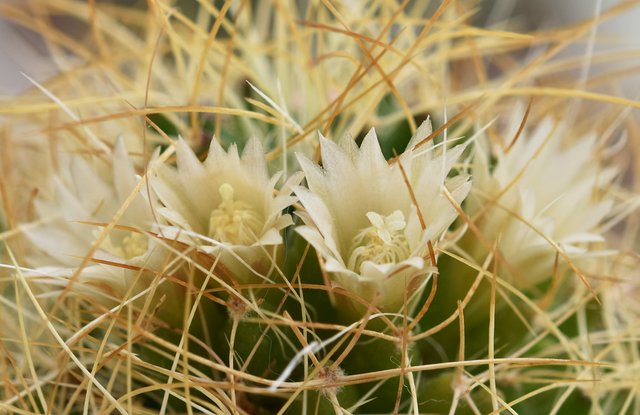 Also called Dolichothele camptotricha, but since I just cant remember that name, I will call them Mammillarias.
It is native to central Mexico and no wonder it does well in a very sandy soil I potted it in - it is a desert cactus! It gets partially filtered sun throughout the day, but I think I will have to shade it more to keep the nice green colour. It got a little bit pale.
The flowers are nothing special really, but it is all about the cactus itself and the spines that later on, when it gets older it should almost surround the body looking like a nest. Thus a common name Birds Nest Cactus.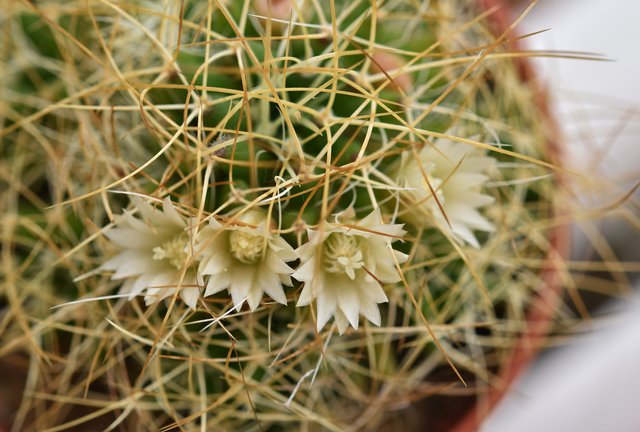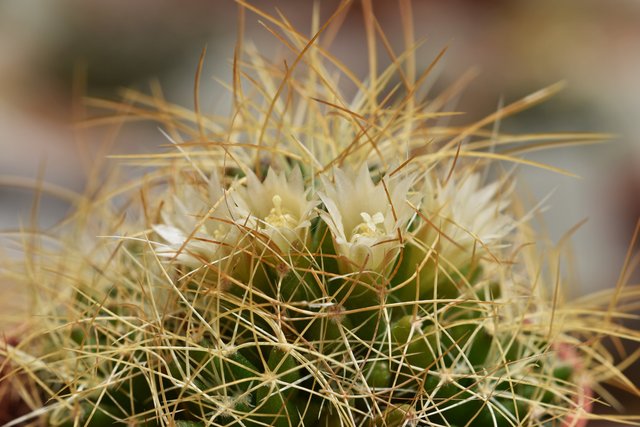 I got it last fall in the supermarket and it still managed to bloom for me. It would much nicer with pink flowers, but those are cute too. I also repoted it straight away and it turned out that I have two plants in one pot. I splitted them and now I have two of the same plants already filling up the small pots.
They grow pretty fast producing shoots from the base. It is still a rather small plant and I don't expect it to be taller than few cm, but will spread and create very evil carpet.
Now that I think of it, Mammillarias are the largest group of cacti I own. But that is what happens when I buy them blindly in the shop.
Also they ones you get easily in flower shops and centers are rather easy and fast to grow. So no wonder...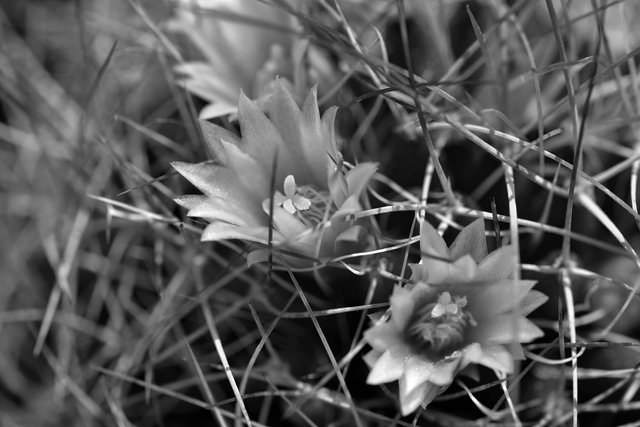 ---
I often have have some music on while editing photos and writing posts.
This is the song for today.
1987...
»«
Shot with Nikon D5500 + Sigma 105mm lens
All photos and text are my own.
»»-------------¤-------------««

REGISTRATION | UPVOTE VALUES | NEW MEMBERS BONUS
To support the project
vote for @qurator as a Steemit witness on
steemit.com, or SteemConnect
Thank you.