My Flower Gardens - Volunteer Petunias and Volunteer Squash/Gourd

I have always bought petunia plants from local greenhouses and garden centers and grown them in hanging baskets. I have never had them come back or seed themselves. I told myself it was our climate and that it was just impossible and went on my way. This spring however, some fuzzy plants with familiar leaves began to pop up in my garden around where the hanging baskets are. Once their buds appeared I knew what I had. Volunteer petunias!!! I'm just going to let them grow and see if they will reseed again. They're in a perfect spot, in a garden next to our porch. Here are some of the different ones that have bloomed: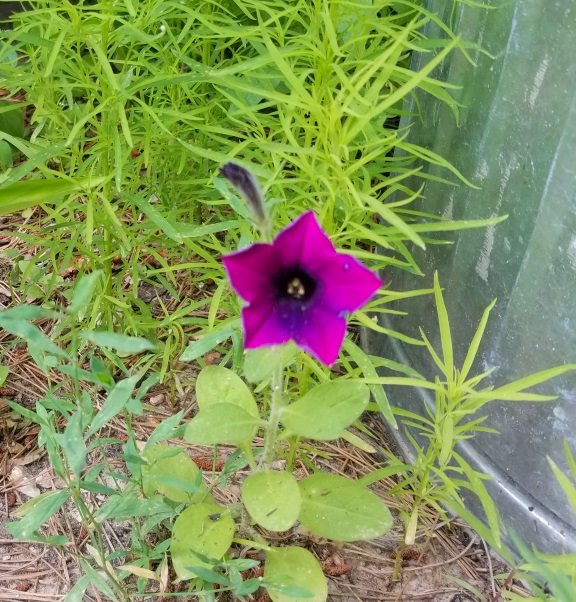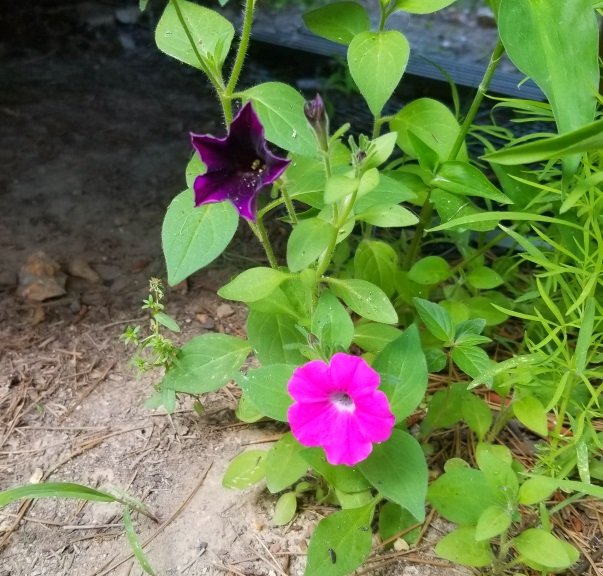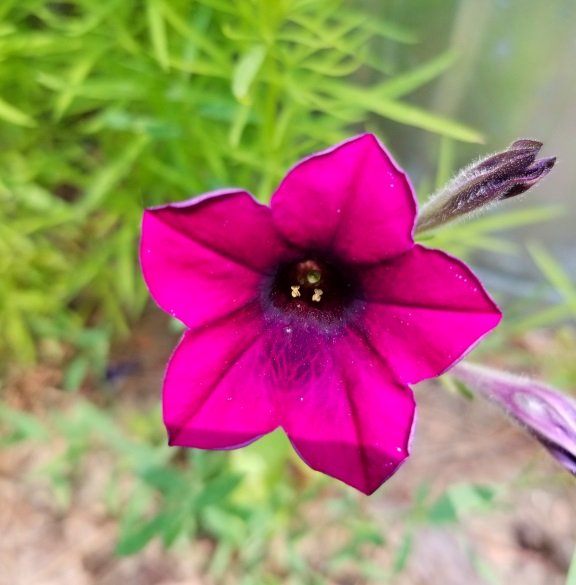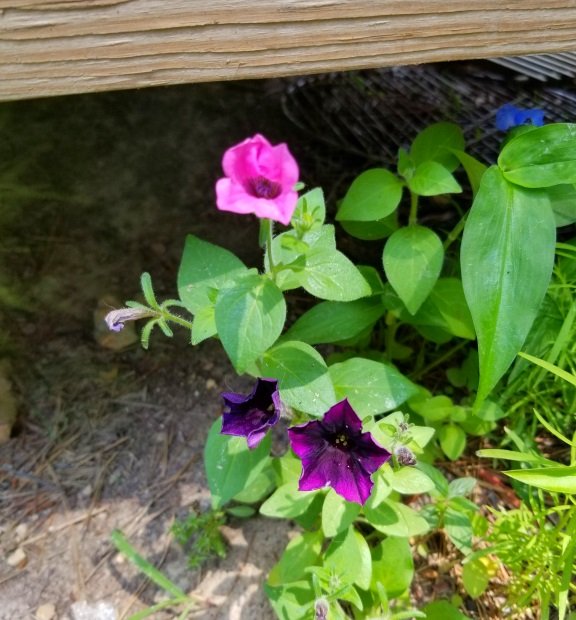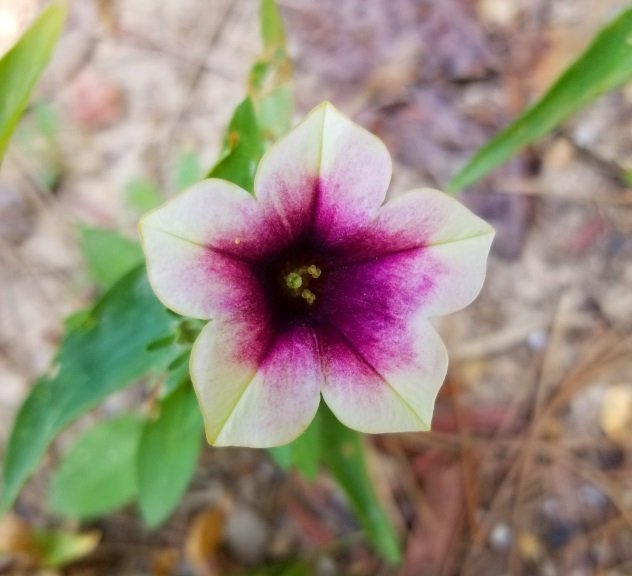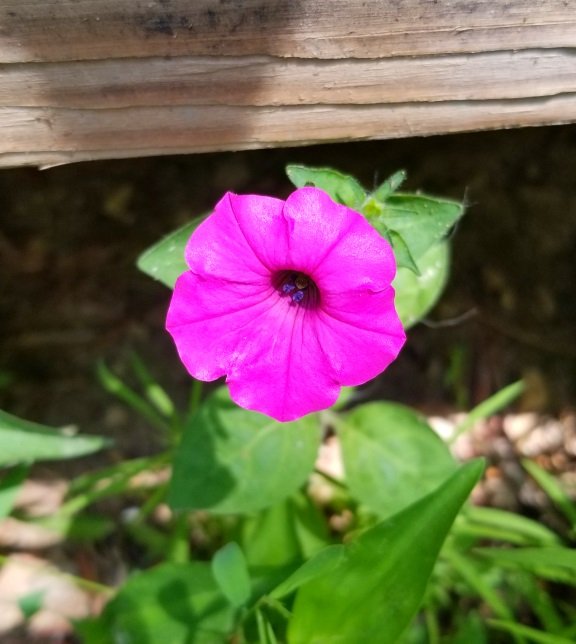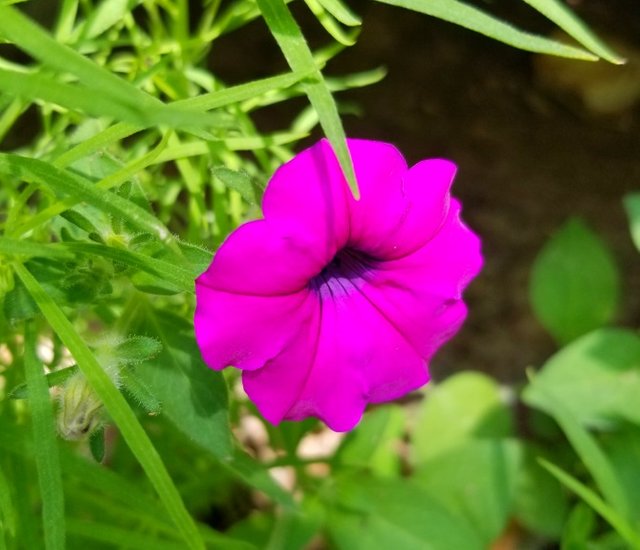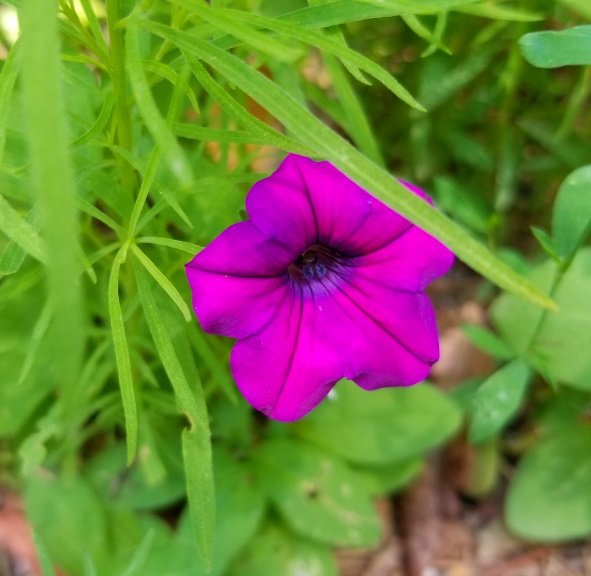 Another surprise came in my rock garden! Somehow there are two vegetable plants growing. The way they look, I am certain they are some kind of squash or gourd. Maybe pumpkin. Maybe even cucumber. I'm going to try to keep them alive in the arid, rocky place they have chosen just so I can see what they turn out to be!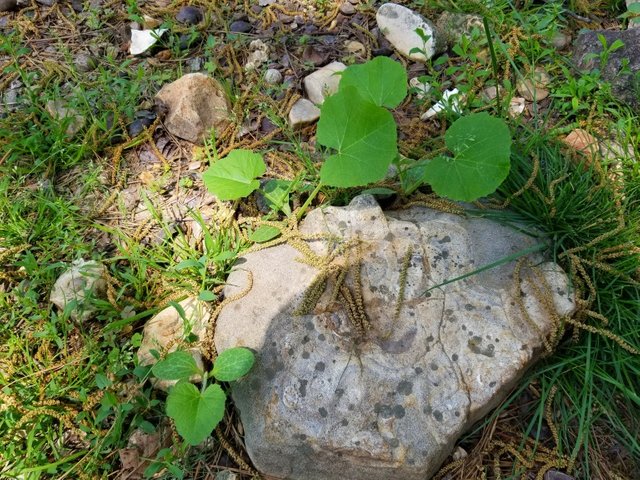 May 16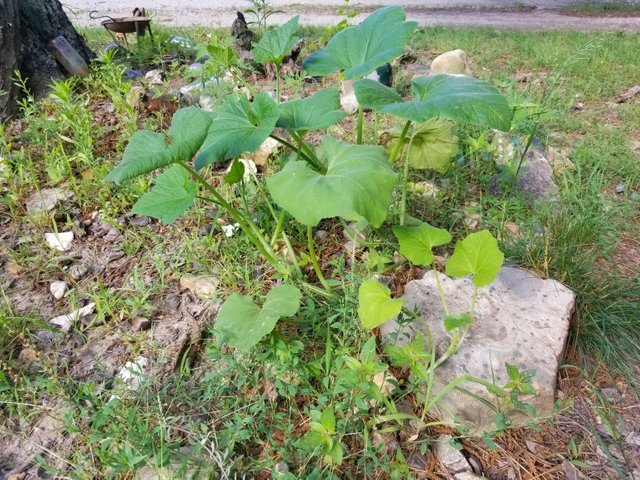 June 5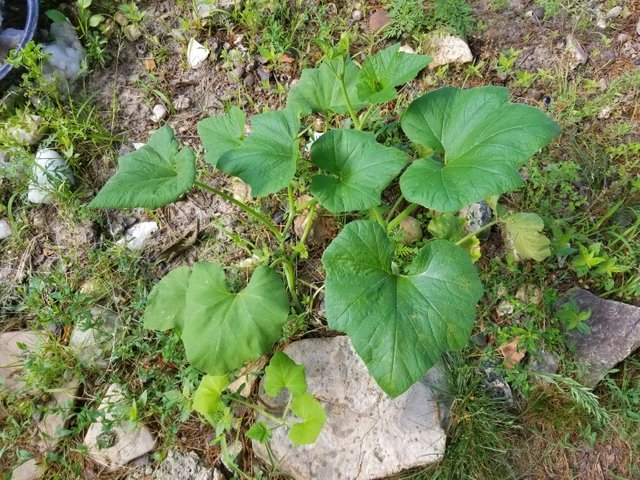 Also June 5
There is also a huge mullein growing in my one of my flower gardens. I'm leaving it alone and letting it do its thing. I think they are pretty, the pollinators love them, and they have many medicinal uses. More on that in a Native Ozark Wildflower post. ;)
Thanks for stopping by! Have you had anything surprising voluntarily grow in your gardens this year? Something you weren't expecting? Tell me all about it in the comments! I love comments!!!