Our Greenhouse - 'Maters and Peppers!

Baby Vernissage 'maters!
The garden is doing great. The cabbages are still in the process of closing up. I have to water about every 24-36 hours. If I miss a watering the cabbages let me know by wilting and scaring the shiz out of me.
The Vernissage heirloom tomatoes are already putting on fruit. They are a small sized tomato, but right now their babies are bigger than the other babies on the larger type tomatoes. They are a "black" tomato; The first ones I've ever tried to grow. They came as freebies in my order from Baker Creek.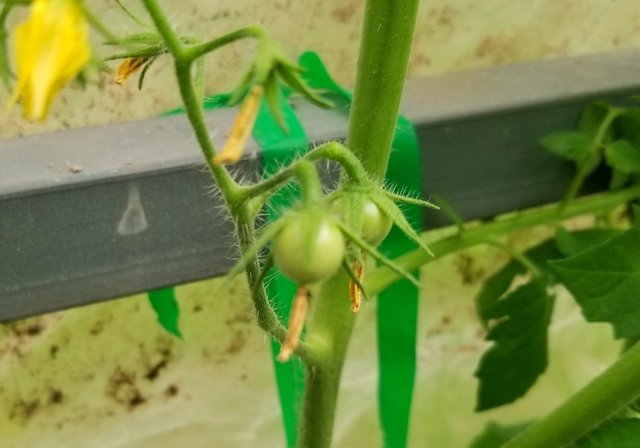 The Rutger's tomatoes are also putting on fruit, but as I said theirs aren't quite as large as the Vernissage. I also got these seeds from Baker Creek.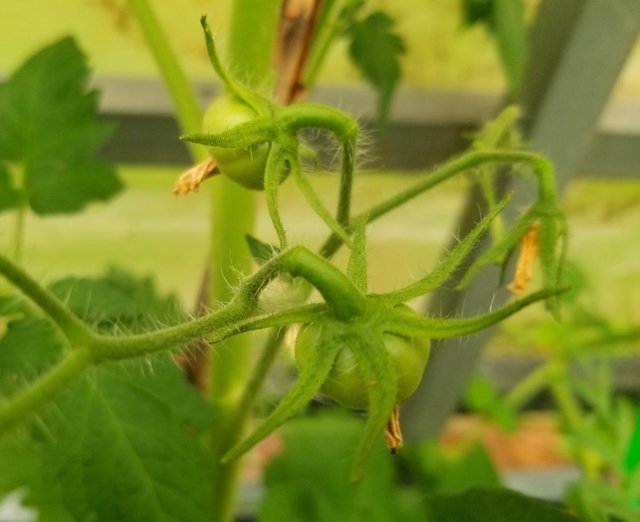 I've also got my first baby Horizon Bell Pepper! These will be orange!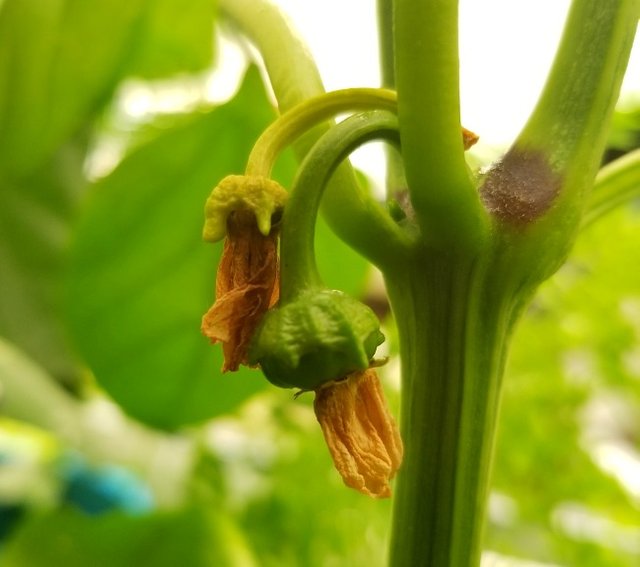 Baby bell pepper
The Chinese 5-Color peppers are blooming like crazy, but there are no baby peppers to speak of.
I'm about done with the lettuce in there. We've eaten it for days and days and days. Now it's starting to get bitter so I know it's about to bolt on me. Time to chop it down and feed it to the animals.
The Purple Malaysian Eggplants are getting taller. So far no signs of buds. That's okay though. It isn't quite time.
I'll be sure to share with you all when the cabbages are ready to be made into kimchi! My Korean mother-in-law is going to teach the girls and I. It will be interesting for sure! Thanks for stopping by!