My Garden as of Now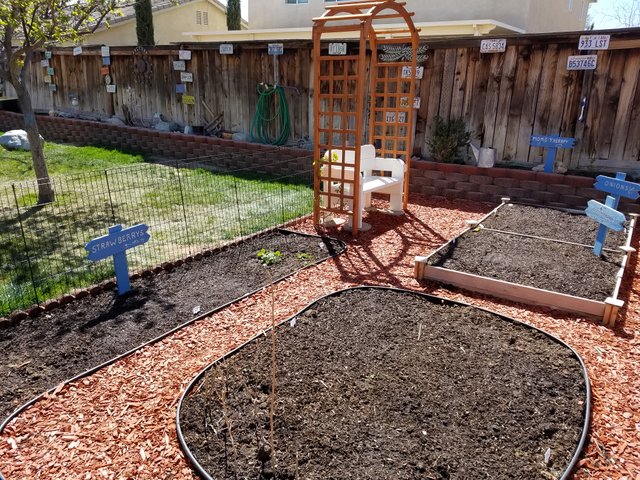 Spent this past week or so prepping my garden for this season. Last year I got started really late due to ripping out the grass in a section in my yard to have a decent size garden, instead of the one raised bed in the middle of the lawn in the backyard. In the picture above you can see a trellis for a grape vine and a white wooden bench.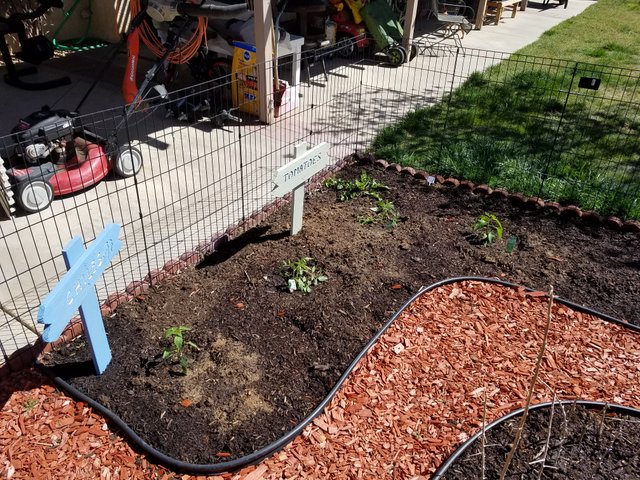 Pictured above is some chile, pepper, and paste tomato plants with some volunteer cilantro. Planning on growing red tornado celosia along the fencing behind tomato plants.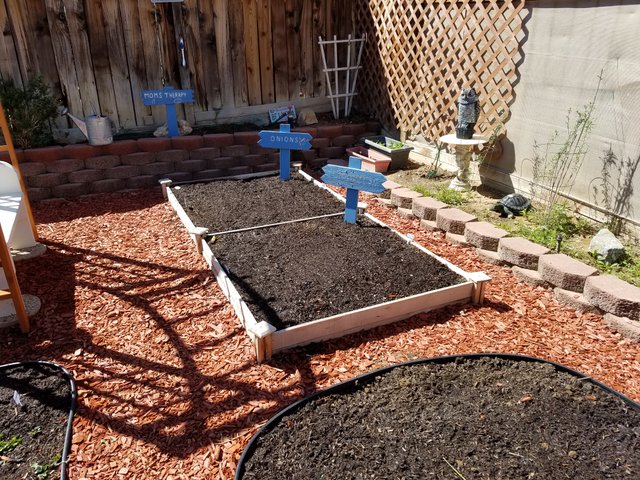 In the raised beds are blooms-dale spinach, Swiss-Chard, Mixed lettuces, and red cherry radishes.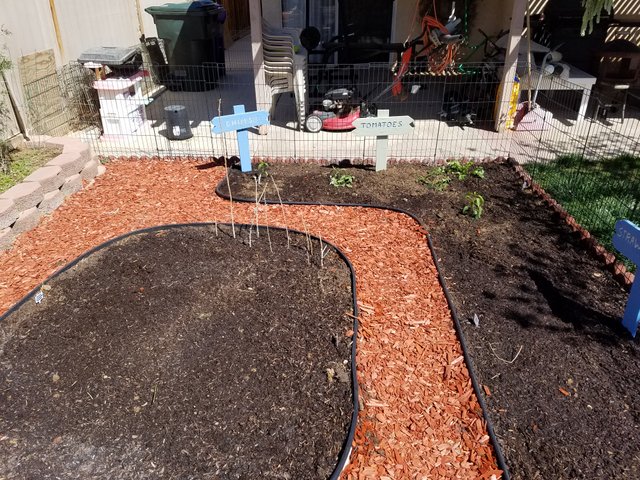 In the round middle plot I planted Blue-Lake Bush Beans, which is a type of string green bean. Along with Purple Cherokee Tomato seeds, which is what I am really looking forward to. You may also notice some sticks that are in the ground. I am see if I can get Goji cutting to root.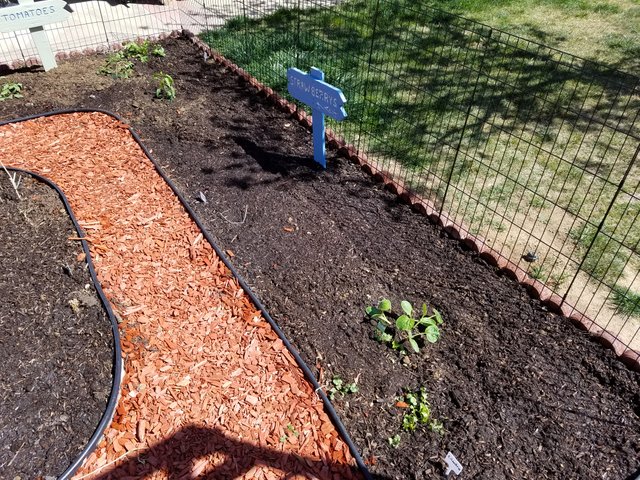 In this section pictured above I have squash growing and planted cilantro and a variety of basil.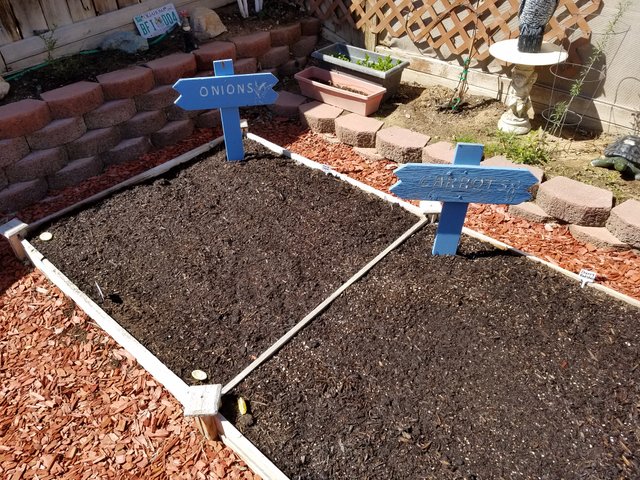 This is just another picture of the raised beds that is closer than the other one.
That's pretty much it for now. In one of the next posts I will show the Goji berry plants and other things.
Thanks for reading!
Keep on Steeming! (and Growing!)