Garden projects. A few alternative material ideas. #2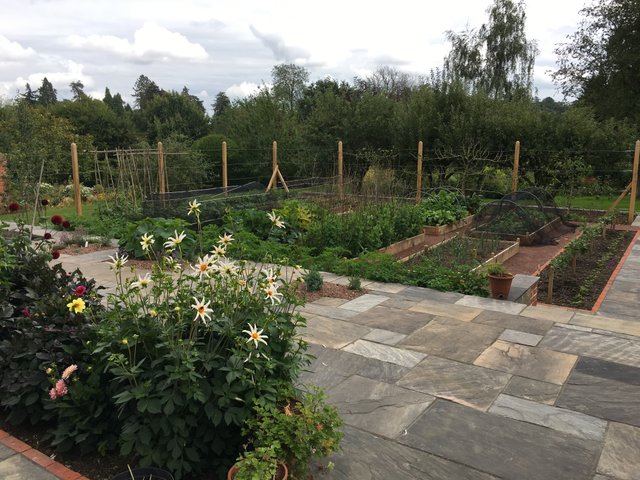 As I have explained in previous posts, I have been a landscape gardener for over 20 years, and have ran projects from one day fence repairs and simple maintain everything work, to Main avenue Chelsea flower show gardens, and full garden makeovers for itv's this morning show. All pictures in my posts are work I have done myself. Today I'm going to show you a small selection of various paving materials that are currently on the market, and hopefully give you some ideas that you can act upon on your own garden. So first up is the most common type of paving we have used in the last facade or so, the brilliant Indian sandstone. This is available at virtually every builders merchants and large hardware stores. I have seen it in the UK as low as £9 per square meter, but the quality was awful. So it's always worth viewing the slabs before purchasing, and not always worth going for the cheapest option. It comes on a variety of colours, and is always comes in modular sizes, so they fit together without needing to cut any. You can also get calibrated thickness, so they are all exactly 18mm thick. But this isn't usually needed when laying on a mortar mix. Here are some examples of various colours and designs.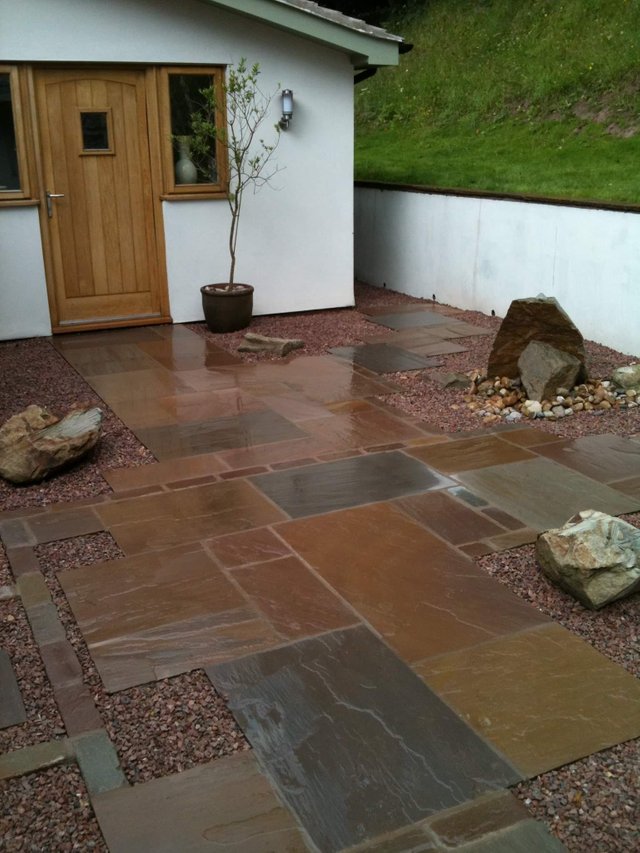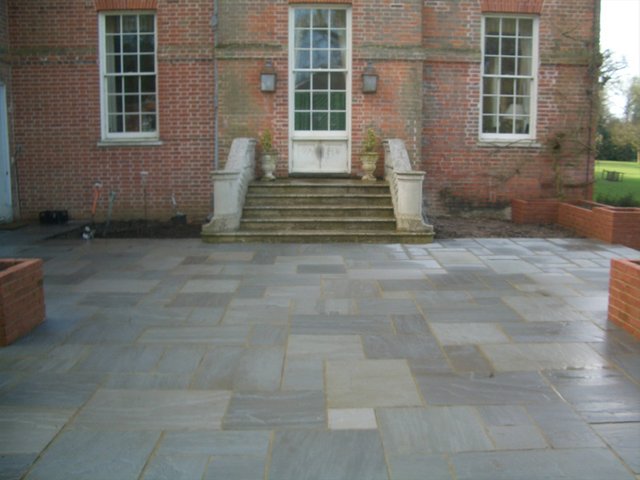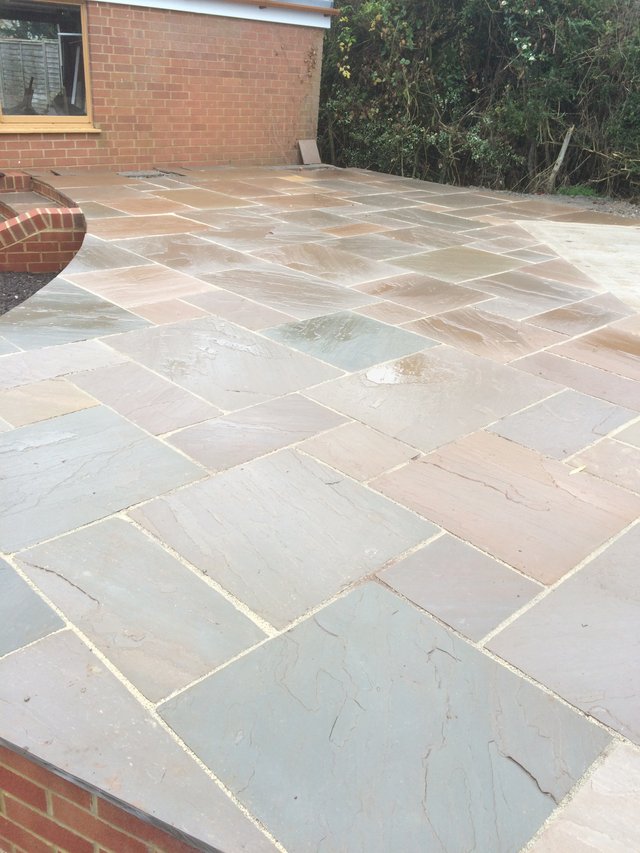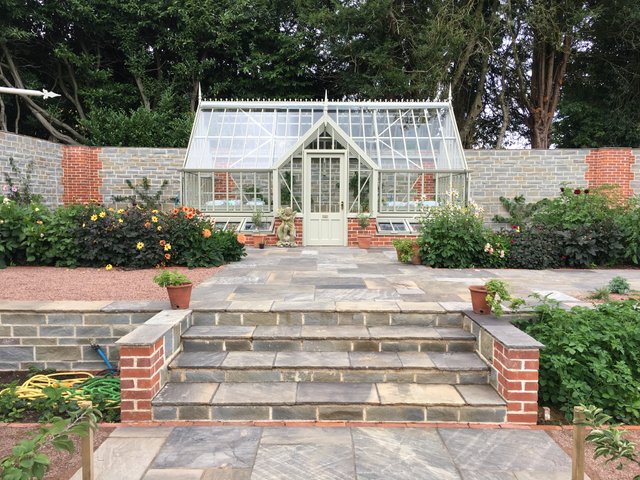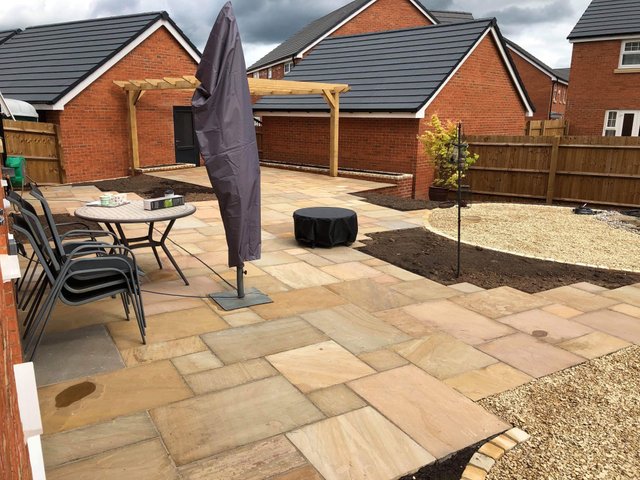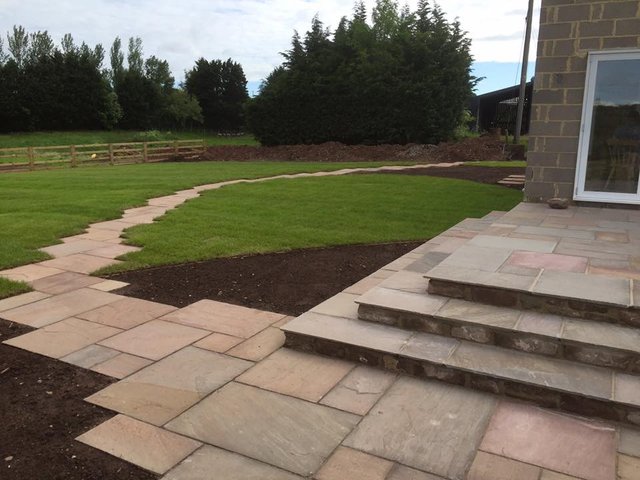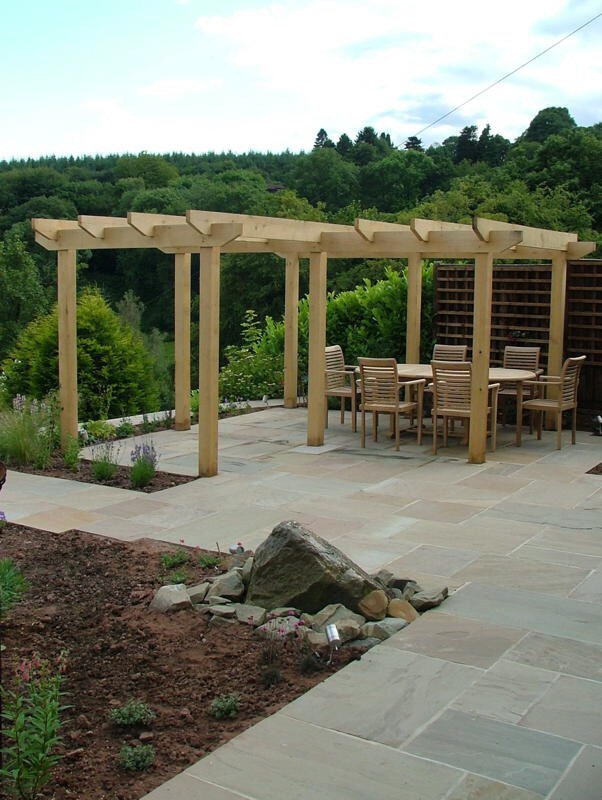 He next option to look at is reclaimed natural paving. Unfortunately as I live down on the most southern point of the welsh/English border, I am unable to show you pictures of yorkstone. When I started landscaping in the mid to late 90's. Most of all natural stone patios were yorkstone, but this was a time before digital cameras were in everybody's pockets. Unfortunately now a lot of the quarries have shut down (mainly to the rise in popularity of the Indian sandstone) it is incredibly rare in my part of the UK. However, welsh pennant slabstones are still about. And we have used these a few times in the last few years. There are a few drawbacks.
They are incredibly thick. They range from 30mm, up to 120mm, some times 150mm. This makes them awkward to lay, and can often need 2 people to lift in.
They aren't modular. So expect to have to cut a lot to get them to fit. We always allow 10% wastage for this, so remember to add that onto the quantity needed.
They are VERY expensive. Expect to pay £60 per square meter.
This isn't too much of a problem if you are doing a small area, but if you are doing a big area, the price could be astronomical. But if you want instant age, there is nothing better.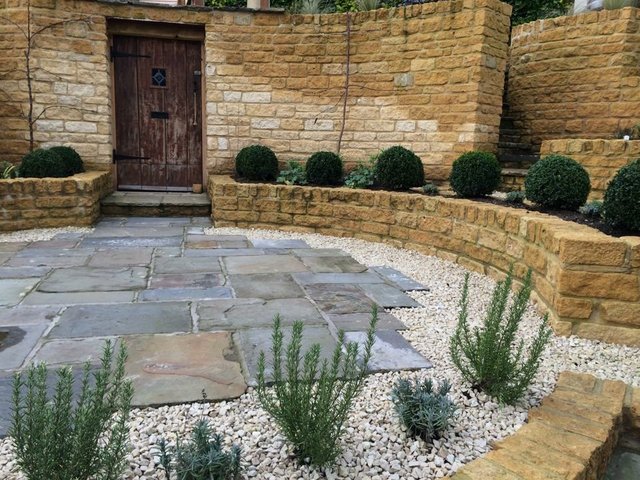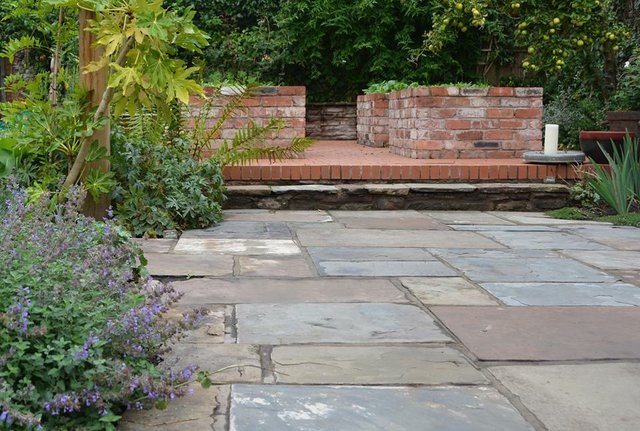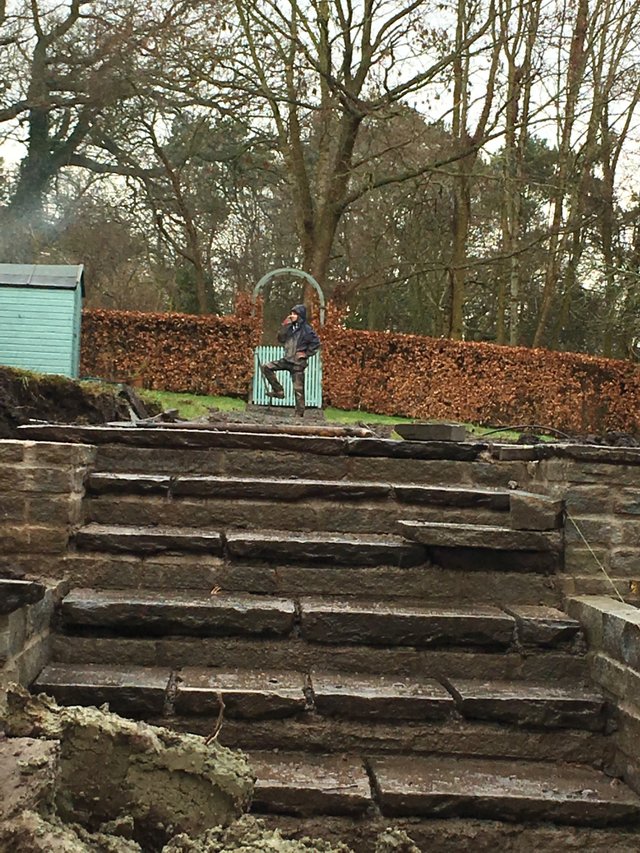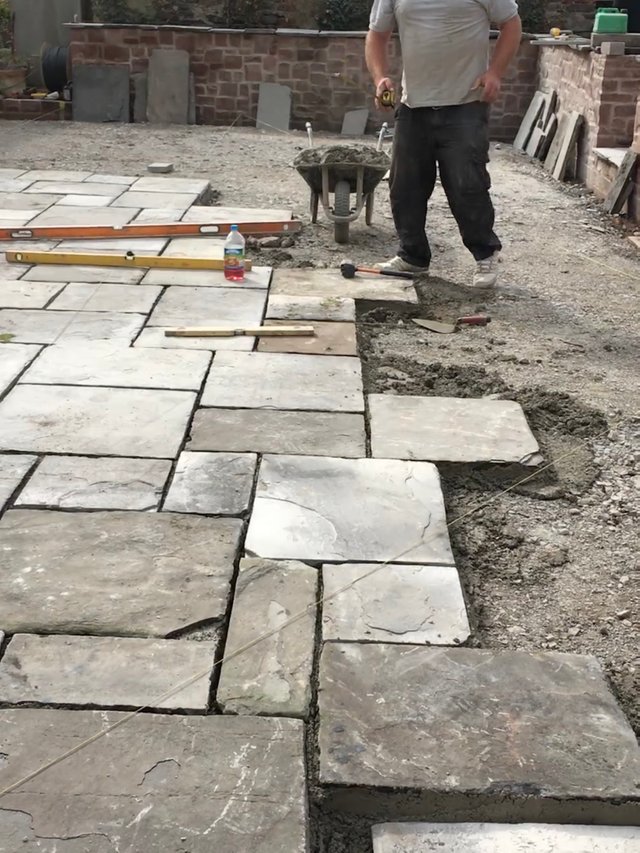 I did find this one picture of yorkstone that we used at Chelsea flower show in 2003.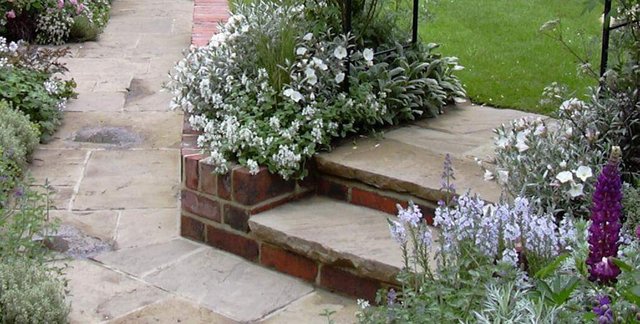 There are other alternatives to the standard slab patios.
Brick or block paving is an option. Block paving is usually seen as a driveway but can be used for patios, or more specifically, garden paths. These can be easy to lay as only the outside edge need mortaring in, and the rest are just laid on compacted sand. They also have a permeable option. These were designed for certain council restrictions on driveways, but could be a good option if drainage is an issue.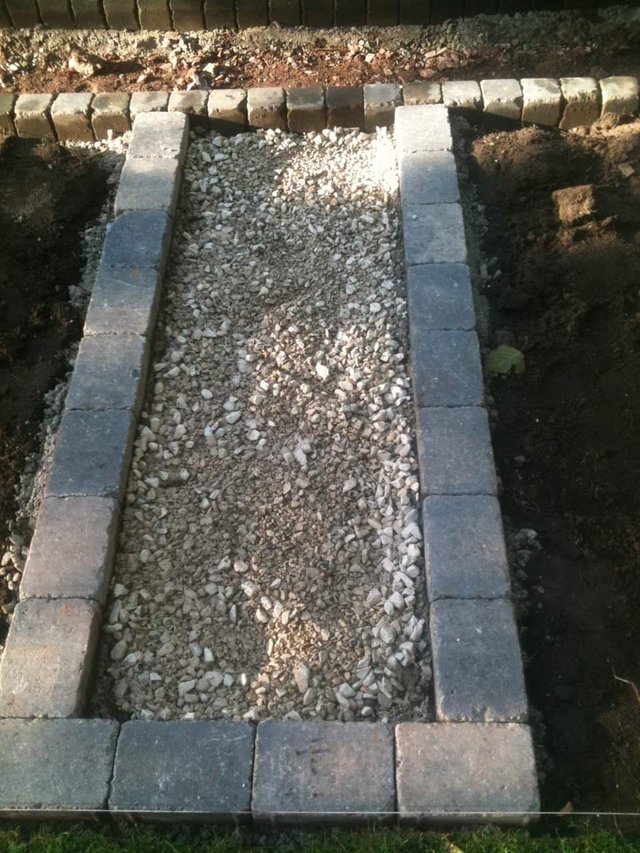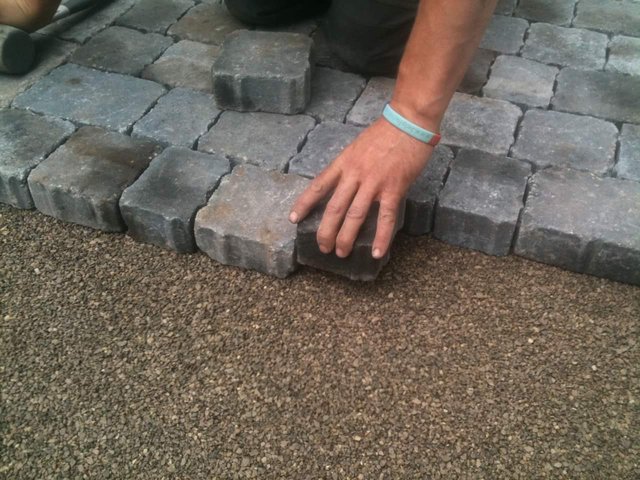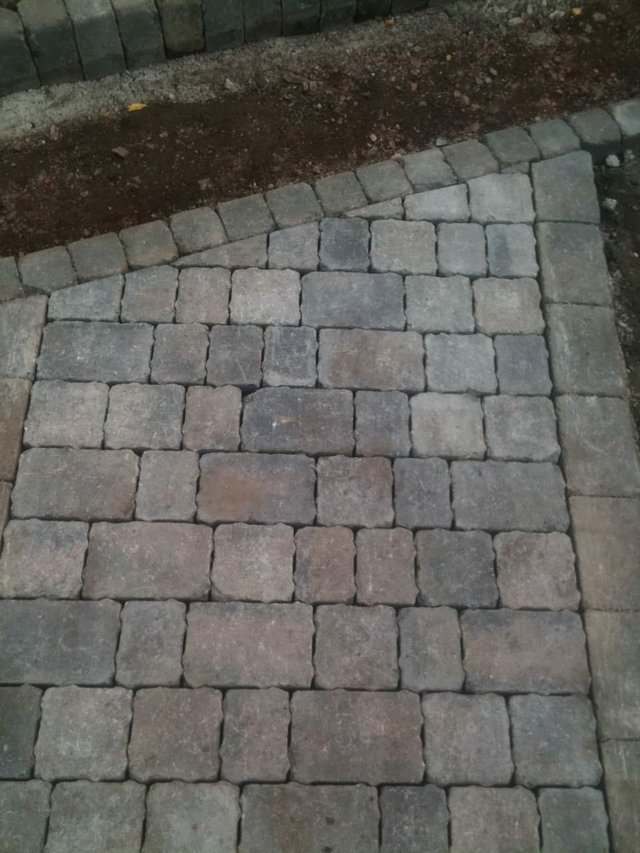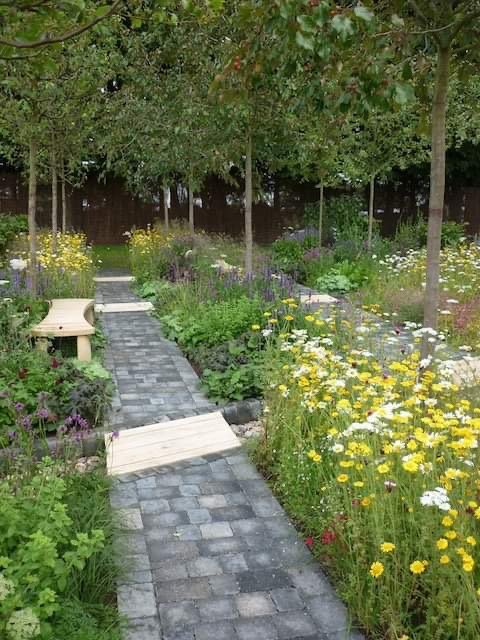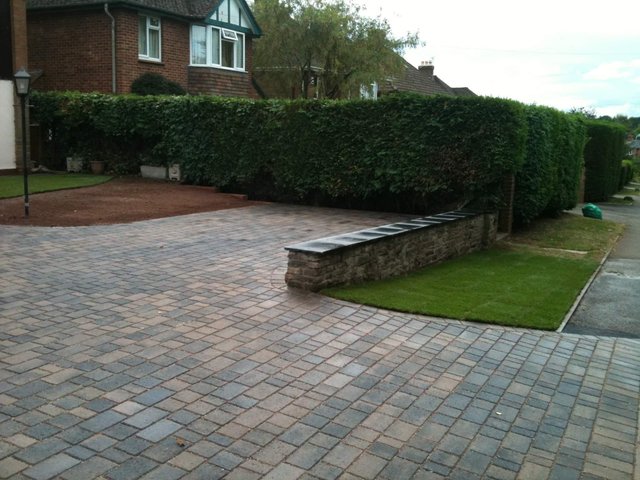 If you are thinking of using gravel, my only advise would be choose a colour you like, but also try to use a local quarried gravel upwards of 12mm in size. If you use a round, dredged gravel, it tends to kick around when walking on it, especially the smaller sizes, but the quarried gravel has jagged edges, and binds together better.
As always, any questions, feel free to ask.
Thank you for your time. 👍