Something finally sprouted
I have been collecting seeds from plants on the hill that I was interested in growing but I haven't had much luck with germinating them so far. Finally, the Eriospermum seeds decided to oblige me and all 5 of the seeds I sowed came up.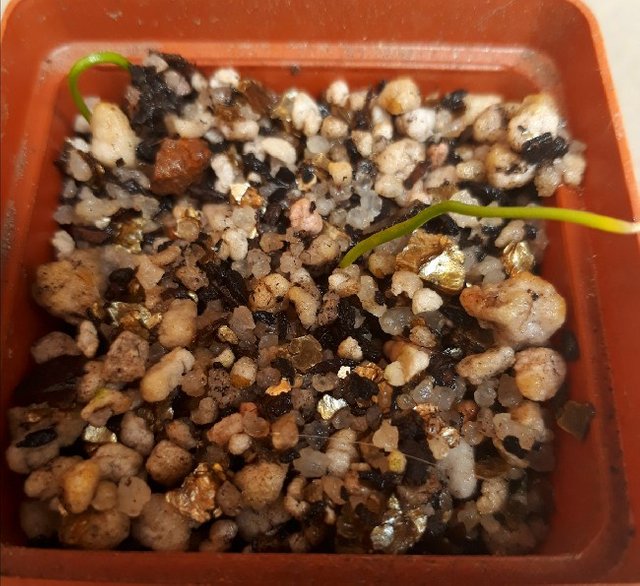 Eriospermum flagelliforme has a little round underground tuber and like most caudex plants, it dislikes having its roots disturbed. I sowed one seed per pot except for this one but I'll see if they both grow before I try separating them. This is what the adult plant and flowers look like: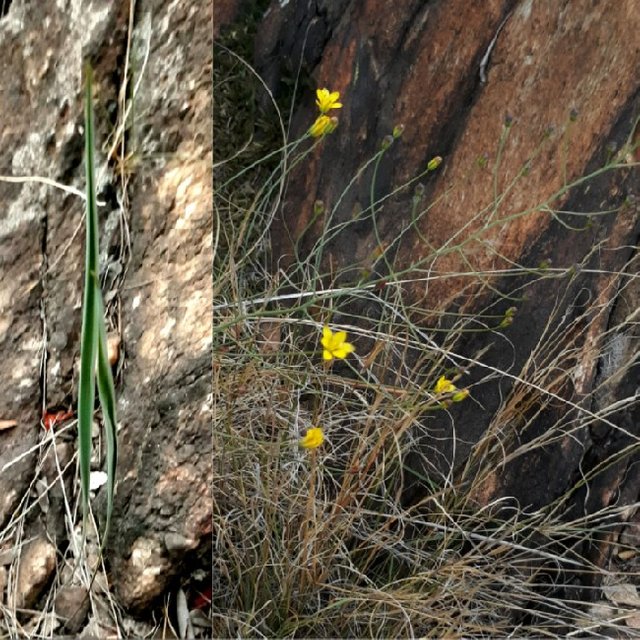 The name Eriospermum is latin and means 'woolly seed', which is exactly what the seeds were like. I haven't grown this type of caudex plant before so I'll be learning as I go along but at least there is a plentiful supply of seeds if these fail. Caudex plants are often grown with the tuber exposed but for rapid growth, the tuber should be left under the soil for a couple of years to develop.