My beautiful flower Amarillis "Dark Pink" that i bought in Amsterdam. My photos from the bulb to the 🌺.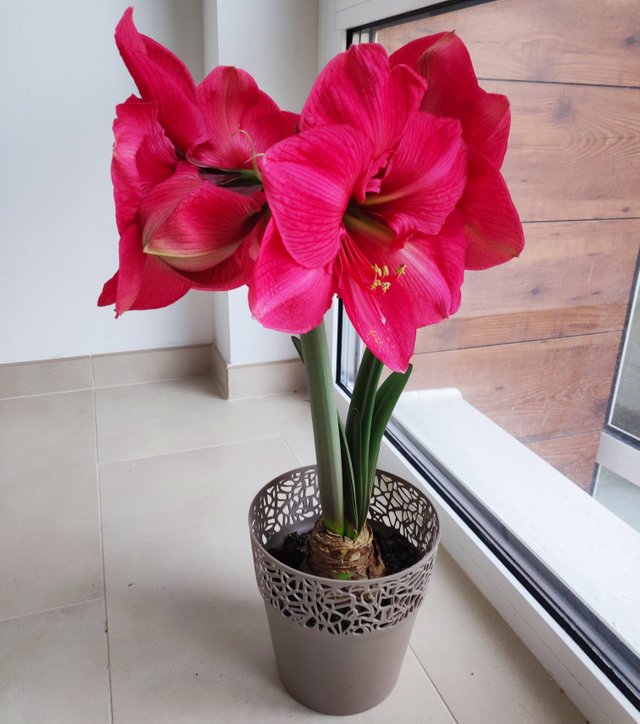 Do you remember my post about Amsterdam in which I talked about the flower called Amarillis? I bought the bulb in the park Keukenhof and I did not even think that something would grow out of it.
That's how it looked at first: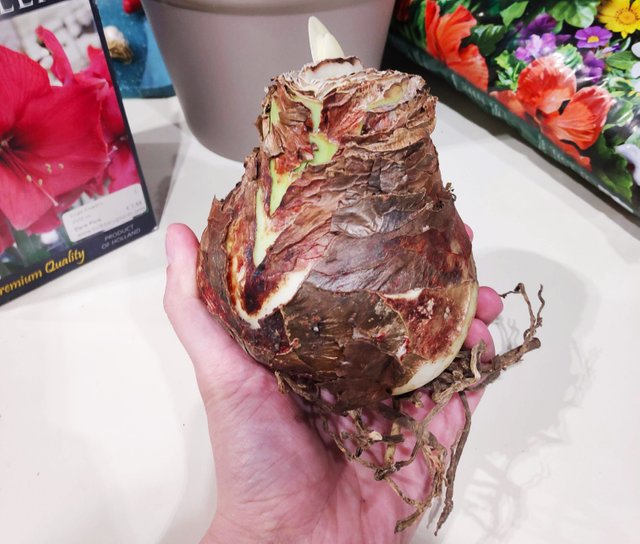 While still in the box, amarillis has already started to let leaflets. It is obvious that the plant very much wanted to blossom.
After returning from Amsterdam, I immediately planted the bulb into the ground, plentifully poured it with the warm water and began to wait until a beautiful flower will appeare.
![IMG_20190626_002854.jpg](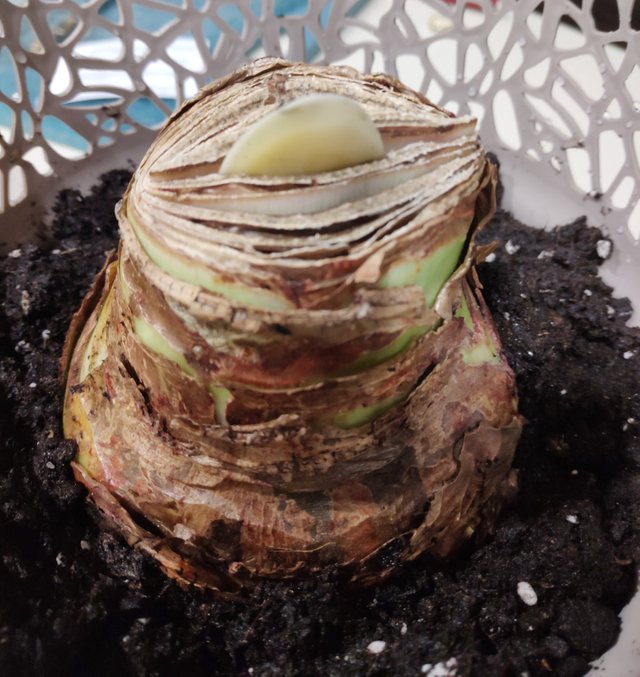 I read on the Internet that Amarillis blossom twice a year - in spring and autumn, and therefore I did not expect the flower to appear in the middle of summer.
After 2 weeks I saw a bud.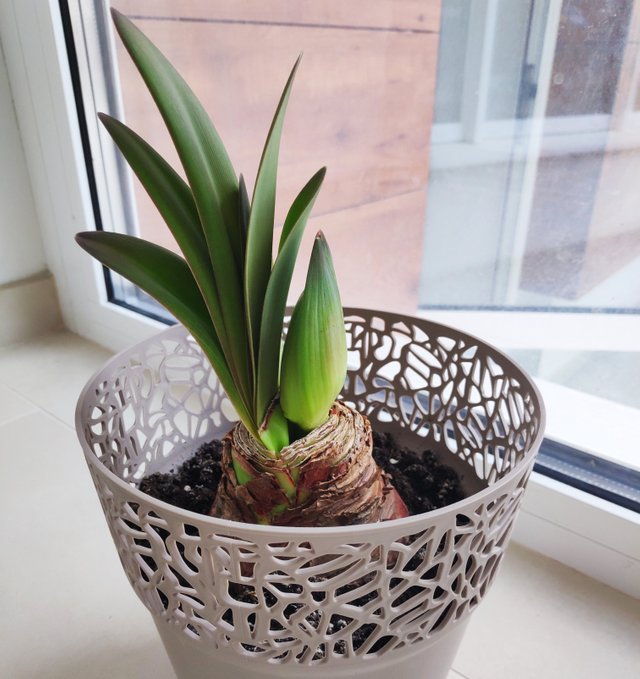 Amarilis started to grow very fast.
Later I saw a long stem that grew directly from the center of the bulb.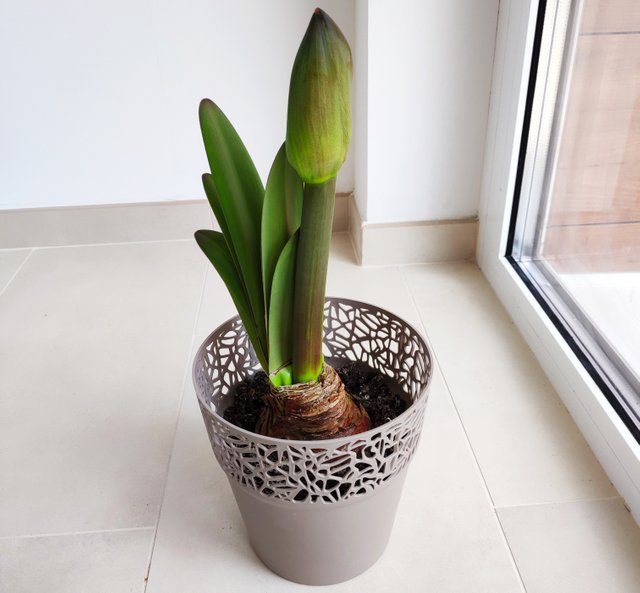 I was waiting for the flower to appear like a grand holiday.
It's been a few more days and I noticed not one but 6 buds at once! I could not believe my eyes. Such a beauty!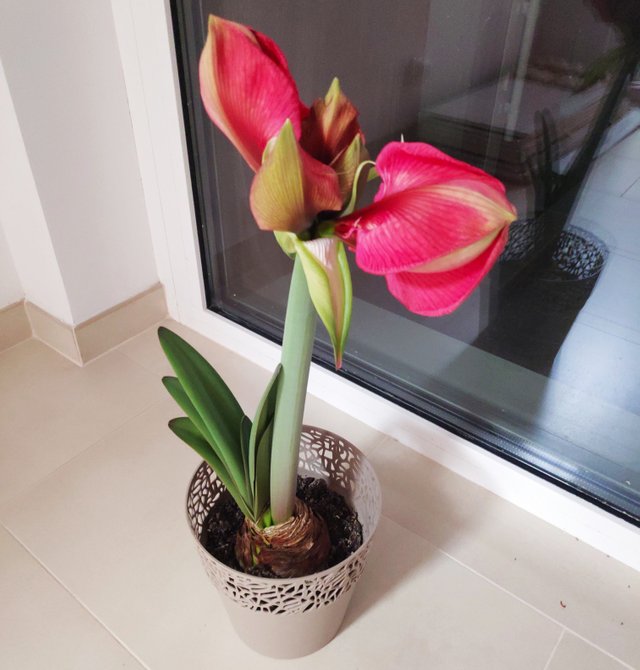 In the morning I saw an incredible beauty: 3 huge flowers of dark pink color.
Pink sequins covered the edges of petals and sparkled in the sun. I have never seen such beauty yet!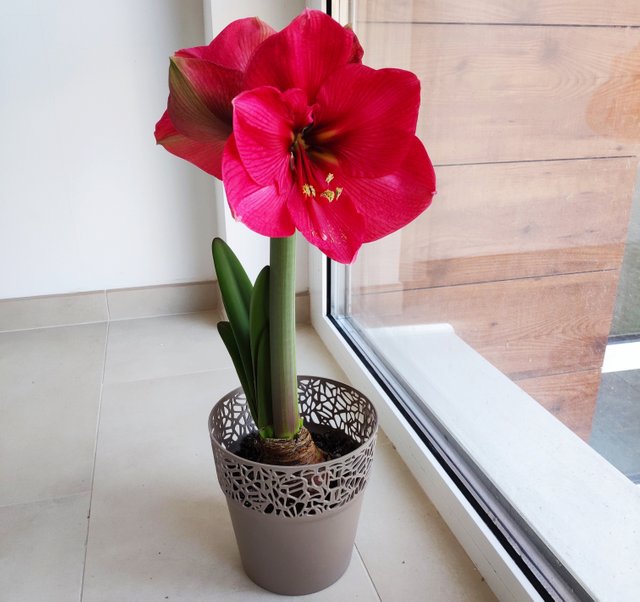 After 3 days there were 3 more flowers.
I moved Amarillis to the balcony on the sunny side because it loves warmth. For the second week in a row, I enjoy the beautiful flowers and still can not believe that I will see it twice a year!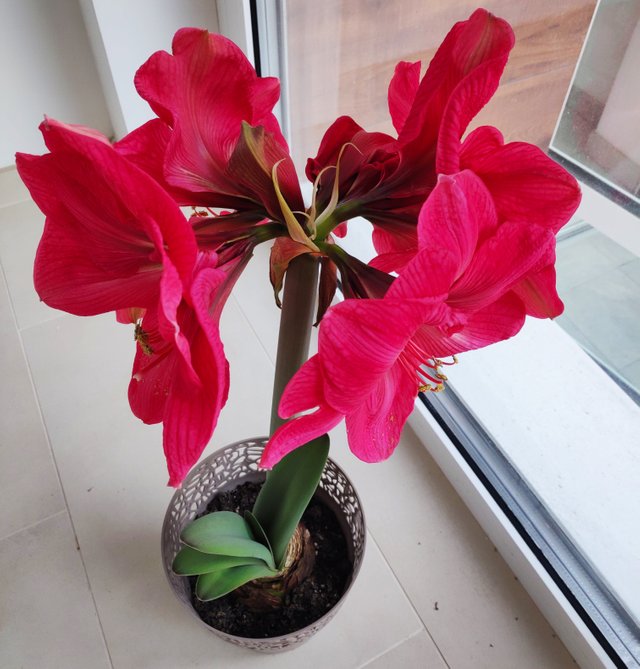 I will definitely go again to Amsterdam and buy some more Ayariliss of different colors. This plant completely conquered my heart!
I was very glad to share this beauty with you, my dear friends!
Best wishes,
Olga:)