How to Grow Sweet Potato Crops Sustainably! Comprehensive Tutorial. One of My favorite and Most abundant Crops!
It is almost fall, which means its almost sweet potato harvest time!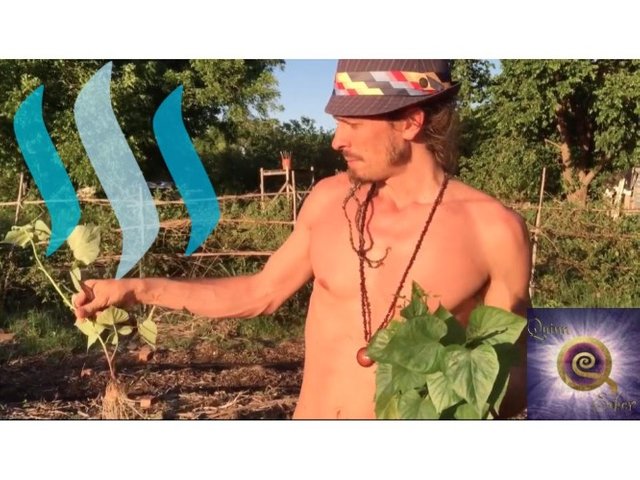 Sweet potatoes are one of my favorite crops for many reasons:
#1 SUSTAINABILITY: Because sustainability is essential to me, I love this crop because it is a very easy to grow and abundantly producing crop for my grow area, which makes it a very sustainable food choice. 
#2 STORAGE: It is a food of which is very important in a homesteading lifestyle because you can keep them all winter long to eat off, without having to dehydrate, can, freeze or preserve. 
#3 HEALTH: For a cooked food, they are a very healthy food. 
#4 TASTE: This is a subjective one, but I and many others, find sweet potatoes to be VERY delicious and as a chef, I can attest to their wide application to culinary cuisine. You can make breakfast, lunches, or dinners and even desserts with sweet potatoes. 
With that being said, I am sure to grow an abundantly healthy sweet potato patch each year and have had success for many years straight. 
In this video, I go into great depth and explanation as well as step-by-step video demonstration of how to grow sweet potatoes from sweet potatoes, and of course since this is done in The Garden of Eden the process is done by the utmost sustainable standards! I will make a video and post about harvesting as well, right around our first freeze day.
So I won't go into the details any more with writing as the video is quite comprehensive and covers a lot!

I find this video very educational and also enjoyable as there are many glimpses into the magical life that we live, not just quality sustainable information!
May this enrich your life~
∞§∞Blessings∞§∞