Growing your own Food is like Printing Money ◇ Start the Revolution Now!
Grow your own food
There's something extremely satisfying when you harvest something you grew in the garden!

It's true what they say, revolution begins in the garden!
Organic labels cost producers a lot of money, this forces them to cut corners and follow the bare minimum obligations to make their produce affordable. On top of that there are a few dark secrets in the world of organic fertilizers which we will not go into today, but you're welcome to look it up on your own please... It may not be as safe as the industrial stuff sometimes.
Our garden this ytear was a little bigger than last year's. Unfortunately because of covid-19, or perhaps fortunately, depending on how you look at it (read my positive reactions to the corona virus), we decided to grow a garden again! This year I planned on signing up to our local farm co-op for our veggie needs so that I could spend more time concentrating on wild foods, foraging and hunting.
This was a nice specimen of Chicken of the Woods
---
Turns out, that even with a garden, I had plenty of time this year to learn about foraging too. I was able to safely identify about five maybe six delicious wild mushrooms, a whole bunch of leafy greens, and fell in love with a wild vegetable unlike the rest; the mighty milkweed! Controversial with butterfly lovers but it's all just a misunderstanding, and that will be for another post.
I even had time to take my hunter safety classes (online). That means I can now buy a hunting license. Those pesky squirrels that mess with our bird feeders better watch out!
---
Back to the garden, the beauty there is that you can know exactly what you're putting into your body. You chose what kind of fertilizer to use, you can manage the whole thing from seed to harvest, therefore you know exactly what you're eating. There's no room for greed, and there's no incentive for farmers and producers to make as much money they can from you. You are the boss.
Not only will you save tons of money on amazing produce, but you will also know that what you have grown is healthier than anything you can get at the store!
When they talk about voting with your money, growing your own food is a great start. That is the first seed of change, something truly tangible that can be done any time of the year, even in the smallest of apartments.
They can't tax what you eat!
This winter I am hooking ourselves up with a krakty setup. It's a passive hydroponic method that seems to be working pretty well... I'll write about that at some point too.
---
With that, I hope I was able to inspire some of you to keep moving towards your dream life!
AS ALWAYS... THANK YOU FOR LOOKING, YOUR SUPPORT IS GREATLY APPRECIATED
---
Find me on Social Media:
Insta: https://www.instagram.com/mugwortexpress/
LBRY: https://lbry.tv/$/invite/@MugwortExpress:5
Odysee: https://odysee.com/$/invite/@MugwortExpress:5
Minds: https://www.minds.com/register?referrer=NoMansLand
---
FINDING AND HELPING DECENTRALIZATION EVERYWHERE: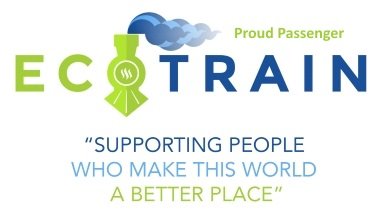 If you want to know what really is inside this Coconut, take a look at my Humans Of Steemit.
And don't forget… Dreams Come True!
---
Posted on NaturalMedicine.io