It's time to fall feed your lawn again.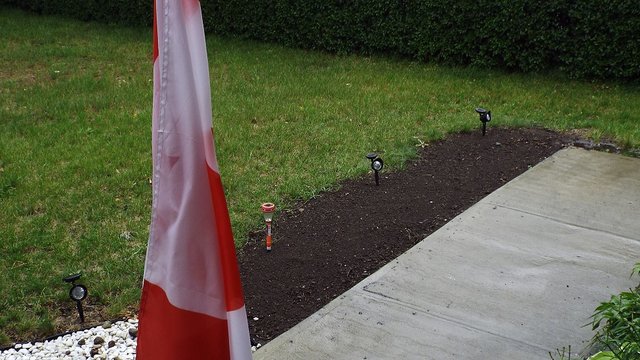 My lawn get a lot of abuse and misuse every year, by the end of summer and early fall this is what it looks like.
Right now it started to rain and is perfect timing to put on my recipe for fall feeding my lawn.
The recipe is very simple and your lawn will love it for the rest of the spring and summer next year. It will bring your blades of grass alive once more as the new growth will begin next season.
The recipe for fall feeding your lawn:
1- 11 kg bag of weed/feed fertilizer ( any brand will do , the cheapest will work too ).
Into this bag of weed and feed fertilizer you are going to mix half kilogram of sugar and half kilogram of Epson salt.
Now I don't know how big your lawn is but the instructions for the amount to use on your lawn is the same as the fertilizer, just mix everything and spread it all together.
You'll have a strong and nice looking come spring this next spring, it's a guarantee.
The funny side and this was my dad talking, " the more you fertilize your lawn, the more you'll have to water it, the more you water it, the more you have to cut it". Well dad was right but if you love doing it that's no work at all.
Besides every time you mow the lawn you can save your clippings for your compost pile and use that compost on your garden, or use the clippings as mulch to fight slugs and dry weather.
Thanks,