My Delicious Garden [Oct 2018]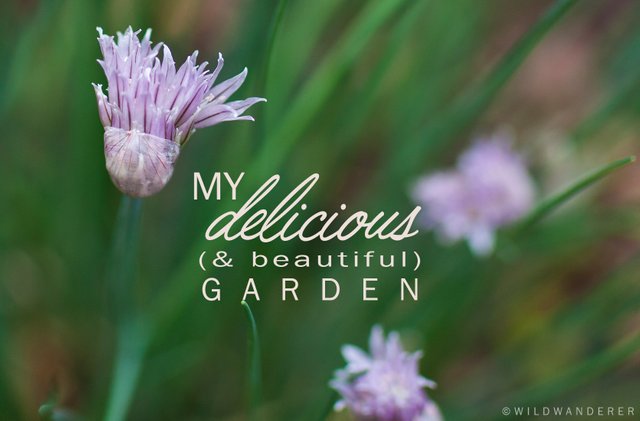 Spring life is in full force in my garden this month! We have had our first rains already and my garden is alive and beautiful!
My Flower Garden


My day lillies have been putting on quite the show! I have been fascinated since I was a little girl with these gorgeous multicoloured flowers.


Funny story about these Irises - they have been in my garden since before we moved into this house, never really flowering, just boring blue-grey leaves in a few bunches along the wall. I was looking at them earlier this month telling my husband I want to dig them out, give them away and plant something more useful / edible in its place. Well, they must have overheard me because within a week there were more flowers on them than I have ever seen before! They were doing their best to prove useful or at least too beautiful to remove!
---
My Potager


My Potager is doing really well! The rain sent everything into hyper growth and I've really been enjoying the salads and herbs coming out of here! Unfortunately the rain also put the weeds into hyper growth so I've been spending quite a bit of time weeding the grass and unwanted plants out of the beds.


The fruits (and leaves) of my labour have sure been delicious though! This salad was so simple but so flavourful! Some butter lettuce with tomato, basil, parsley, and chives was so refreshing on these hot spring days!


I've really been enjoying photographing and appreciating the beauty of such simple plants!
Above left: Cherry Tomato plant dancing in my hanging baskets (to which I will create a more detailed post about an awesome hack I learned!); Center: Chives in full blossom; Right: Green Pepper / Capsicum plant is already sporting some flower buds.
---
Strawberry Pot


Overall my strawberry pot has been doing good and really adding a beautiful touch to my patio. Any berries that it has produced has been eaten by me and my minions before I could even think of photographing them so I guess its just become the healthy snack station! This one little plant on the right has just not been thriving and nothing I do seems to help it perk up - I may have to replace it.. The borage that I have planted at the top (said to make the strawberries sweeter) is in full bloom and showing off lovely blue-ish purple flowers.
---
Visitors
With all the Macro photography I have been doing in my garden I have come across some unwanted guests..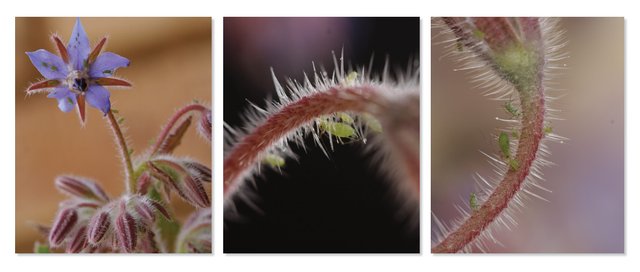 This is my borage plant I was admiring when I noticed these little green specks were actually not part of the plant but little sap-sucking aphids. Fortunately, they haven't done much damage yet. Most of the advice I have read about them is to spray them off with the hose as they apparently don't climb back up the plant and if they persist, to spray them with some soapy water.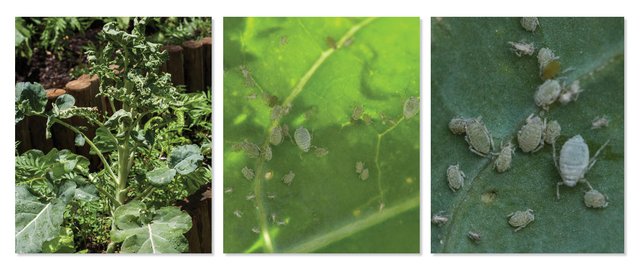 Upon closer inspection of this shriveling broccoli plant, I came across these buggers! From my research, best I can identify them as are mealybugs? Also sap-suckers and are to be treated the same as the aphids.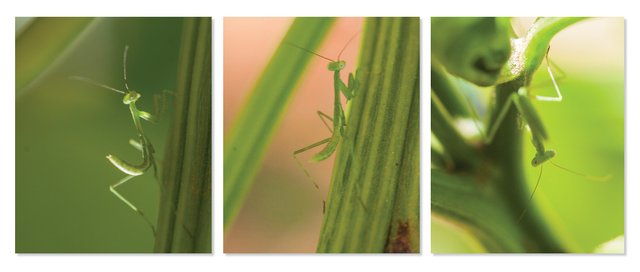 Fortunately there are heroes prowling among the villainous sap-suckers, and right now, are my best defense besides the above advice. I have followed the companion planting methodology as much as I can in my small space but I think maybe a couple more flowers in here and there will attract more heroes to my garden... This gorgeous Mantis was hiding out around the peppers and it sure brightened my day to find him while I was weeding today.
Thanks @simplymike for this awesome community gardening challenge! I look forward to it each month - it has been awesome watching my garden evolve so rapidly the past 3 months!

If anyone else is interested in joining this challenge please check out this post: SteemIt Community Garden Journal Challenge 6 - October 2018
All the images in this post were taken by myself.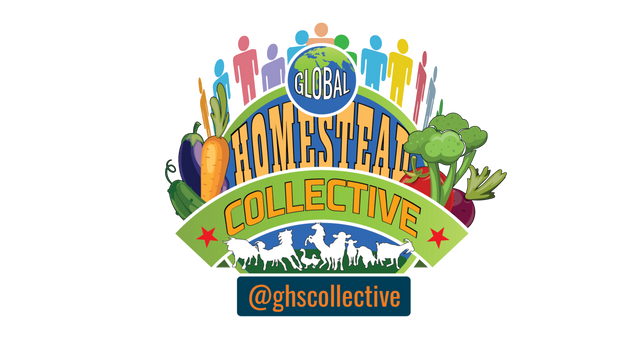 Join Us On Discord