December garden: cleaning and clearing
We get most of our rain in late December and so for a few weeks, the place resembles a tropical jungle as the plants go mad. Notice the weed forest that needs clearing: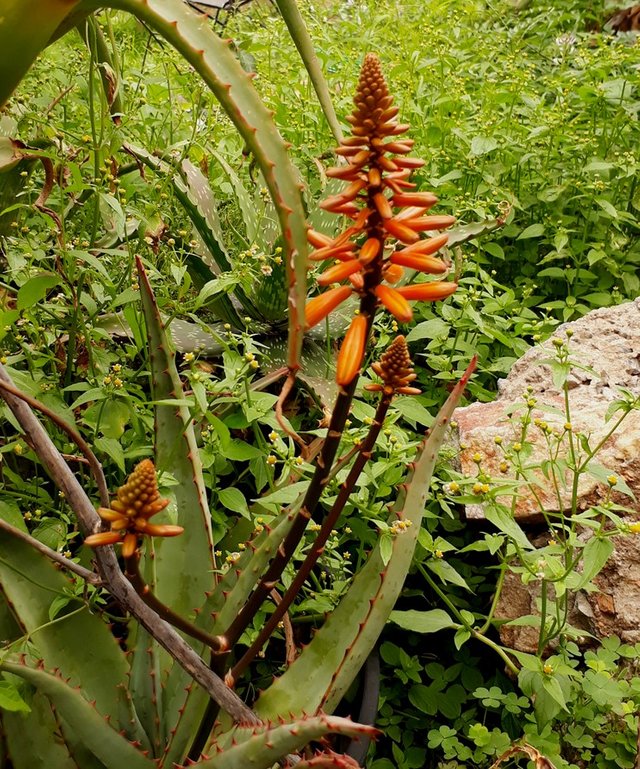 I got rid of that this morning
The other major job I tackled this month was clearing the Lantana from the front yard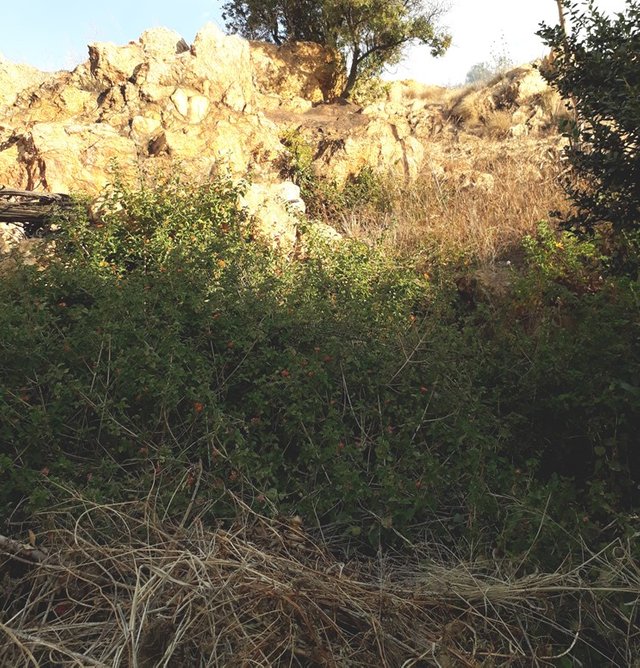 The picture above was taken in winter and there has been a major infestation of these category 1 (may not be cultivated) invasive plants
Ever since I moved in here, I have tried to control the infestation by cutting the plants down to the roots a couple of times a year but they sprout straight back up and the only way to get rid of them is manual removal, a job I have been avoiding because they were growing in very stony ground. I decided to solve the problem permanently this month and an axe and an old screwdriver were my best weapons.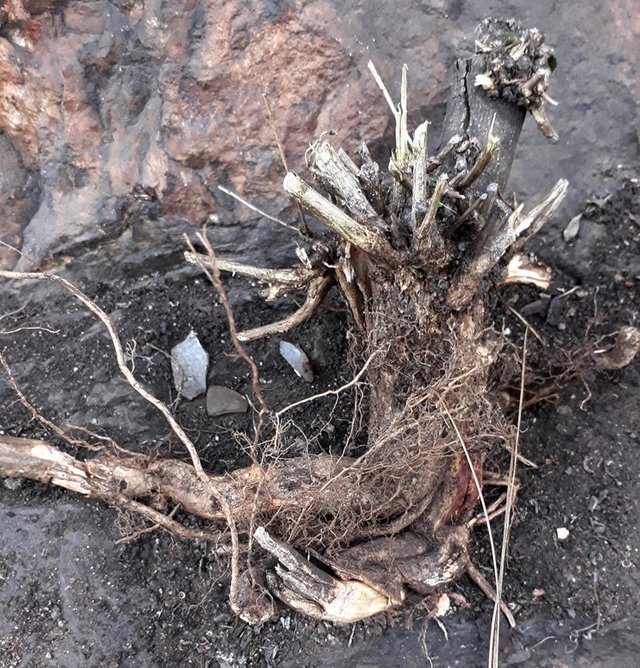 Old, established Lantana has an extremely hard woody rootstock and the rocks made it impossible to use normal digging tools. Lots of targeted digging and chopping and I managed to get them out by the roots - there were about 10 separate plants. My axe was totally ruined by the rocks and I had to redo the blade edge but I'm really pleased to have gotten these nuisance plants out.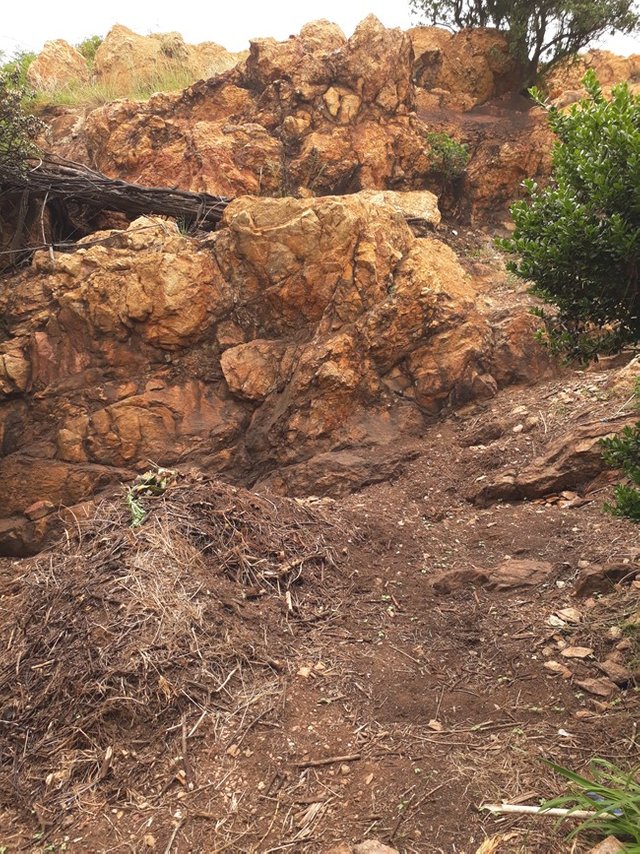 Lantana wages chemical warfare against other plants by secreting growth inhibitors so it will be a while before I can cultivate this area. I intend to plant aloes and other succulents here but will need to wait until the Lantana compounds in the soil have been broken down by soil organisms.
On to other things: the rain has made the roses bloom madly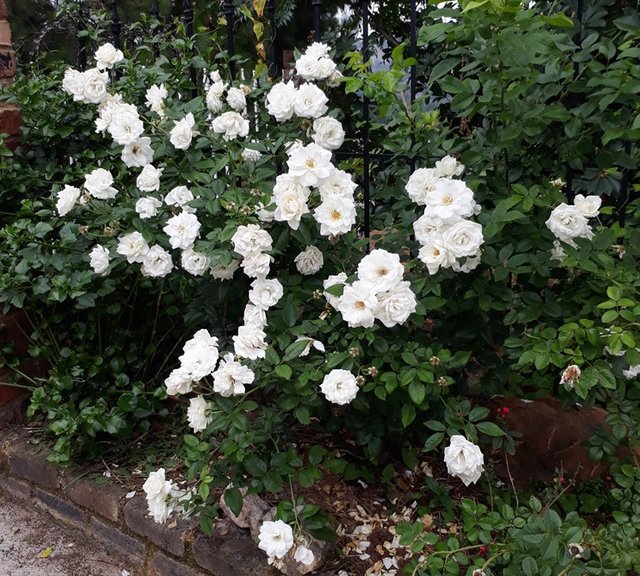 The eggplants have become well established and that's the first flower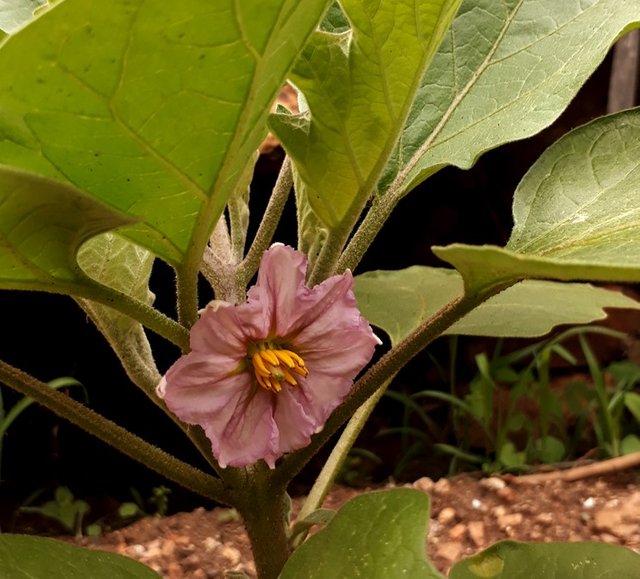 I got a Red Star bromeliad, Cryptanthus Bivittatus from a place down the road where the people who were selling them know nothing about plants. This is what happens when you leave bromeliads in the sun all day: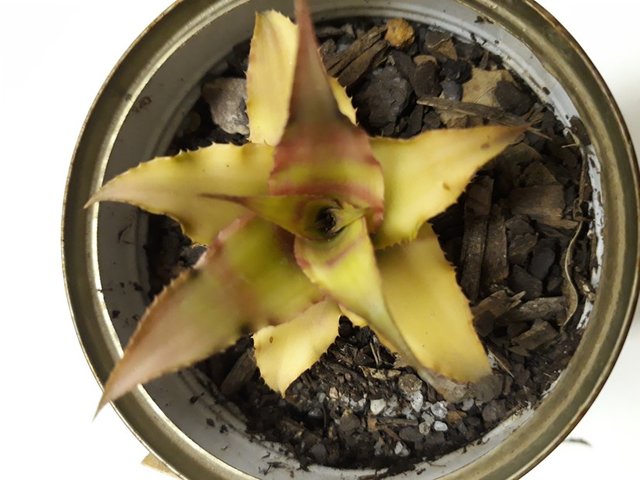 Luckily these are tough plants and this is what a Red Star should look like. The only thing I did differently was to put it under a tree, so that it got morning sun only.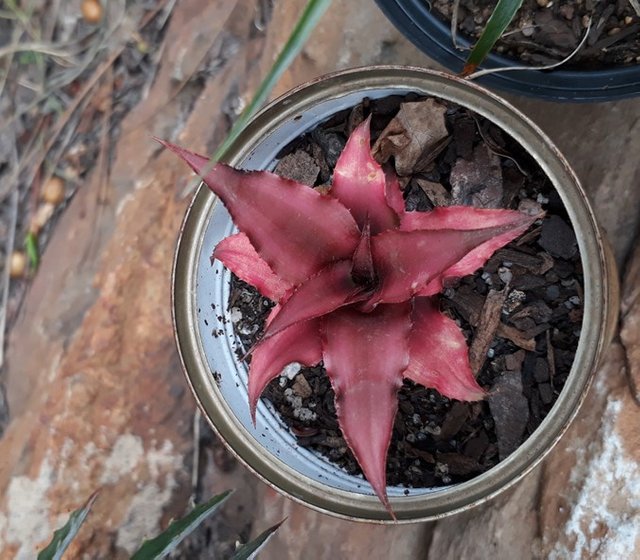 The other consequence of the rain: the snails come out of hibernation and they do love succulents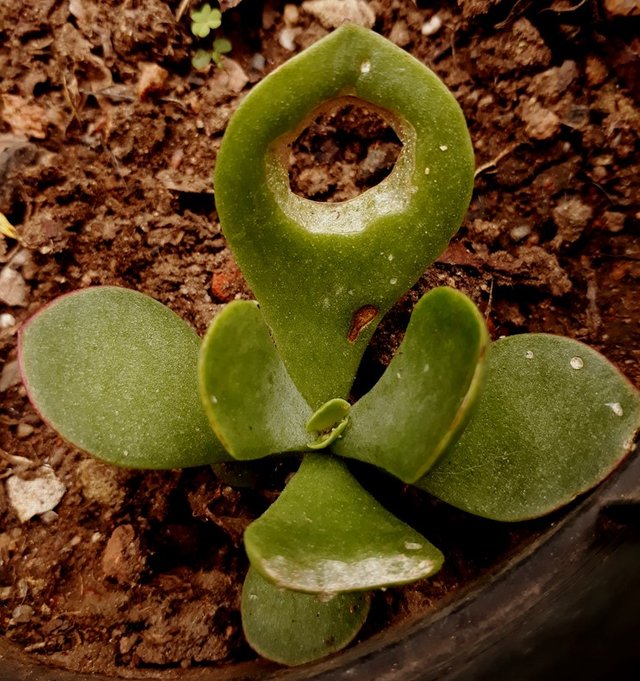 Now my time is spent checking the plants for damage and then hunting the culprit, who is usually skulking nearby. I have managed to reduce their numbers considerably: last year, I spent a LOT of time squashing snails. Going hunting every morning and evening, especially after rain was very gross but there are far fewer this year.
Another odd project: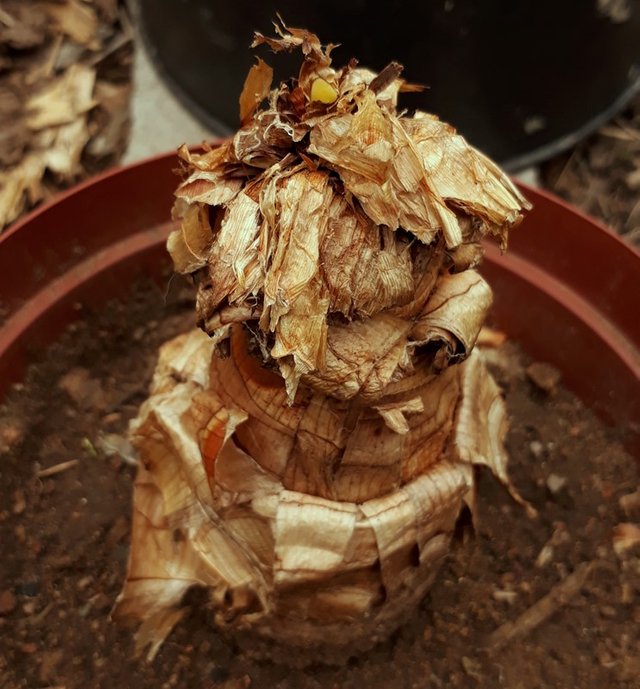 Boophane disticha is a very beautiful indigenous plant and this bulb was given to me by someone who had forgotten it in a corner of his driveway for over a year. He thought it was dead and it was pretty shrivelled but these are extremely tough plants. I brought it home and dropped it in a bucket of rainwater overnight. The next day, I saw that the root nubs had swollen and seemed alive so I knew it had a chance. I stripped some of the outer scale leaves and put it into soil and a month later, the young leaf shoot can be seen emerging from the top. It may be years before this bulb ever blooms again but I am glad I was able to save it.
Finally Aeonium 'Kiwi', a monocarp that will die after flowering although Aeoniums live for a couple of years before they flower so I'll enjoy it in the meantime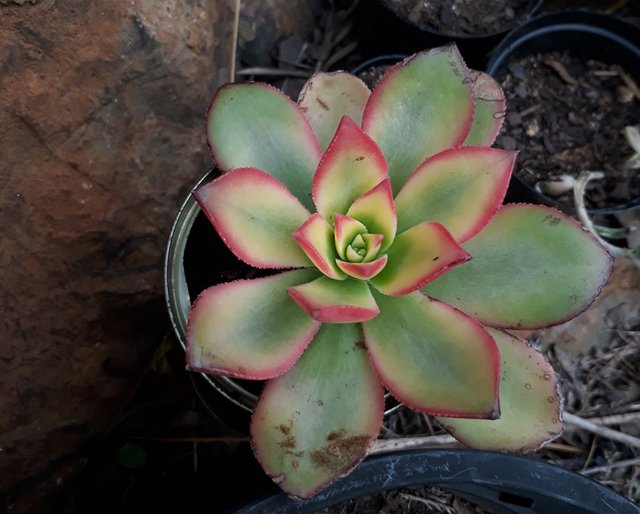 A garden-fix for @simplymike. I hope it hits the spot. Details of the garden challenge can be found here: https://steemit.com/hive-177682/@simplymike/steemit-community-garden-journal-challenge-december-with-steem-bounty