Late spring into early summer in my garden
Although spring and summer are considered growing times, I'll start with some plants I grow that go to sleep in summer: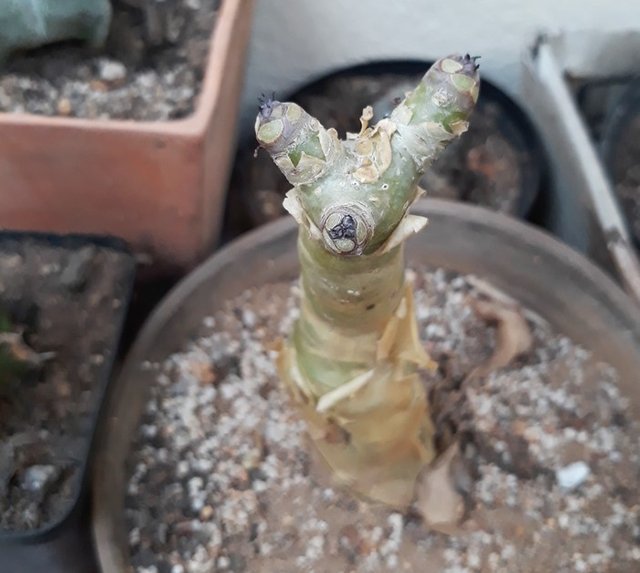 Tylecodon Paniculatus
These plants are found in very hot arid areas which tend to receive most rain in winter so during summer, they lose their leaves and only start growing again when the weather cools. If you water them when they are dormant, they rot so I just put them in a cool, semi-shaded area and forget about them for a few months.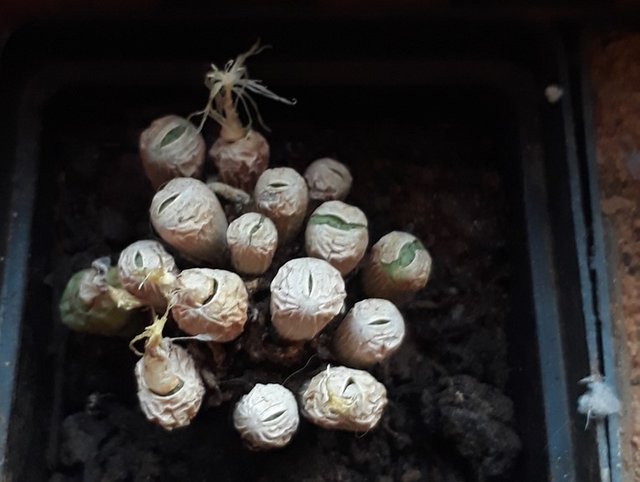 Conophytum obcordellum makes a tiny new set of leaves and shrinks into the dried shells of the old leaves
In contrast, these lithops are early bloomers. They have recently shed the old leaves and surprised me with a flower.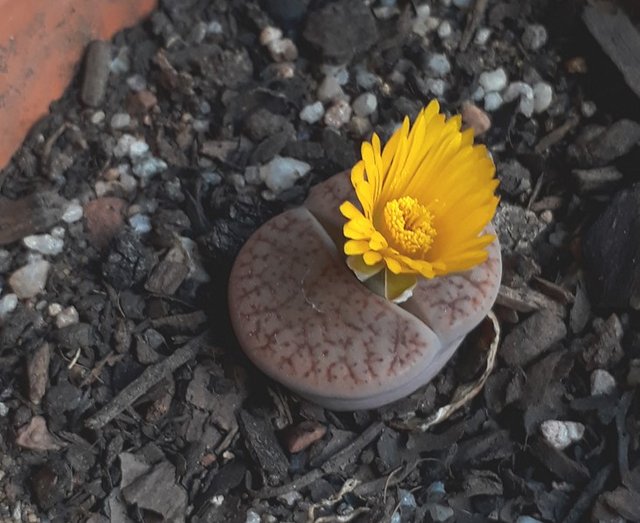 Lithops pseudotruncatella, subspecies dendriticum, native to Namibia
I did a lot of repotting and tidying and pest removal a few months ago and many plants are growing with renewed vigour.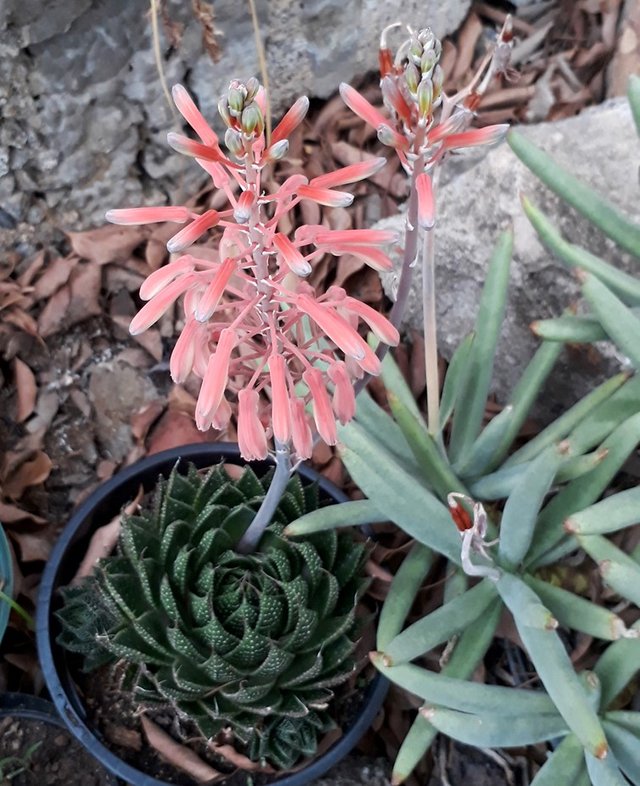 Aritaloe aristata was badly pot-bound and had become infested with ants and aphids but has recovered nicely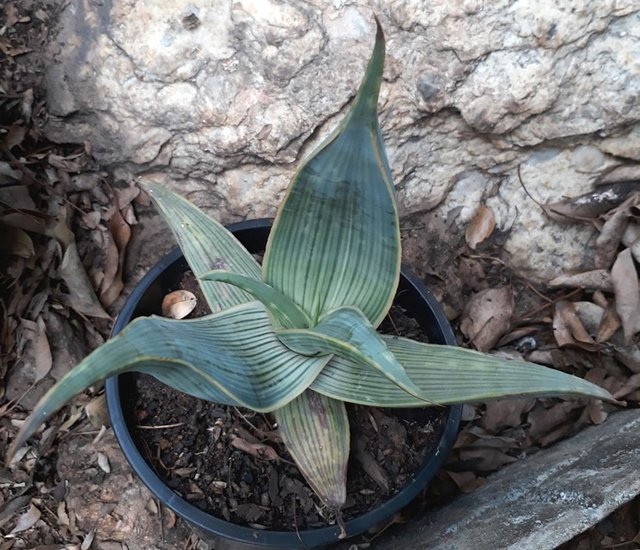 A subspecies of Aloe striata, this attractive variant is karasbergensis and growing well now that it's in a bigger pot. It's naturally browner with stripes but I'll expose it to more sun as it gets bigger.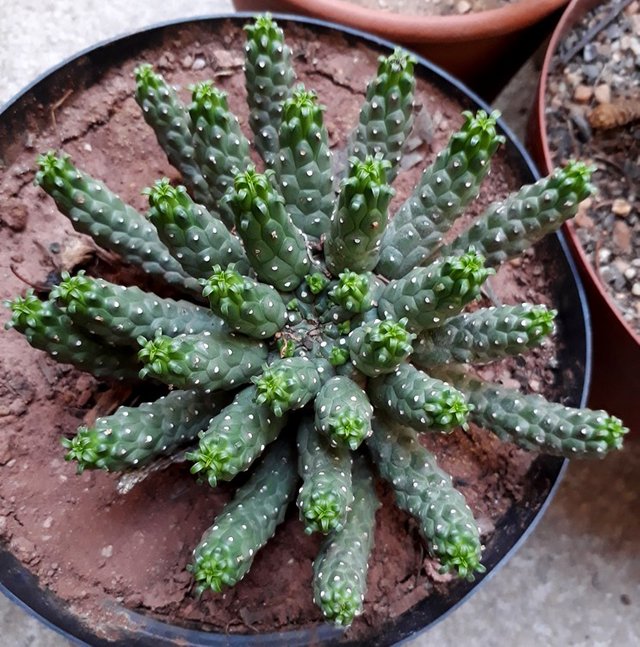 A medusoid Euphorbia that I bought in a junk shop, doing much better in a bigger pot. I'll only know what it is once it flowers though, many of these look very similar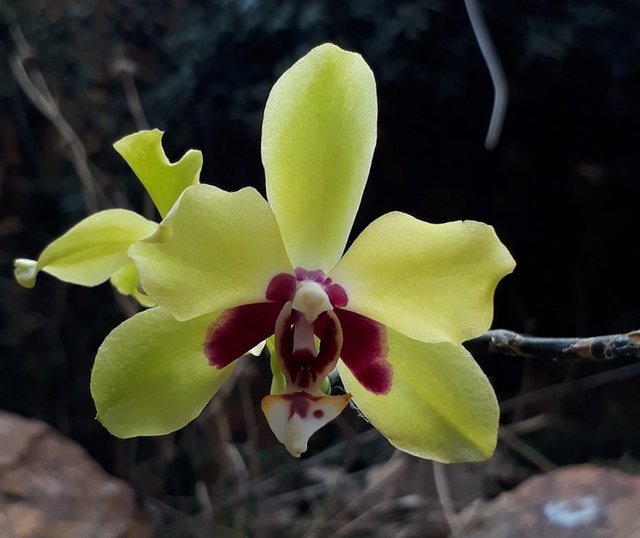 The buggy Phalaenopsis orchids I got from my mother have recovered well and one has even flowered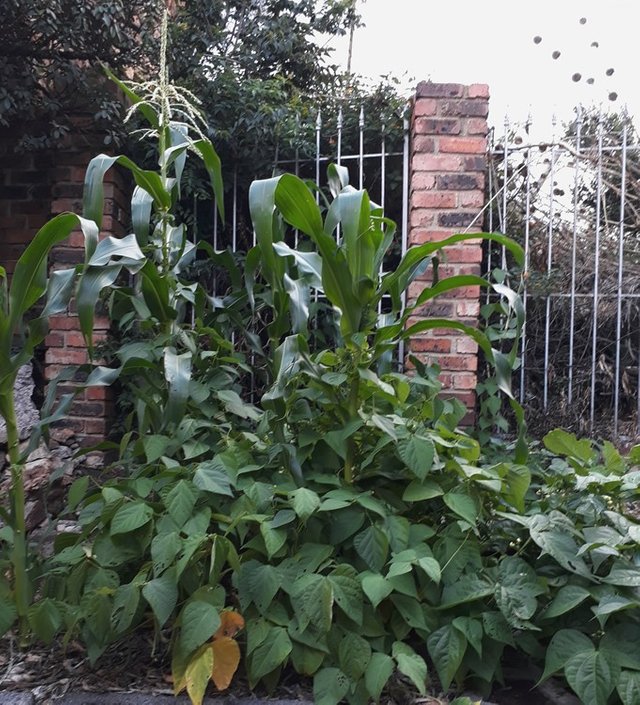 The vegetables are growing well now that it is raining and I have already harvested beans, kale and zucchini
Some very old brinjal seeds I sowed didn't germinate so I bought a tray of seedlings. The problem with these seedlings is that they are old, sown two to a compartment and were heavily pot-bound. I was loathe to just kill off half the seedlings so I decided to separate them. I rinsed off all the soil in a bowl of water and teased the roots loose with a toothpick and then pulled them apart. There was a fair amount of root damage but I put them back into soil, watered heavily and left them under a tree to recover. So far, so good and I have doubled the number of plants. I'm gradually exposing them to more sun so that they can survive the transition into the vegetable patch which is extremely hot and sunny right now.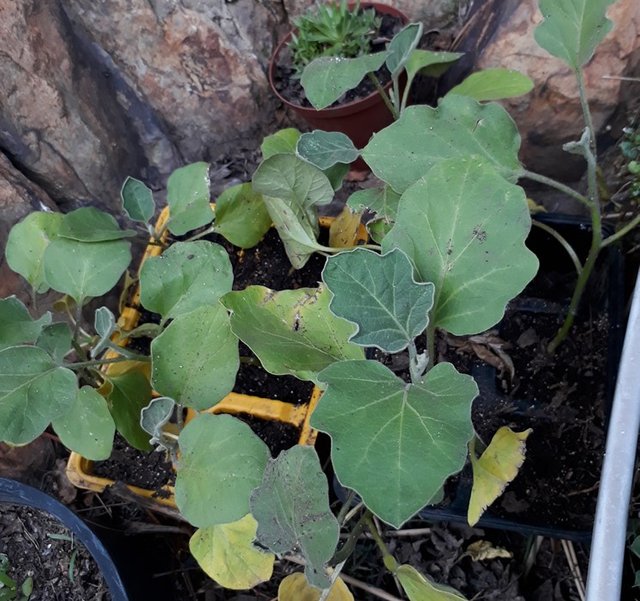 Finally, the next insane project: my garden has always been an ugly wasteland that I have tackled piece by piece and I have been renovating the cottage so the builders have created an even worse mess. Before I start showing the place to tenants, I will need to do something about all this. It's not just a matter of clearing rubble and planting though, the soil is stony and full of building rubble and will need some sieving in the areas I wish to plant anything more than grass.
I have started but it's too hot to do much. There are also 2 Privet stumps that need removing. Luckily the rubble beneath has prevented the roots from going very deep so theoretically, it should be easier. I'll see when I get there. It's extremely hot right now, not a good time for digging but I'm on it, I will show progress photos soon (hopefully).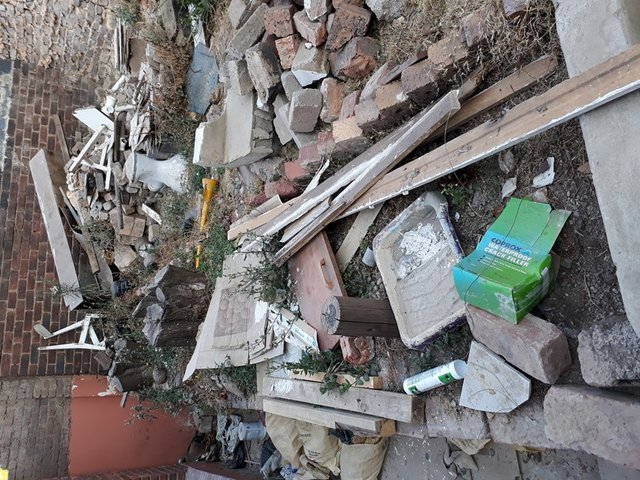 Published as part of @simplymike's November garden journal challenge