@quinneaker Stabbed Multiple Times On His Own Land; Assailant Walks Free. Graphic Photo Included.
@quinneaker was stabbed multiple times in Texas in the very early morning hours of May 23. Injuries to his arms, chest, and legs. Thankfully no critical organs or arteries were cut, and he is now in stable condition.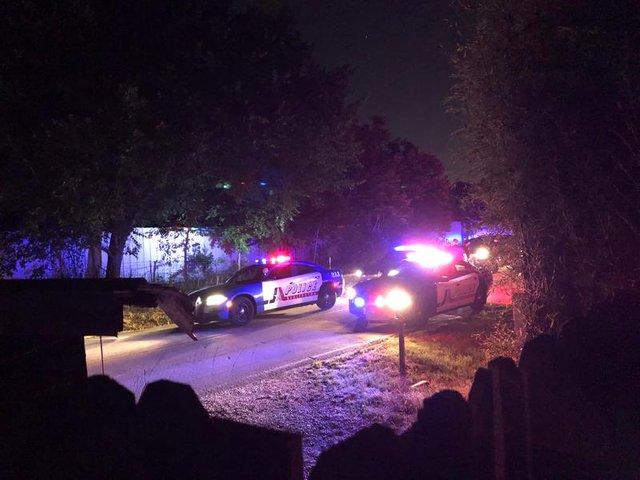 Attacker was a formerly homeless man Quinn provided refuge for at the Garden of Eden.

As unsettling as this incident was, it is extremely unfortunate that Arlington police once again demonstrated their bias and dishonor in investigating this crime. Although Quinn was obviously stabbed, bleeding profusely, unarmed, AND asked to press charges on his assailant, the assailant is free. AND in a shocking and appalling turn of events, Quinn was arrested!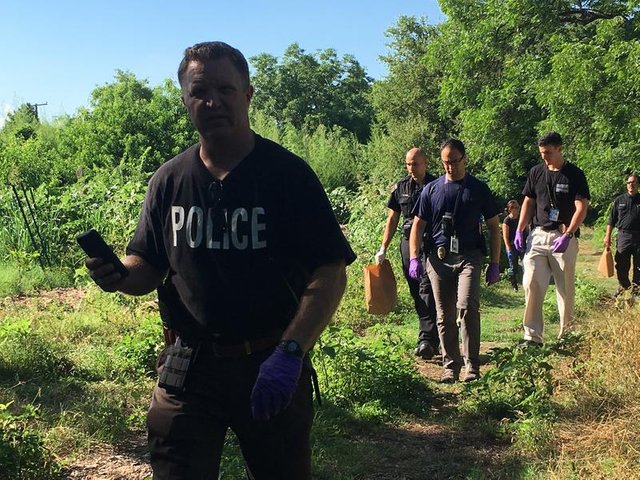 This leaves us no choice but to share our experience, witness testimony, notarized affidavits, videos, photos, etc. that clearly demonstrate the grievous mishandling of this "investigation" to expose the well-known corruption of police and defend Quinn's well-known honor. 
Police officers were on the scene for approximately 16 hours. We recorded proof that during this period they lied multiple times, misrepresented their intentions, ignored due diligence and due process of law, entered and searched the property and structures without consent or a warrant, and opportunistically seized a target (i.e. Quinn) and community they have harassed and terrorized for years. (See SWAT raid of 2013 and pending federal lawsuit against the City of Arlington for more perspective.)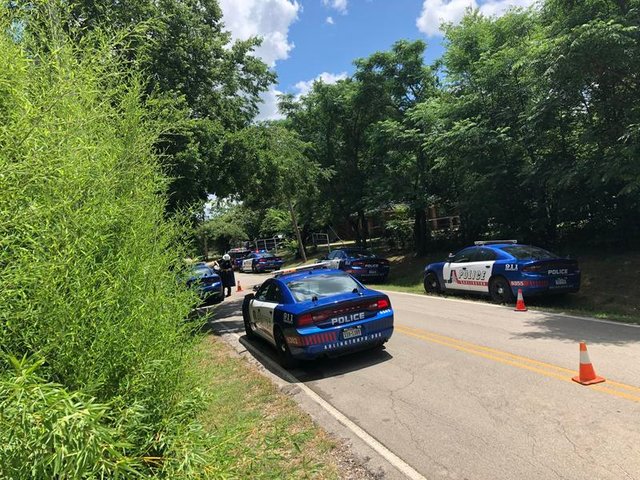 Our media is now focused on sharing our experience. WE MIGHT SHARE GRAPHIC PHOTOS OF A GRAPHIC EVENT so the graphic truth may be seen.
GRAPHIC PHOTO FOLLOWS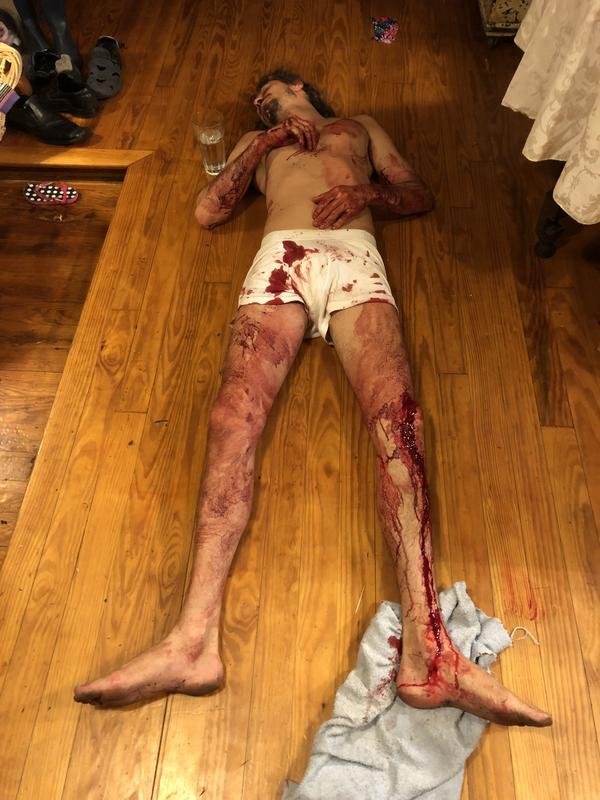 We live in a police state, and the struggle is real.
Something that greatly disturbs us is that if Quinn had not opened his home to share his resources and abundance, then this person would not have been at the property, thus this incident would not have unfolded as it did.
We hereby declare that at this time we are no longer focused on giving away free food, clothing, housing, education, and healing to people in need. Instead, all resources we generate through all of our operations are going towards freeing Quinn.
Quinn has been in police custody since approximately 7 am Wednesday, 5/23/2018.
Quinn is currently being held in the Tarrant County Jail, 100 N Lamar St, Fort Worth, TX 76102
817-884-1187 
He is scheduled for arraignment Friday, 5/25/2018 at 9 am, at which time we expect bail will be set. We plan to do what it takes to get him released right away.
You can donate towards bail and legal defense using the donate button on our website, OR you can transfer STEEM or SBD to the @gardenofeden wallet here on the blockchain.
Stay tuned for updates.