🌷 Rifa para pagar mi Acto de Grado 🌷/ Reglas (Eng subs)
🌷 Rifa 🌷
🌼 Reglas 🌼
¡Hola!
Amigos de Steemit ¿que tal? en el post de hoy les quiero contar que estoy haciendo una rifa para pagar mi acto de grado de la universidad. Les digo que si quieren participar solo tienen que contactarme por mi instagram.
Steemit friends, how are you? In today's post I want to tell you that I am making a raffle to pay for my university degree ceremony. I tell them that if they want to participate they just have to contact me on my instagram.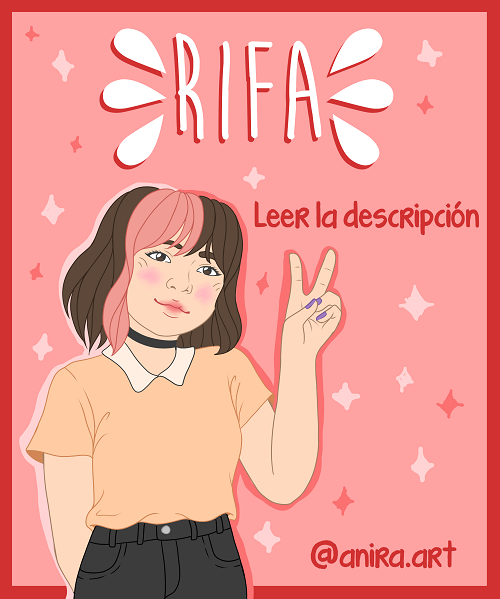 Link

Premios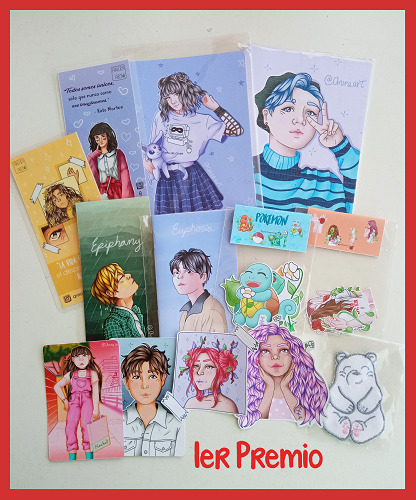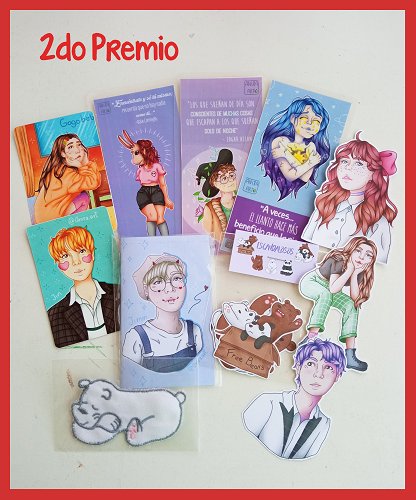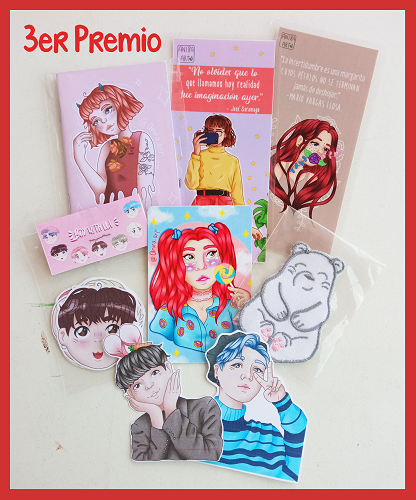 🌼El costo: $1 (puedes pagarme al cambio en Bs, transferencia, efectivo, Paypal; solo háblame si estás interesado)
🌼Los premios: Son 3, todos de mi autoría✍🏻 calcomanías, libretitas, marcalibros, parches ...
Para participar:
🌷 Escríbeme al DM que número(s) del 1 al 100 te gustaría para concretar el pago y enviarte el ticket con tu nombre y número comprado. (Si vendo más de 100 🤩 continuamos con la numeración y así consecutivamente)
Otras formas de ayudar sin comprar:
🌷Seguirme.
🌷Compartir esta publicación en tus historias 🔥
🌷Etiquetando amigos que pueden estar interesados ⬇️
🌼Todos los premios tienen entrega garantizada, únicamente participan los números comprados!!!
🌼Voy a decir el ganador el 31 de octubre, subiré vídeos a mis historias con la selección de los 3 premios mediante una página web de sorteos.
🌿Les digo que esto es solo para entrega en Venezuela (si estás fuera puedes participar y regalarlo a alguien acá 💜), si es en San Cristóbal se planifica un punto de encuentro que nos convenga a ambas partes, si es de otra ciudad los envíos se harán por MRW con pago a destino🌿

Eng subs
🌼The cost: $ 1 (you can pay me to change in Bs, transfer, cash, Paypal; just talk to me if you are interested)
🌼The prizes: There are 3, all of my authorship✍🏻 stickers, notebooks, bookmarks, patches ...
To participate:
🌷 Write me to the DM which number (s) from 1 to 100 you would like to make the payment and send you the ticket with your name and number purchased. (If I sell more than 100 🤩 we continue with the numbering and so on)
Other ways to help without buying:
🌷Follow me.
🌷Share this post in your stories 🔥
🌷Tagging friends who may be interested ⬇️
🌼All prizes have guaranteed delivery, only the purchased numbers participate !!!
🌼I will say the winner on October 31st, I will upload videos to my stories with the selection of the 3 prizes through a raffle web page.
🌿I tell you that this is only for delivery in Venezuela (if you are abroad you can participate and give it to someone here 💜), if it is in San Cristóbal a meeting point is planned that suits both parties, if it is from another city the shipments they will be made by MRW with payment to destination🌿
🤍Les agradecería muchisimo si participan, cuando digo que no tengo dinero es que no tengo jajajaj y quiero mi título de verdad; pero por ahora solo espero que les haya gustado mi post, le den upvote, comenten y compartan. Saludos y los amo 🤍I would appreciate a lot if you participate, when I say that I don't have money, I don't have hahaha and I really want my title; but for now I just hope you liked my post, give it an upvote, comment and share. Greetings and i love you

Tengo redes sociales





Otra forma de apoyar mi trabajo