I'm Getting My Teeth Kicked In On The Binance Smart Chain
Mainly doing bad in the BNB-LTC Liquidity Pool. I have a net loss of a few BNBs when it comes down to it at this given time.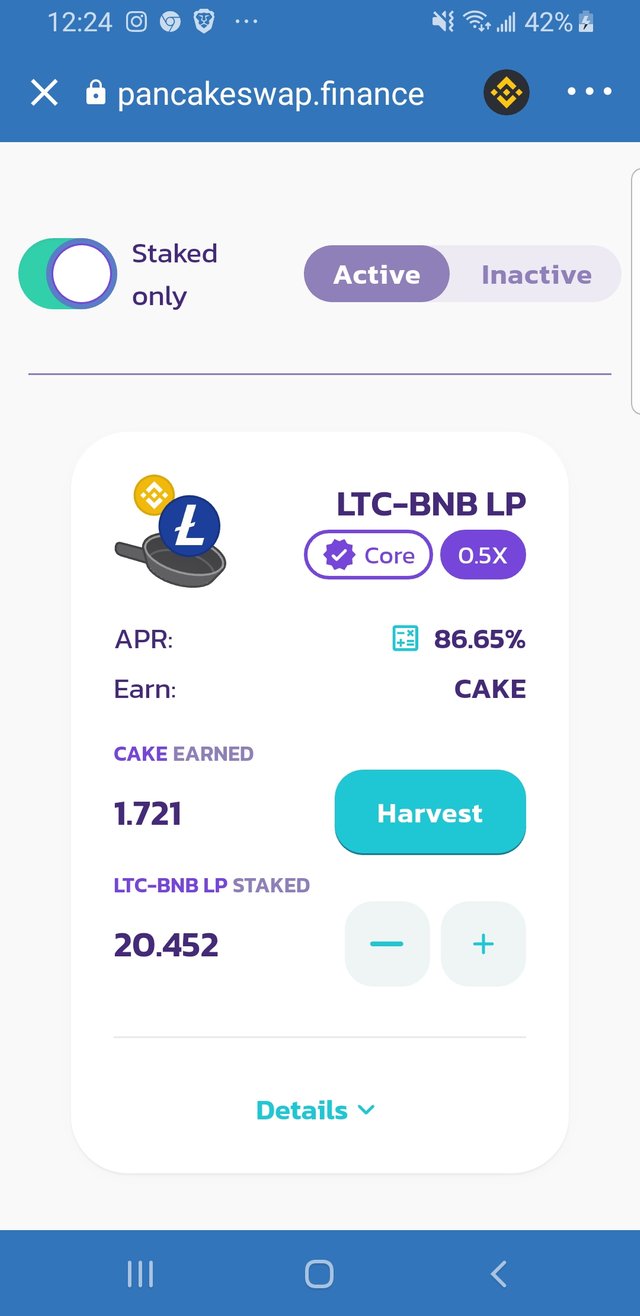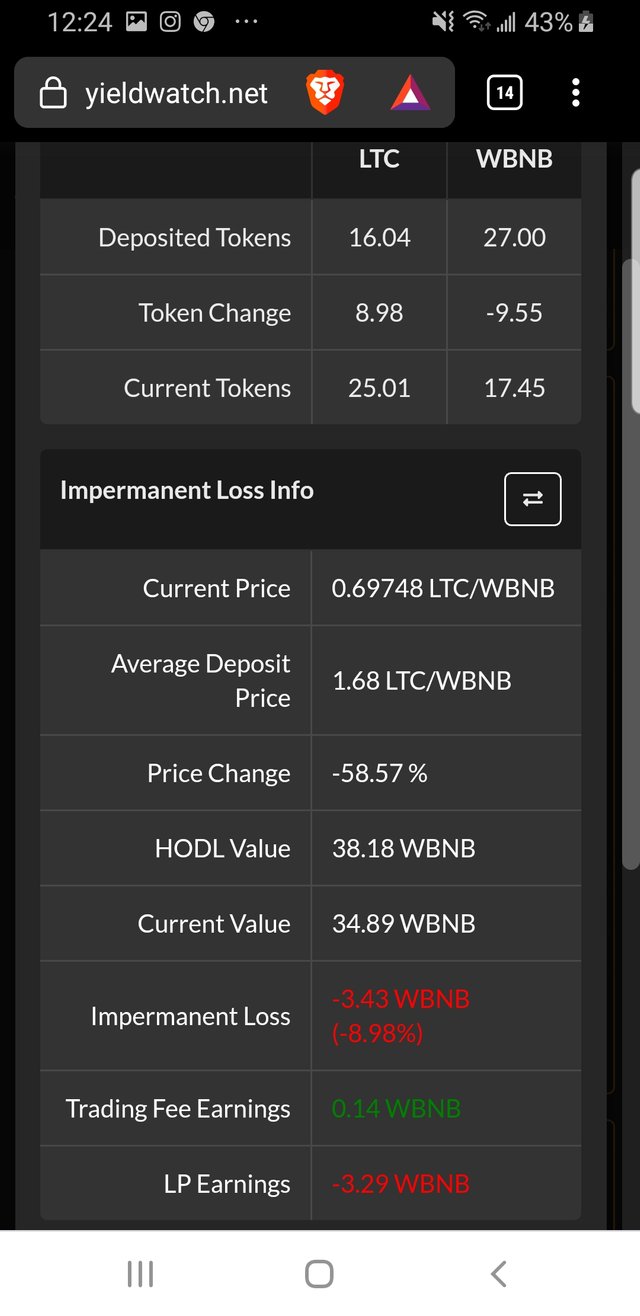 Overall my biggest win over on the Binance Smart Chain has been just purchasing CAKE and staking CAKE.
I bought in at $3.20 so I got a good buy in price.
Are any of you guys in the liquidity pools on the Binance Smart Chain?