Believing in Yourself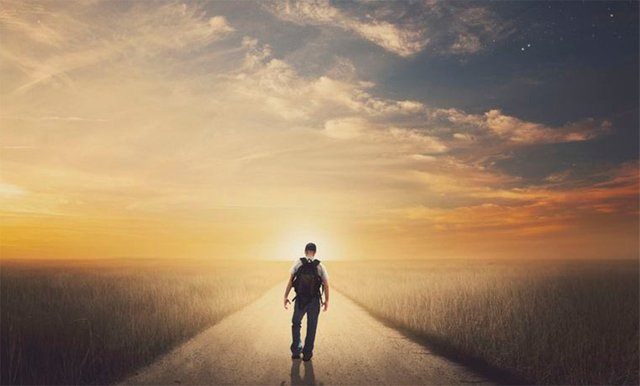 It is amazing how fully aware we are of the value of the things in a car, a house, a coat... but it turns out that we do not know the value of the ultimate good, which is the value of oneself.
Unfortunately, we are always reproaching ourselves for our defects and deficiencies, and we yearn for all those qualities that we do not possess, which is reflected in all fields of our life. We desire the house we don't have, the car we don't own, the money we don't have, the wife, the child, the family... and we must learn to love what we possess.
A man without defects would be an angel and without qualities would be a monster; all human beings are an amalgam of strengths and weaknesses, and normally all potentiality carries with it a weakness: for example, a very sensitive person has the potentiality to perceive all his surroundings more easily than others, but his intense experience can make him suffer more intensely.
Someone wrote that in order "to be able to love others it is necessary to love oneself since one can only give to others what one has". Loving oneself does not imply an egocentric reality. It is a genuine interest, warmth, and respect for oneself; it is striving to rediscover and maintain one's uniqueness; to discover the true wonder of yourself, not just the present you, but the many possibilities you possess.
If you know yourself, accept if you appreciate yourself, as well as your uniqueness; you will allow others to do so as well. If you value and appreciate the discovery of yourself, you will encourage others to undertake this important quest. If you recognize your need to be free to know who you are, you will allow others the freedom to do so as well. When you realize that you are the best of yourself, you will accept the fact that others are the best of themselves, even when it is understood that it all begins with you.
Believing in yourself allows us to develop and grow because if we believe we can, we will risk much more than if we think we are incapable of doing anything. People who do not have self-confidence stay in their comfort zone and never explore anything new.
"The eyes of others are our prisons; their thoughts are our cages." Virginia Woolf
The Importance of Believing in Yourself: A Short Story
A young, introverted looking and the discreet girl was talking to a woman who looked like her mother. From what I heard, she had been unemployed for years and what she had the experience was the sector that had fallen most with the crisis. The girl pointed out that since the job market was so difficult she would have to look for work of any kind, as a waitress, a cashier...
I was surprised by the tone of her mother's fight, she told her that she was not good at working as a cashier or a waitress, that this was for spontaneous and outgoing girls. The expression on her face changed completely, she went from being excited to be discouraged. Suddenly, that possibility that could open the doors of work for him was closed.
I asked myself: Why does he listen to her? Even our family's opinion shouldn't influence us. Only people who think in a winning way get what they want.
Self-confidence is an essential element in all areas of our lives. Believing in oneself and that we have possibilities to achieve something, whether it is studying a career, finding a job, or fulfilling a dream is an essential element to achieve it. Otherwise, we will always be discouraged even before we try.
Unfortunately, we are not always raised in an environment that favors self-confidence, but quite the opposite. In this case, it is our job to generate that confidence, performing a series of acts aimed at strengthening and increasing our self-confidence and self-esteem.