DID YOU KNOW THIS IS ONE OF THE SYMBOLS OF PEACE / SABIAS QUE ESTE ES UNO DE LOS SIMBOLOS DE PAZ
Hello friends of Steemit! / Hola amigos de Steemit!
Today I want to show you this beautiful symbol known as symbol of Peace, there is a diversity regarding them, but there are two that are the best known: the white dove and the hippie symbol.
Hoy quiero mostrarles este bello símbolo conocido como símbolo de la Paz, existe una diversidad en cuanto a ellos, pero hay dos que son los mas conocidos que es la paloma blanca y el símbolo hippie.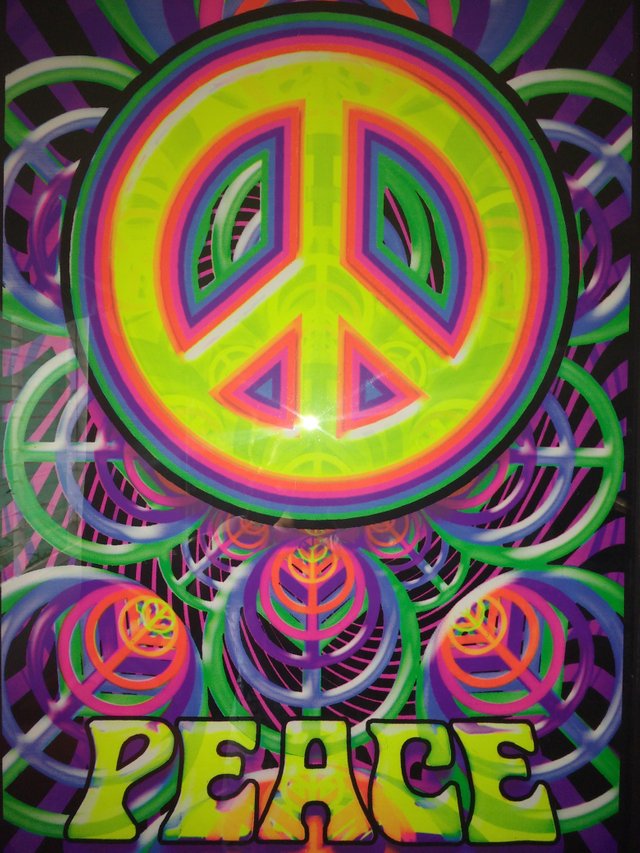 This nice photo is a painting that was hung in the living room of a beautiful house of tourist accommodation on the Island of Margarita Venezuela, I just tried to take it as accurate as possible, and here its result.
Esta linda foto es un cuadro que estaba guindado en la sala de una bella casa de alojamiento turístico en la Isla de Margarita Venezuela, solo traté de tomarla que fuera lo mas preciso, y aquí su resultado.
---
Knowing more about its history / Conociendo mas de su Historia
The well-known symbol of peace, which represents harmony, love, the end of wars and all kinds of happiness, has much darker origins, the artist who originally created this icon was a British designer named Gerald Holtom, when this guy during 1958 designed the logo, the world was in chaos and despair, nuclear rearmament was on the rise and the shape indicated the words N and D referring to the word Nuclear Disarmament and represented the figure in the drawing of a desolate person.
El archiconocido símbolo de la paz, que representa la armonía, el amor, el final de las guerras y toda suerte de felicidad, tiene unos orígenes mucho más oscuros, el artista que originariamente creo este icono, fue un diseñador británico llamado Gerald Holtom, cuando este tipo durante el año 1958 diseño el logo, el mundo estaba sumido en el caos y la desesperación, el rearme nuclear estaba en alza y la forma indicaba las palabras N y D haciendo referencia a la palabra Nuclear Disarmament y representaban la figura del dibujo de una persona desolada.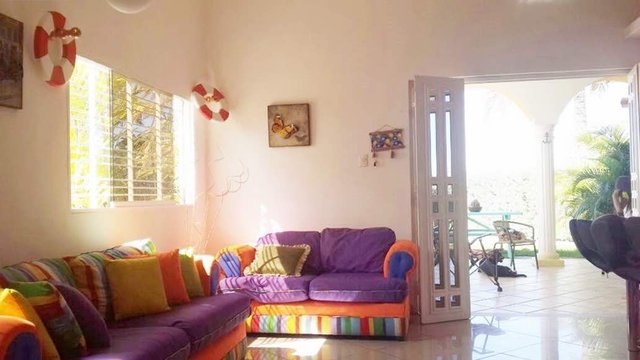 Colorful room where the painting rested / Colorida sala donde reposaba el cuadro
Foto tomada por mí, @mariolbi, con una Moto G3