We heard each other on the radio via Discord with @oneray...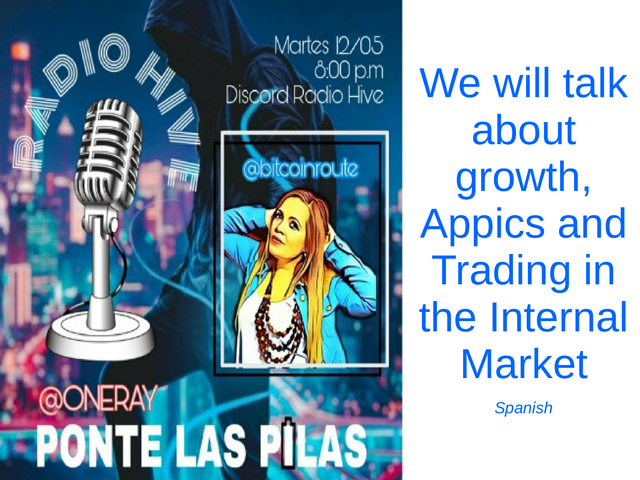 IMAGE COURTESY OF @bitcoinroute
And on Tuesday nights on the @radiosteem Discord server, the move gets good with @oneray and his "Put on the Batteries" show.
Between the good humor, the music that excites us, the vibration, and the content that can guide us in these decentralized networks and their dynamics, you keep them glued to the programming that participates in this radio community.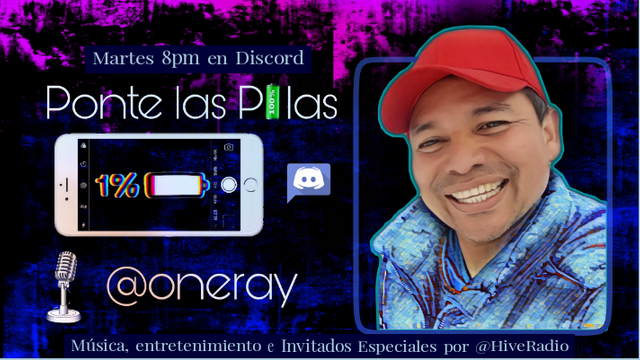 IMAGE COURTESY OF @bitcoinroute and given to the program Put on the batteries!
This Tuesday at 8 p.m. M. Hora from Venezuela, we listen again to talk about growth online, we plan things that only work collectively, so join us to create together and grow.
In this episode, we talked about techniques to increase followers and grow on the Steem network, as a complement to what we talked about collaborative growth last week.
We also talked about @appics, why invest in this social network and create content that is rewarded with APX, a token that very soon will give much to talk about.
The other issue that we will address will be the internal market and, how to empower ourselves, with a basic trading strategy in this market, which could help us increase our voting power.
I hope the night comes and we can delve as deeply as possible into these topics and if you want to participate, join us here and "Ponte las Pilas" with @oneray
Our first episode of "How to do cryptography" is already on the air and we want to invite you to listen to our program in Spanish from
SPOTIFY
PODCAST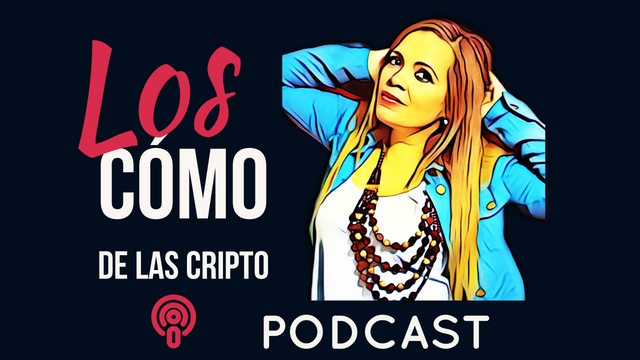 IMAGE COURTESY OF @bitcoinroute.
The hows of Crypto with @bitcoinroute

This is a post originally written in Spanish by @bitcoinroute.
Did you know that @enginewitty and @untersatz run a healing campaign. To participate you can use the #spreadlovenotwar tag to gain more visibility by the group of curators of the @thealliance family.

Click here to vote for Enginewitty as a witness


Do you want to be part of this family?
JOIN US HERE


A hug from a Venezuelan in Chile.
All photos are my property unless otherwise indicated

Banner animado creado por @zord189
JOIN US HERE


The personal signature was created by @zord189.
If you want to get one, do not hesitate to contact him.


Everyone is welcome to this community
JOIN US HERE

You can also join our discord to hang out and participate more with the community.
Join the GEMS discord