SHIVOM || Healthcare, Genomic And Blockchain Technology. Merged.

Prelude
In this technological era, the use of the blockchain is one of the crucial tools to compiling the data all over the globe. Starting from a simple to complex data can be shared with everyone.
Along with that, the use of the genomic in the medical world can also improve the quality of healthcare service. Genomic medicine can enhance the understanding and treatment of as many as 7,000 rare diseases, alongside cancers, complex and long-term diseases. Thus, with the merge of those two revolutionary technologies, the healthcare service is ready to improve health and well-being across the globe.
What Is Shivom Project?
Shivom
project is the next evolutionary step in this development, bringing genome and blockchain technologies together to create a revolutionary medical genomics ecosystem that will open up healthcare opportunities for all.
Shivom offers the first integrated solution for patients and genome data donors where everybody will be able to have their genome sequenced and securely stored. The stored data then can be auditable, authenticated by mass collaboration and powered by collective interest, guided by trust and transparency and all the transactions are secure among all parties.
This ecosystem will provide an open web-marketplace for other providers such as pharmaceuticals, research organizations, governments, patient-support groups and insurance companies to add their apps and services, alongside genomic data analytics and personalized medicine.

Why We Should Choose Shivom?
To ensure the data is owned by the data donors themselves, Shivom platform uses blockchain technology to create a disruptive genomics ecosystem. It also ensures a transparent and secure path for the interested organization who willing in using the data.
Genome data donors own their data and access rights
Donors gain rewards for sharing their genomic data on the blockchain by selling access rights directly to third party institutions such as pharmaceutical companies
Pharmaceutical companies use the Shivom platform to refine drug
development
Shivom users have full and fine-grained control of who can access the data even after a third party institution has had access to it
Patients get personalized health, well-being, and lifestyle information
A dynamic ecosystem is created and continuously refined in which the community can identify and remove potential health roadblocks before they become serious
How The Project Works?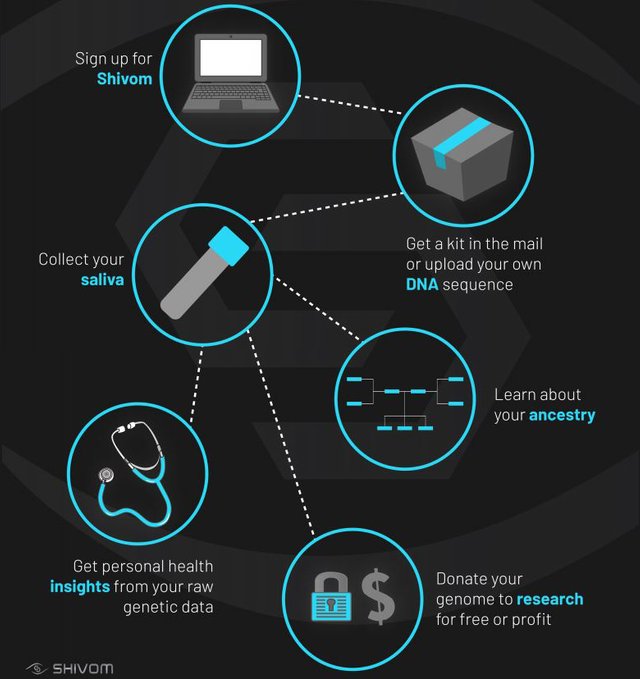 Will My Data Be Safe?
Yes, your genomic data will always be yours. The blockchain is used to keep it safe. If you want to share it, a unique cryptographic key generator is used to generate a pair of keys used by an asymmetric key algorithm, so your public key is encrypted.
Only the holder of the paired private key can access the data after you give consent. You can always choose who sees your data and it always benefit you.
OMX Token
The OmiX token is a key component that enables buying, trading, incentivizing and other services. The token is the fuel of the Shivom ecosystem, as well as part of the governance of the system.
Total Token Supply = 3,000,000,000 OMX
Total tokens for crowd sale = 990,000,000 OMX
Softcap = 15,000,000 USD (reached)
Hardcap = 35,000,000 USD
1 ETH = 7,000 OMX
Token Allocation

Project Roadmap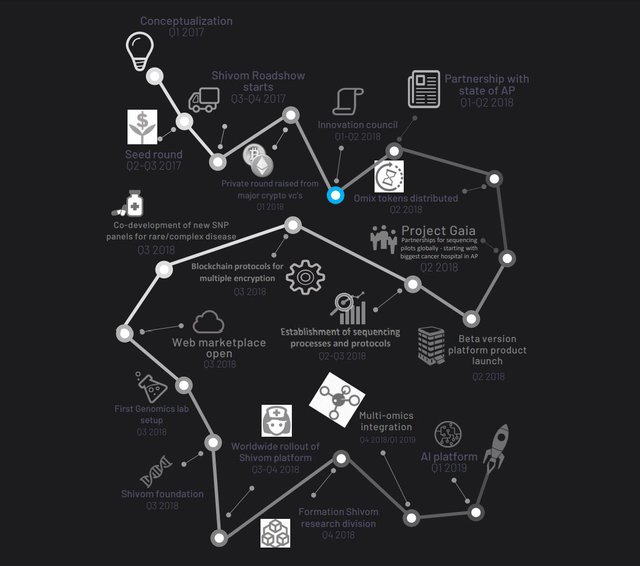 Meet The Team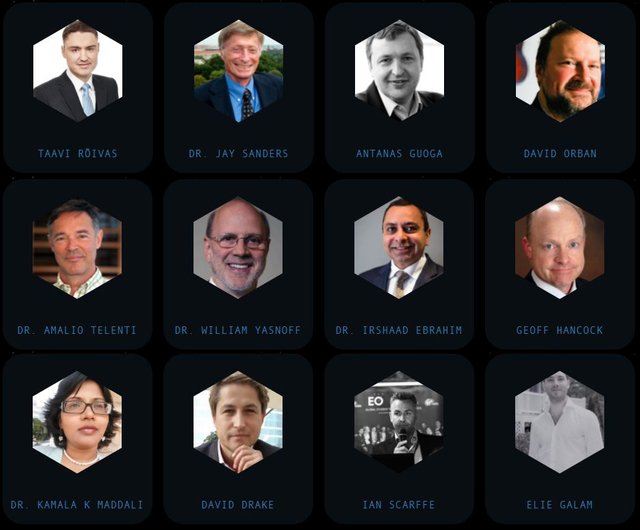 Useful Links
Website = https://shivom.io/
Facebook = https://www.facebook.com/ProjectShivom
Twitter = https://twitter.com/projectshivom
Telegram = https://t.me/projshivom
Bitcointalk ANN thread = https://bitcointalk.org/index.php?topic=3204563.0
How to buy the tokens = https://medium.com/@projectshivom/tokensale-shivom-io-dbbd0a0874fc
Author
Bitcointalk profile = icol333
Facebook = https://www.facebook.com/icol33
Twitter = https://twitter.com/icol33
Telegram = https://t.me/icol333
ETH Address = 0xb6Af5B5f3D9deaE646d3e473De993dfafa80060c