Geo Dog - Geocaching Adventures
So are starting to make a habit out of geocaching while hiking. We also discovered that if you bring your dog geocaching that you can check them in as a Geo dog! A whole family now I can get involved which is pretty funny.
As you can see from this picture our dog was so excited to be walking around in wet snow in 20° weather. She's a good sport and puts up with us and ultimately she loves going for walks.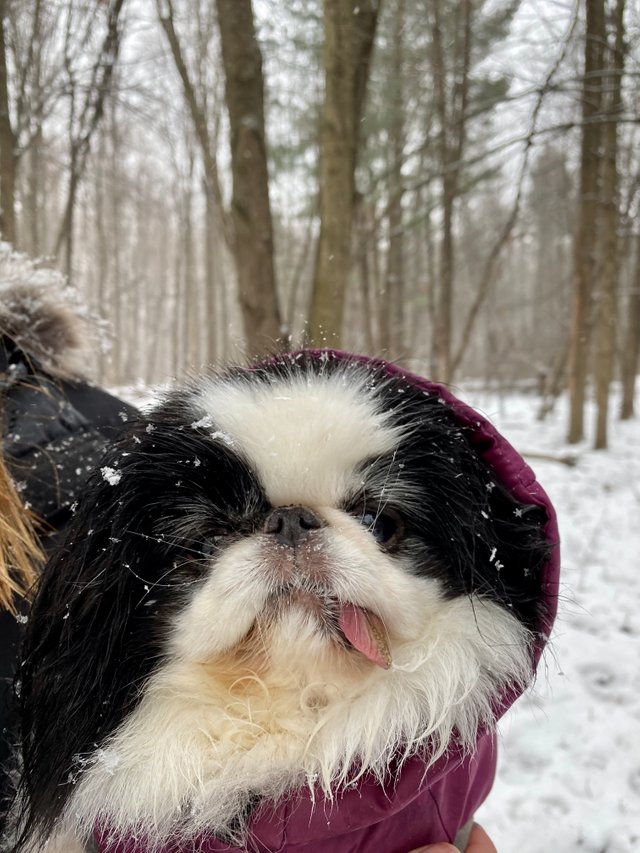 We walked for about half a mile before finding our first geocache. It was pretty funny because the name the cash was gnome in a hole and when we arrived we found this custom-made house front that was crafted out of wood. Inside was a little gnome along with some other little trinkets. I'm always so impressed by people's creativity and willingness to go the extra mile.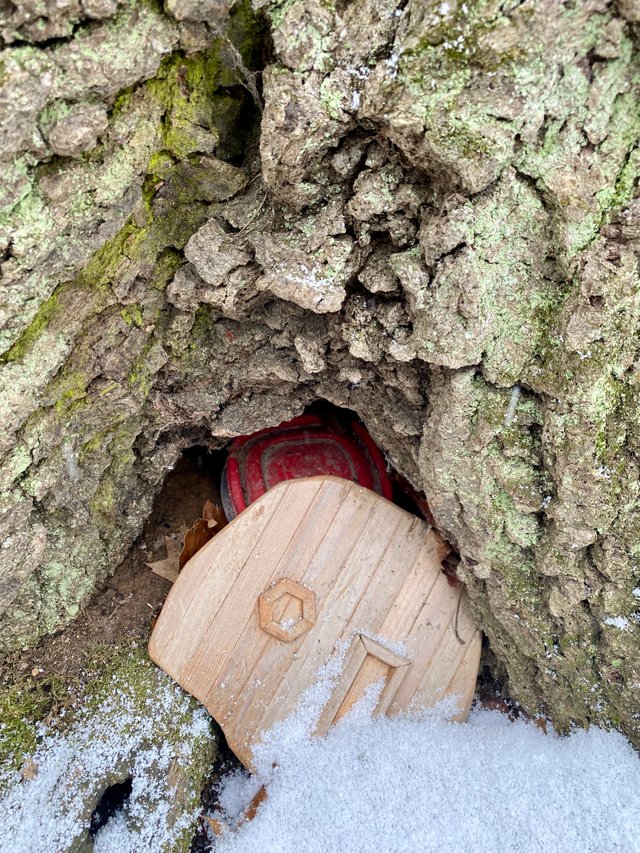 Second cache What about a mile and a half and into our journey. It took a while to find this one as you can see it was pretty well hidden. Someone had taken a peanut butter jar and wrapped it in camouflage duct tape and talked it into a fallen tree. I got to give it to the it was a good hiding spot.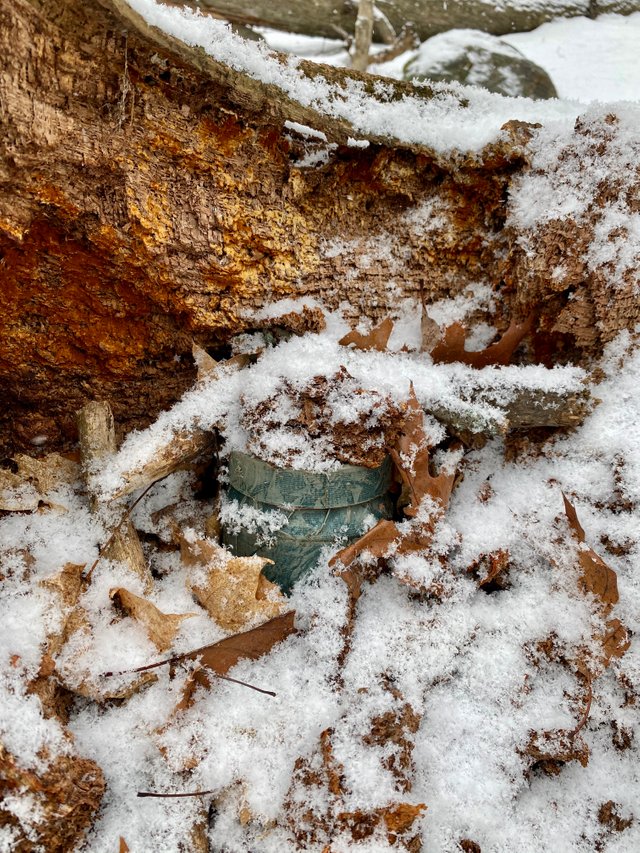 The dryer was filled with some small items in the notebook to log when we found it. I ended up taking a bottle opener which had a trackable tag attached to it. These trackable tags are used to record where this item is been and where is going. The bottle opener had almost 4000 miles traveled. They had just come from Montana and I will to a new location.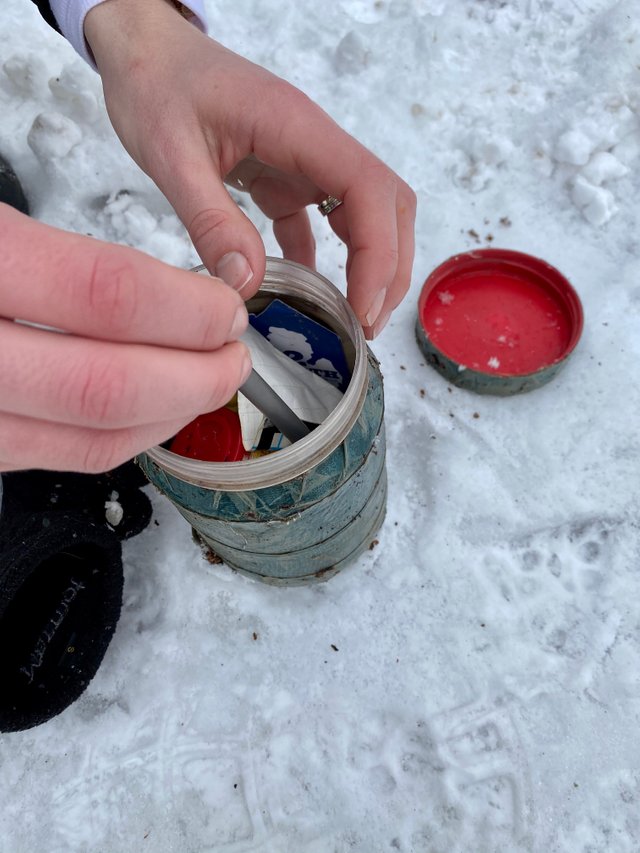 We are really becoming addicted with Geocaching. We've taken a couple group of friends with us and I've got them hooked as well. It's a great way to enjoy the great outdoors, get some exercise and find some cool items.