The winner is......

Hey Steemit,
As you probobly know i did a giveaway a couple of days ago for 0.2 steem. The contest rules were simple and concise.
Comment your favorite crypto logo
And guessing by the title you probobly know that i picked a winner today! i used the random comment picker tool for steemit to pick the winner! You can view it here- http://pick.esteem.ws
Now for the random comment drawing! the winner is....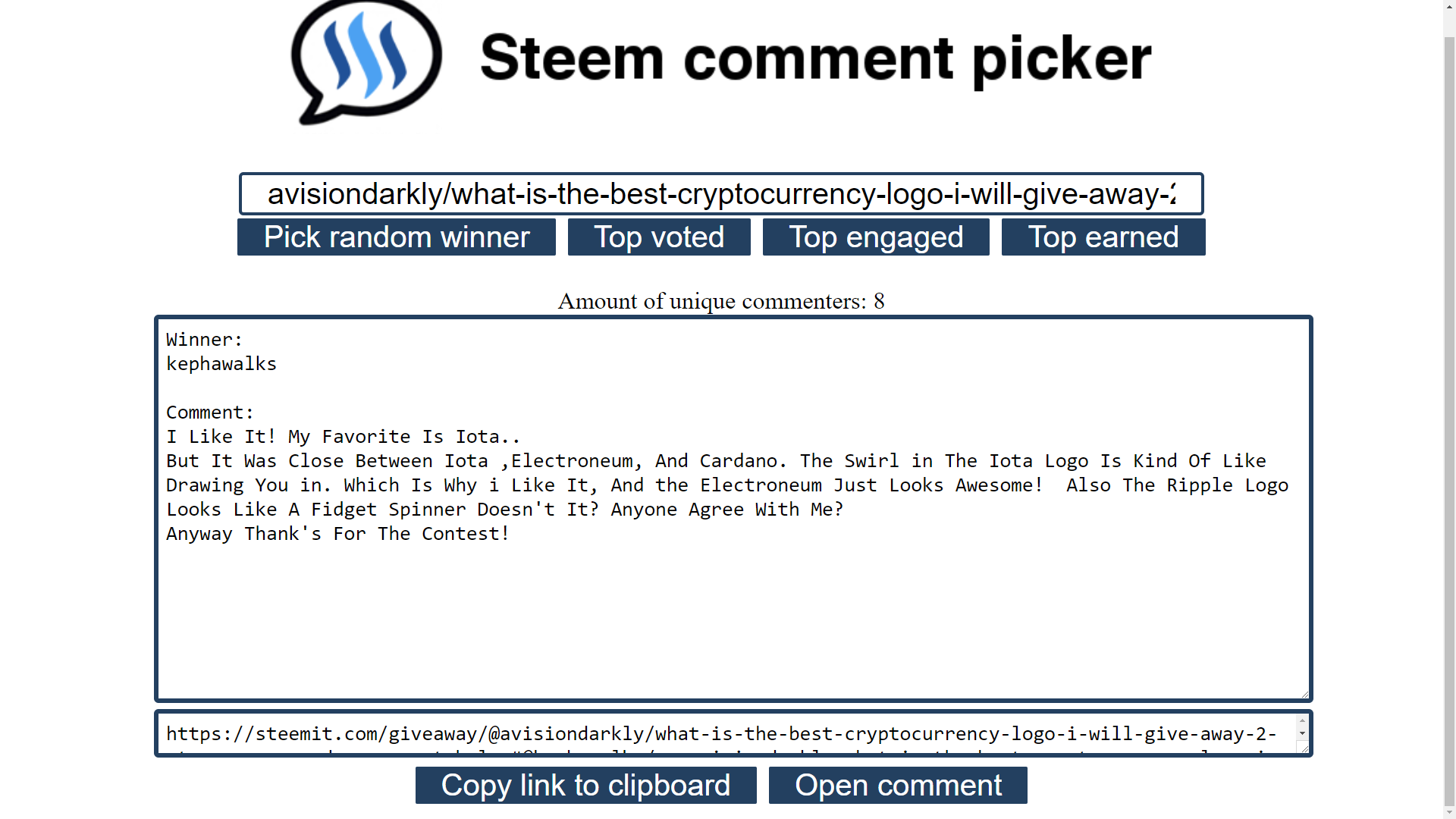 @kephawalks! @kephawalks Thank-you for participating in my giveaway As well as the rest of the contestants and i will send you the steem right after I finish this post!
From the list given @kephawalks favorite logo was iots's. He Said
"I Like It! My Favorite Is Iota..
But It Was Close Between Iota ,Electroneum, And Cardano. The Swirl in The Iota Logo Is Kind Of Like Drawing You in. Which Is Why i Like It, And the Electroneum Just Looks Awesome! Also The Ripple Logo Looks Like A Fidget Spinner Doesn't It? Anyone Agree With Me?
Anyway Thank's For The Contest!"
My personal favorite is electronium...
Thank-you to all the participants in this giveaway! Feel free to leave a comment, Upvote, And follow me as I try to post every day!