Custom Steemit Icon With YOUR Username • GIVEAWAY • Round 1 • 🦐 Plankton, You're First... (Under 1Mvest)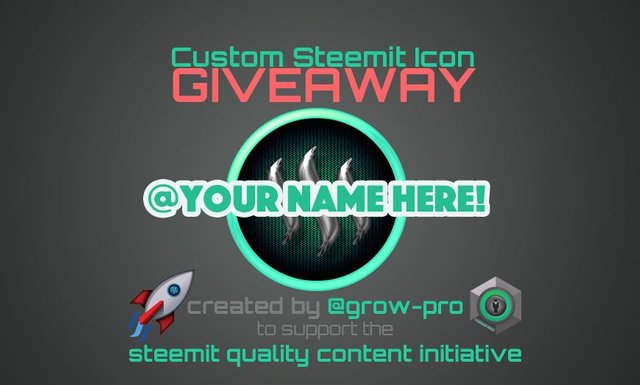 It's time for the first round of a number of creative giveaways that I have in store for 2018. I'm keeping it simple and sweet, so we'll see how this goes! As a member of several great communities & projects on Steemit, including PAL Network/MSP, Qurator, Steemit Quality Content Initiative, and a proud new member & partner of Steemit Freelancer's Guild, not to mention SMART MEDIA POCKETS TEAM I'd like to do something random to help make a few smiles. There is so much happening right now and no better time to connect than now!

AS A THANK YOU TO MY FOLLOWERS, I AM DOING 3 ROUNDS


Plankton 🦐 = 0 to 1M VESTS
Minnow 🐟 = 1 to 10M VESTS
Dolphins & Whales 🐬& 🐳 = 10M VESTS +


SIMPLE RULES ARE EASY TO FOLLOW
PLEASE CHECK YOUR MVEST TO QUALIFY YOURSELF - I WANT THIS FIRST ROUND TO HELP MY PLANKTON (New-to-Steemit) FRIENDS
PLEASE USE https://steemd.com TO IDENTIFY YOUR VEST LEVEL IF YOU ARE UNSURE
https://steemd.com/@grow-pro
copy this link above, REPLACE @grow-pro WITH YOUR USERNAME
Try to know which round you should be 'playing' in because I likely won't take much time to verify - I am creating these icons manually, so please be patient and I will get them out as fast as possible! I want to reward my readers and followers, but also want to reach out to new plankton, minnows, dolphins and whales to share some love!



ROUND 1 • 50 plankton 🦐 will receive icons (ACTIVE)
ROUND 2 • 40 minnows 🐟 will receive icons
ROUND 3 • 10 dolphins & whales🐬🐳 will receive icons


NOTE: This assumes there is enough interest/demand to fill each round. Should round 3 not fill up, the remainder will go to those in a previous round that did not receive an icon.


I'm even going to give my plankton friends a few options that won't be in the following rounds!
THIS ROUND THE FIRST 50 COMMENTORS WILL RECEIVE AN ICON • PLEASE IDENTIFY WHETHER YOU QUALIFY FOR THIS ROUND TO ENSURE YOU ARE NOT TAKING AWAY FROM ANOTHER WHO IS. THANK YOU!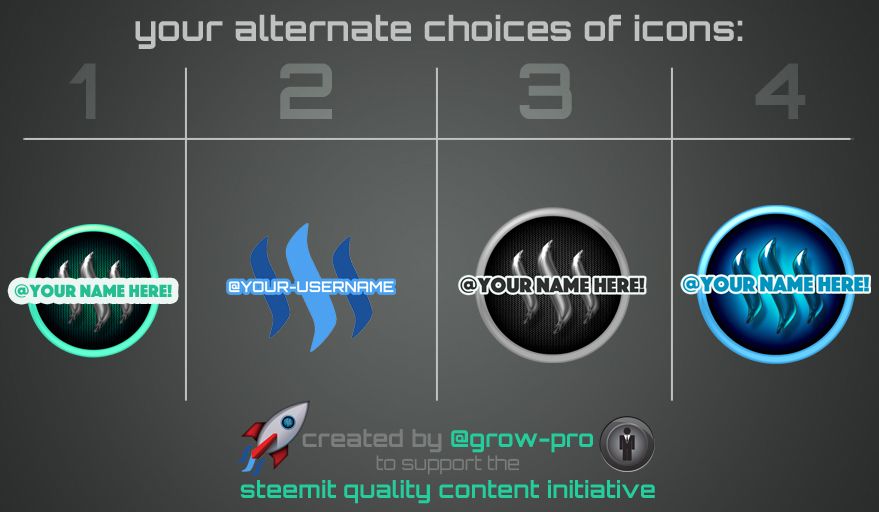 IF YOU HAVE UNDER 1M VESTS:
COMMENT BELOW WITH YOUR CHOICE OF ICON (#1 - #4) AND I WILL REPLY WITH YOUR ICON
If you do not specify, one will be provided at my discretion
The icon will be yours to use as you wish and you may right-click it to SAVE. Icons will be transparent PNG graphics / like a virtual sticker that you may apply to your own photos or media as you'd like.

No upvote is required and you don't have to follow me to participate. If you like what I'm doing you may support this #giveaway with an UPVOTE and/or RESTEEM.

The minnows of today are the whales of tomorrow...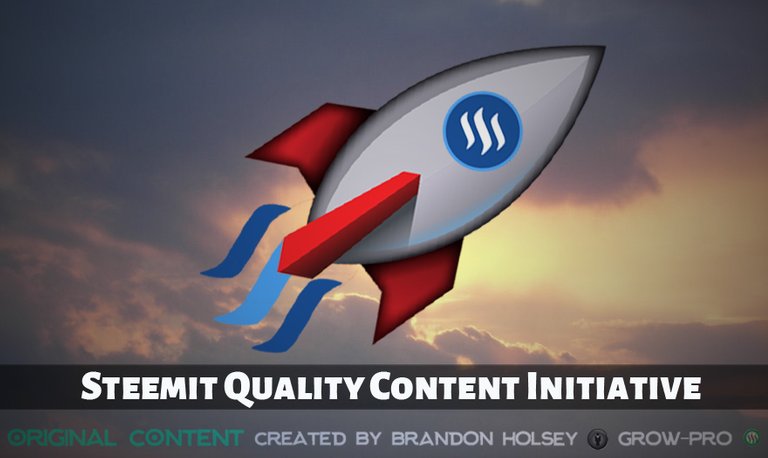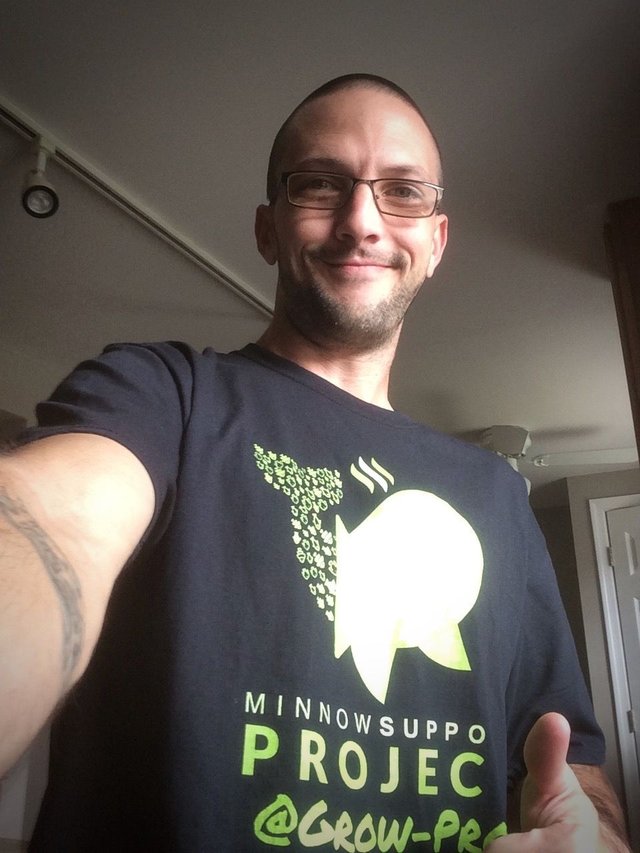 @grow-pro is a proud member & supporter of PAL / MSP & QURATOR, STEEMGIGS, STEEMIT FREELANCER'S GUILD, STEEM-QCI, SMART MEDIA POCKETS, LIBERTY PROFESSIONALS