Chelsea vs Barcelona: Free SBD giveaway, predict the score
Chelsea vs Barcelona is one of the most anticipated matches in Champions League this season. They are playing each other after 5 years. These 2 teams have played with each other for 12 times in which Chelsea won 4, drew 5 and lost 3 to Barcelona. Both teams scored 18 goals each during these meetings. They played each other at 2008/2009 in which Barcelona defeated Chelsea and won the Champions League Trophy. Also, in 2011/12, Chelsea defeated Barcelona in the semifinal and went all the way to win the Champions League. You will be amazed if I mention a fact that Messi has never scored against the Chelsea.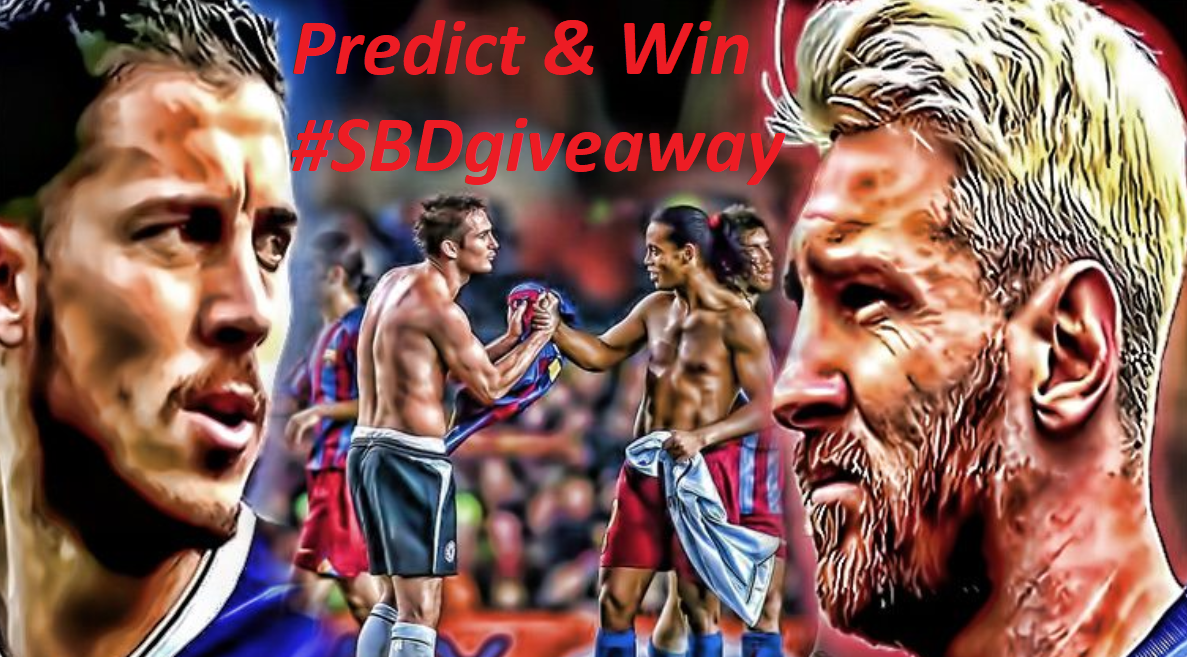 Predict the final score between Chelsea and Barcelona in 1st Leg of Round of 16 and 1st scorer of the match for tie-breaker
Prediction is closed 1 hour before the kick off
One Winner takes all SBD earned during the payout
If more than 1 winner, the SBD earned will be divided equally among all the winners
Winners will be announced and paid on 25/02/18
Comments that don't follow rules will be disqualified.
Rules:
1.Upvote the post and follow me.
2.Resteem the post so that more people will know and winning pot will be bigger
3.Comment in following Format:
Chelsea 1 : 1 Barcelona, Messi
Good luck to you all