CATURDAY NIGHT FEVER ~ CryptoKitty Poetry Challenge ~ 5 Fancy Cats as Prizes!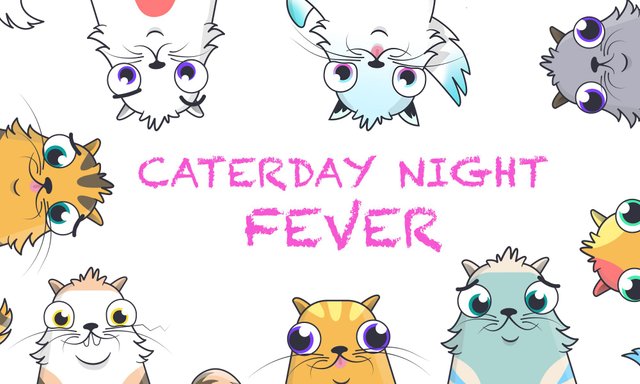 Welcome to CATURDAY NIGHT FEVER! A series of Kitty Giveaways. Wait, what's going on? Well, I have too many CryptoKitties, so I'm giving a bunch of them away to fellow Steemians. I saw that @berniesanders was giving away a fancy cat yesterday... and thought... just 1? This is the season of giving! Cats make for purrrrfect holiday presents. Let's up the ante :P
5 FREE FANCY CATS
---
Get ya free Duck Cat here! These feline phenoms rate anywhere from Brisk to Poddling to Slow. A mix of Generation 7 - 8's (because I'm a classy catman, no gen. 20's etc.) These high quality hairballs are hard to come by and are a bit pricier than the typical Crypto Kitty.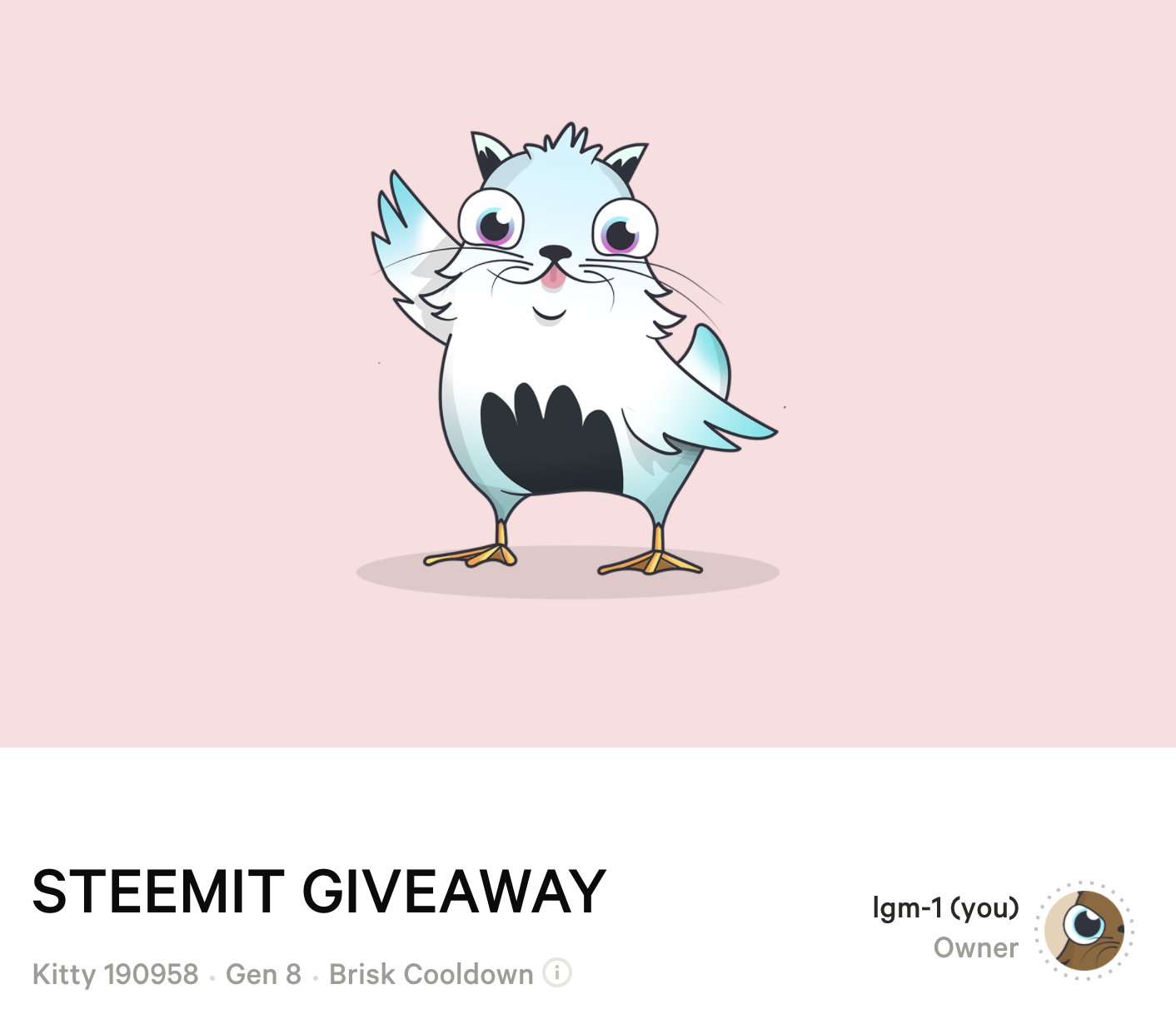 How to play?
---
Crypto Kitty Poetry. To woo a Duck Cat first you must profess your intentions in the form of a poem. Poems can be any length, on any topic (so long as it's about these CATS).
Upvote this post
Write a CryptoKitty-inspired poem in the comments below
3 highest upvoted comments will receive a free Fancy Cat
2 additional poems will be selected by myself (regardless of upvote popularity)
---
Timeframe: Let the Cat Poetry Competition begin! Window closes tomorrow - Sunday, 11:59am EST. Claiming your cat: I'll reach out to the winners via comments requesting their wallet address. All 5 fancy cats will be distributed on Sunday.
---

Thanks for playing CATURDAY NIGHT FEVER! Enjoy your new Kitties :P
---
@lgm-1