CryptoKitty Poetry Challenge ~ Winner Announcement [5 Free Duck Cats]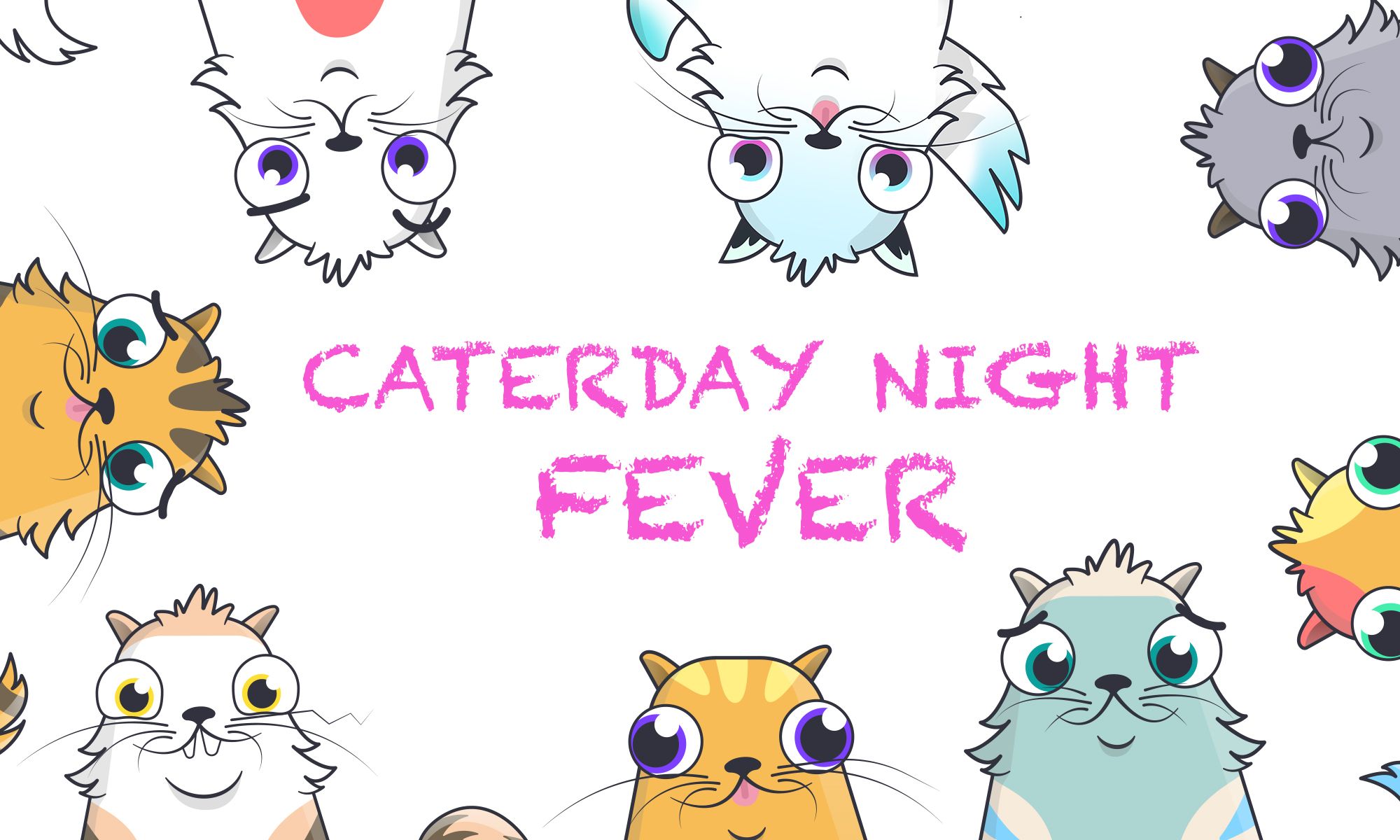 Welcome to CATURDAY NIGHT FEVER! A series of Kitty Giveaways. Wait, what's going on? Well, I have too many CryptoKitties, so I'm giving a bunch of them away to fellow Steemians. I saw that @berniesanders was giving away a fancy cat yesterday... and thought... just 1? This is the season of giving! Cats make for purrrrfect holiday presents. Let's up the ante :P
5 FREE DUCK CATS!
---
Check out the Duck Cat Winners below! Winners, please comment in this post with your CryptoKitty address to receive your Fancy Cat :) thanks for playing the CryptoKitty Poetry Challenge! Your new Fancy Cats will arrive shortly...
Winning Haiku by @guiltyparties
https://www.cryptokitties.co/kitty/190958
Cyber cat army
Cost a bloody ETH fortune
Must recoup costs now
---
---
---
Winning Poem by @dbzfan4awhile
https://www.cryptokitties.co/kitty/182057
Fancy and Free
Fear me o wind,
You are nature's harbinger of cold wintry days ahead,
The peaceful nights amid
The howling chill of nature's desperate voice treads
Lightly down the unforgiving path...
Long-lasting it's voice flows free a flimsy dance
That flits a bit in quiet wrath,
The turning pirouette possibly it's last Summer chance.
Then the Duck Cat prances in,
Hips subtly swinging and tail flicking and wiggling...
Playful eyes twinkle and spin
As the cold breeze tickles again against her belly, giggling,
Singing a love song to the fanciest Cat,
Hoping for their souls to match pace and breed
A lifetime of "I Love Yous" and idle chit-chat...
The Duck Cat laughs her tinkling laugh at each good deed...
For you see, my sweet reader friends,
The Duck Cat made the wind grow loving and warm,
And here the tail flicks and the tale ends
As the wind now shows the Summer warmth and charm.
---
---
---
Winning Poem by @kubbyelizabeth
https://www.cryptokitties.co/kitty/179442
Oh crypto kitty,
What a pity to miss a pretty kitty.
Kitty duck, bring me much luck. Some say they suck, but I dare say Kitty duck I love ya.
Cha-cha with me kitty duck. I love ya. Don't freeze on me, dance with me, and delete all the unbeliever bee's.
Cha-cha with me kitty duck. Our dance will win me a caturday night fever! Fever achiever, named her kitty, bubby kubby.
Will she find a hubby?
Not without a duck kitty, chuck! So, wish me luck, pick my deluxe, please give my comment an ups!
---
---
---
Winning Poem by @miraimage
https://www.cryptokitties.co/kitty/177992
Once upon a time in a land far away
There was a duck and a kitty that wanted to play
Their friendship quickly evolved to much more
Life without each other became such a bore
Everyone said their love wasn't right
So, they decided to run away into the night
To a cabin they found by a large oak tree
They knew here that their love could be free
And after a night filled with beautiful love
A gift was created from God above
This tiny little bundle half mom and half dad
Was perfect union of love they had
---
---
---
Winning Poem by @steemkitties
https://www.cryptokitties.co/kitty/164580
You have so many Kitties you're giving some away! 🐈
If I could earn 1 it would just make my day.
When I first heard about these Kitties I jumped right in
but the learning was steep, and I tried with no win.
Try after try of " this Kitty's been sold "
and failed transactions left me with less Gold.
Paying with ETH was new to me you see
if you don't get the Kitty you still pay the fee.
Hours and hours of finding no glee
then a Poker friend said, " man I'll send 1 for free! "
So started my journey of Kitties with me
maybe I can slip a couple under the tree?
You're giving a Fancy Kitty, A DuCat with wings
until CryptoKitties who heard of such things?
Steemster's are Great people they give for no reason
except for the fact were in Holiday Season 🎄
Merry Christmas Everybody 🎅
---
---
---
Thanks for Playing!

Thanks for playing CATURDAY NIGHT FEVER! Enjoy your new Kitties :P
---
@lgm-1