Anyone know how much the dollar has been devalued?
Starting with the smallest...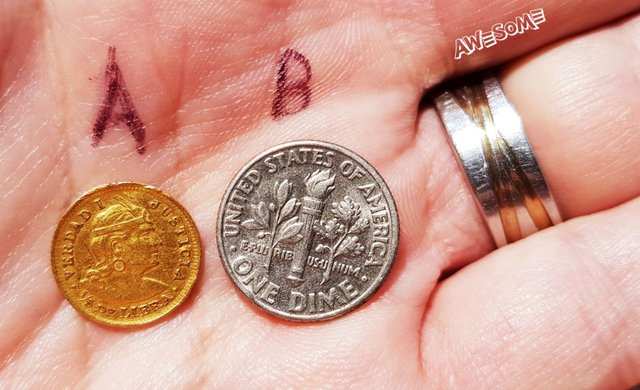 This beat up contact lens of a coin is 1.5 gr. fine gold.
Hardly and intro post. Anyway Meet my hand.
Coin A can be purchased using 591 of coin B.
It does not matter whose face is stamped on it, what country it is from, if it is in good condition or scratched up and bent. A drop of acid authenticates this money.
Ten of coin A would pay the rent for a modest apartment.
Food for thought when you look at your bank balance.
Cheers.