Featured: 2009 South African Kruggerand
The first of my picks for November
The Krugerrand is known worldwide. Most will pay considerably more than the listed price for one of these, some of them go for hundreds more than the going rate. I paid $100 more than the listed gold price for this one. Gold was at $1200 when I bought it and I paid $1300.
If it were sealed, certified and never touched by human hands, it could fetch up to $1600 even with gold going for $1200.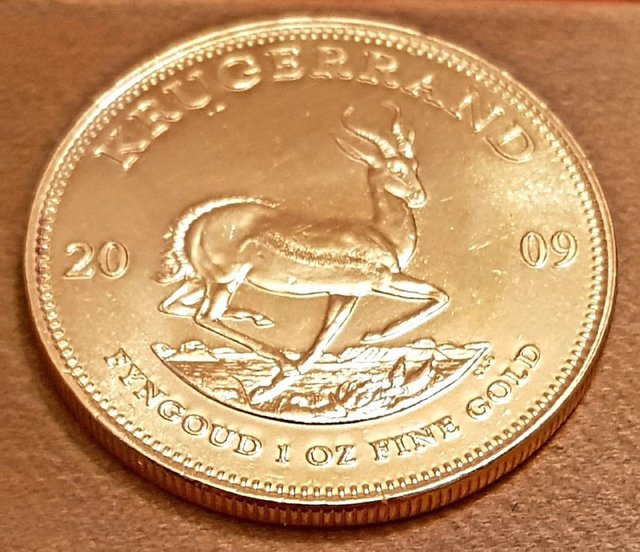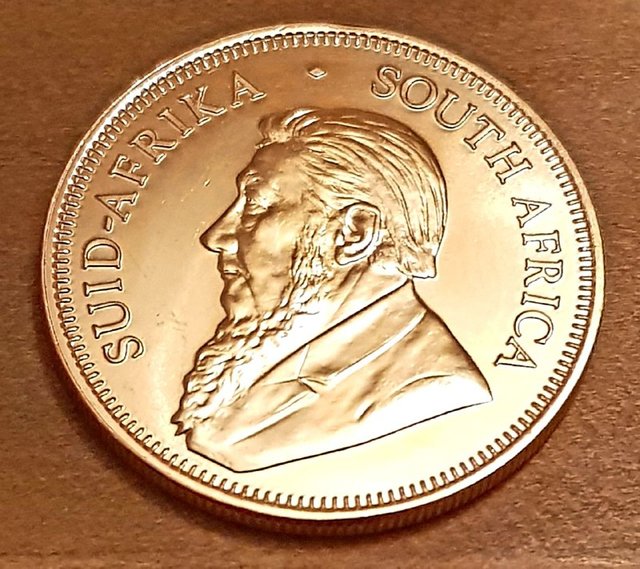 ---
The heads side is a profile of of Paul Kruger - tails side features a springbok antelope.
Weight 33.93 g
Diameter 32.7 mm
Thickness 2.85 mm
Shape Round
Over 50 million ounces of gold have been minted into Krugerrands, not all of them in one ounce coins, since 1967. Part of the attraction is that they were illegal to import due to sanctions in the late 20th century.
I thank you for stopping by. Next post will be something of quite pure 24k Gold .9999 (99.99% pure) I don't buy much pure gold. You will have to wait and see.
Stay with anything metal- better than just plain paper.
Cheers