Gold, Silver Prices Sharply Down Amid Bearish Outside Markets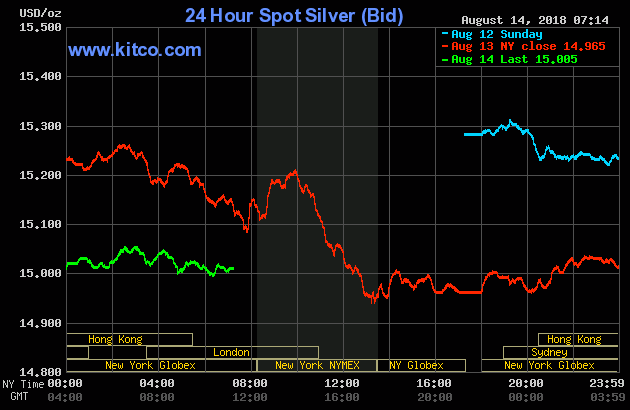 Frustrating for the gold and silver market bulls is the fact their metals are getting no benefit from safe-haven demand amid the keener uncertainty in the world marketplace.
Good article on a sad subject to me. I've been a bull on gold and silver for longer then I care to admit, and this latest price action is discouraging to say the least. Silver at $15 again makes me want to throw in the towel on this investment idea. I used to buy silver on all the dips, not anymore, crypto might have taken the last bit of life from these metals. Young people may never preserve wealth in these historical forms of money. These 'low' prices (or lower) may be the new normal. Sad!
Read the full story here...
http://www.kitco.com/news/2018-08-13/Gold-Silver-Prices-Sharply-Down-Amid-Bearish-Outside-Markets.html