DIGITAL GOLD: A STABLECOIN BACKED BY 100% PURE Gold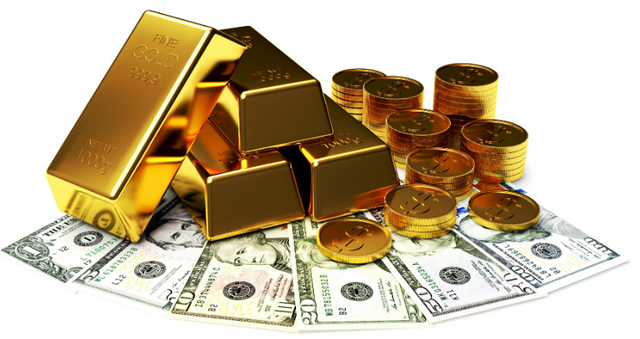 Among all digital currencies and specifically cryptocurrencies, bitcoin has been the number one preferred cryptocurrency, but at present times people are gradually drifting away from bitcoin to stablecoins such as USD tether due to the high price fluctuations on the cryptocurrency market. Thankfully through the ethereum blockchain network, GOLD tokens which are tokens based on ERC20 and guaranteed to have a purity of 99.9% of real gold, have been created. With the ratio of 1 Token = 1 Gram of pure gold. Each token of GOLD Token is simply a representation of real gold in a warehouse. Digital Gold Tokens have been created and used to store, buy, sell or transfer gold holdings. It is very easy for anyone to trade Gold tokens on their official website; https://gold.storage/
Gold has always been a reliable asset to protect investment funds from inflation. Digital Gold is a good intermediary between physical gold and cryptocurrencies.

Digital Gold Tokens provides an excellent opportunity for investors who are looking for simple means to buy gold and stablecoins. The value of GOLD token is pegged to the price of gold and the Digital Gold platform allows users to buy stakes in gold digitally without any stress. Owning a GOLD token is just like having physical gold since each token is tied to gold to protect the value of the token. Purchasing GOLD token only takes some few minutes and that makes DIGITAL GOLD one of the easiest platform to buy stakes in real gold.
THE STABILITY OF GOLD TOKEN
The GOLD token is truly what one needs if you want a stable value for your crypto holdings. All coins will have the same value since each GOLD token is pegged to gold stored in a secure storage or vault. High volatility is less likely to affect the price of GOLD tokens because the price depends on the spot price of gold in the gold market. Long-term gold price stability guarantees GOLD token as a great alternative to USD or EUR-based stablecoin.


BENEFITS OF DIGITAL GOLD TOKEN
Digital token provides a rare opportunity to own real gold while staying online. All GOLD tokens are represented by real gold that are stored in a secured vault. This can easily be audited and verified online. The tokens are created on the ethereum blockchain network that is an ERC20 and the supply of Gold tokens in circulation will always match the amount of gold stored in the Bullion warehouse.
When it comes to liquidity, digital Gold has been created with high liquidity with constant sales on the market. Digital Gold holders can easily sell or exchange tokens on the official marketplace of the website; https://gold.storage/
Similar blockchain-based platforms always have a fee for each transaction executed. This is not the case with Digital Gold as there are no fees charged for transactions. Large transactions and small transactions all comes with no fees charged on transactions.
When it comes to security, the platform is highly secured as all gold assets stored in the vault are also insured. All transfers are very transparent and can easily be verified on the ethereum network thanks to the decentralized structure of blockchain technology. Purchasing, selling and storing Digital Gold only requires the wallet address of customers.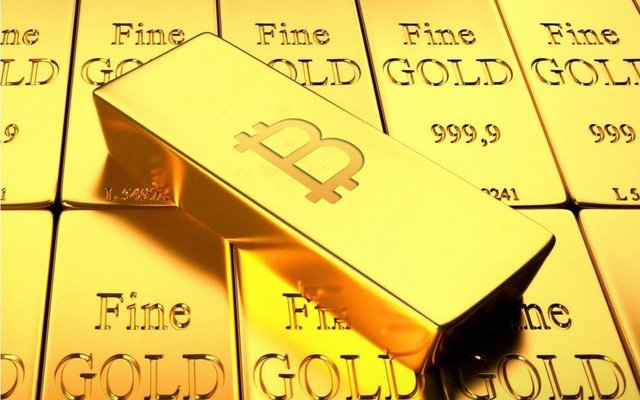 CONCLUSION
With all the benefits that DIGITAL GOLD offers its customers, imagine the unique opportunity of staying anonymous while making transactions involving gold. This is the rare opportunity that DIGITAL GOLD offers all customers.
GET MORE INFORMATION FROM THE LINKS BELOW:
Website : https://gold.storage
Whitepaper : https://gold.storage/wp.pdf
BTT ANN: https://bitcointalk.org/index.php?topic=5161544
Telegram : https://t.me/digitalgoldcoin
Twitter : https://twitter.com/gold_erc20
Medium: https://medium.com/@digitalgoldcoin
Reddit: https://www.reddit.com/r/golderc20
PROOF OF AUTHORSHIP
Bitcointalk profile : https://bitcointalk.org/index.php?action=profile;u=2522304