DIGITAL GOLD: A STABLECOIN THAT IS BACKED BY REAL GOLD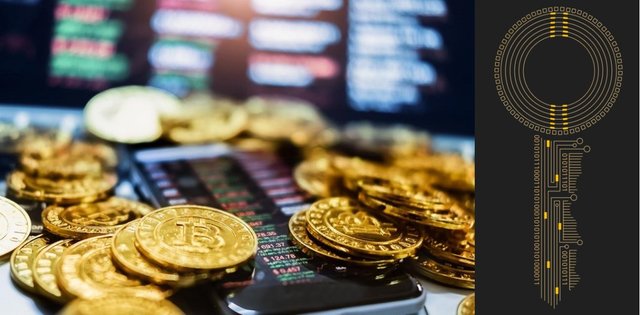 In the last few years, modern technology and essentially blockchain technology has caused many revolution in the digital world. There have been many intelligent ideas that have been built on blockchain to contribute immensely to the livelihood of humankind across the globe. The whole technological revolution is still ongoing and more interesting projects are coming up each and every day. Amazingly, many individuals are becoming interested in blockchain technology as cryptocurrencies are becoming popular. For instance, many attempts have been designed to digitize physical gold but the initiators were not successful. Although many of such attempts were made before the introduction of Bitcoin and blockchain technology. At the moment, many activities have really changed and things are really getting better as many people are becoming more interested in innovations that are built on blockchain. Bitcoin has really contributed a lot to increase the interest of most people in blockchain technology across the globe. DIGITAL Gold is an innovative Stablecoin that seeks to digitize gold through blockchain technology. This project has come at a time where even well-established brands are seeking to bring their own native cryptocurrency.
DIGITAL GOLD PROJECT
The basic idea of Digital Goldcoin looks realistic and easily feasible. As a matter of principle, any token or coin that is issued on the platform is estimated to real gold that is 1 gram of gold is exactly 1 coin. The gram of gold is well secured and can easily be exchanged with other coin holders. Consequently, the cost of a coin will always rise with the gold rate at any point in time. By any means if the digital money ends up mainstream usage, the price of a coin will also increase in value.
For a long time now, blockchain technology have been used mainly to manage digital money exchanges. Bitcoin's prospects and its popularity as the world's most important digital asset online has convinced many people to believe in the power of digital assets. This has made people to invest in online assets without having many doubts at the end of the day, again it has also created many potential outcomes, as a number of people are getting better understanding of blockchain. This would definitely help promote online businesses in the world. At the moment, many corporate bodies including public and private companies, schools, NGOs, health facilities and new companies are getting more interested in blockchain.
Thus, Digital Goldcoin project would go beyond a virtual venture, intended to overcome any challenge that would hinder the implementation of the mission behind this project. Under this project, GOLD would be considered as a Stablecoin that can be used for various forms of transactions. That is whenever a user or customer of the platform buys GOLD, the respective measure of the digital coin would be in proportion to physical gold bullion that is stored away in secured vault stockpiling. The commercial center for making purchases is fully computerized, the number of trades are not limited and all orders are also initiated immediately without any undisclosed charges or manual endorsements. The DIGITAL GOLD commercial center can be accessed from the official website on https://gold.storage/market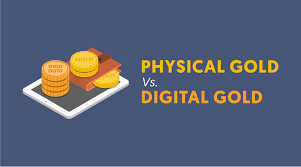 WHAT MAKES THE GOLD TOKEN SPECIAL?
A user can own physical gold and stay anonymous. It is not compulsory or a requirement to disclose your private identity as it is done when a person buys physical gold at a bank or vault.
Users can store an incentive in a resource that is physical or real gold that has shown a reputation of more than thousands of years. Gold has shown a great deal of power against the high instability on the market.
Users of the platform will have free access to the exchanges. Anyone can make as much exchanges in GOLD for free of charge. The only charge is a little percentage that is charged almost every day just as there are charges on putting physical gold in a vault.
There are also no limits to purchases and deals. The platform allows users to buy and perform clearance of a large measure of tokens on the site.
There is a high fluidity of transactions. Token holders can always buy or sell tokens at the site or perform other related trades.
There is also a chance or opportunity for buy-back. All tokens that are claimed can be bought back at a gold spot price.


The main motivation behind the Digital Gold innovation, is to create an Ethereum-based, ERC-20 token which can be used by clients to purchase, sell, exchange or store graded gold. All the above activities can be done successfully while keeping the anonymity of clients. It is important to appreciate that the ERC-20 GOLD token is backed by physical gold which is placed in the organization's safe vault. Since liquidity is ensured, the token can simply be classified as a Stablecoin.
Gold bullion has been secured at BullionStar and readily available for review on BullionStar's authentic site.
CONCLUSION
DIGITAL GOLD has come at a time where blockchain technology needs realistic projects to promote digital assets and more especially cryptocurrencies to the world. I believe this is an amazing project to ensure blockchain technology gets mass adoption across the globe.
FOR MORE DETAILS, VISIT THE FOLLOWING RELATED LINKS;
Website : https://gold.storage/
Whitepaper : https://gold.storage/wp.pdf
Facebook : https://www.facebook.com/golderc20
Twitter : https://twitter.com/gold_erc20
Telegram : https://t.me/digitalgoldcoin
Medium : https://medium.com/@digitalgoldcoin
Ann Thread : https://bitcointalk.org/index.php?topic=5161544
PROOF OF AUTHORSHIP
Bitcointalk profile : https://bitcointalk.org/index.php?action=profile;u=2522304