Goldenhour: Peaceful Sunset in a small town
Hello Steemit friends and family, it's another Sunday again! While you prepare for the new week ahead and Monday's Hustle, let me share my golden hour photography shot to help brighten your week.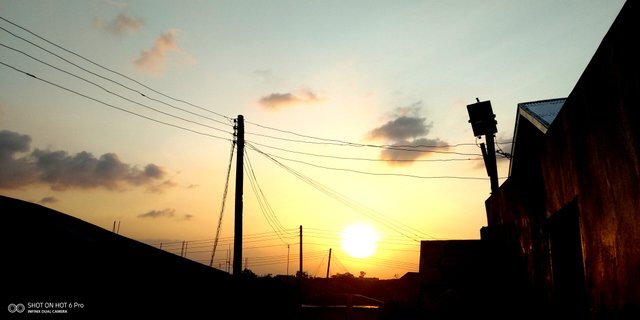 Peaceful Sunset at the end of the day
I've been feeling very tired and stressed out today after the service this morning, maybe because I slept late last night doing the laundry. I was so unsure about any goldenhour photos today because the clouds look as if it was going to rain ☔. But while returning home after fellowship we had this evening( 6:25pm) to be precise, I saw this peaceful sunset as I walked through the entrance of the street.. It was very peaceful. I brought out my phone and took a shot! calm and gentle moments like this helps someone like me prepare for the busy week ahead!
This is my entry for this week goldenhour photography! Have a nice week ahead everyone!

Thanks for visiting my blog!



@victordaniels