Golden Hour Photography - Sunset on Hollywood Blvd
This is one of my favorite photos I've taken living in my Hollywood neighborhood. I was walking to meet friends for dinner and this view just struck me and I had to stop for a photo. Some days I take where I live for granted, but many days I'll find something that fascinates or surprises me. I take plenty of photos that never make it here or other platforms, but I'm always trying to find something new in my neighborhood!
Thanks to @juliank and @photocontests for creating and curating #goldenhourphotography!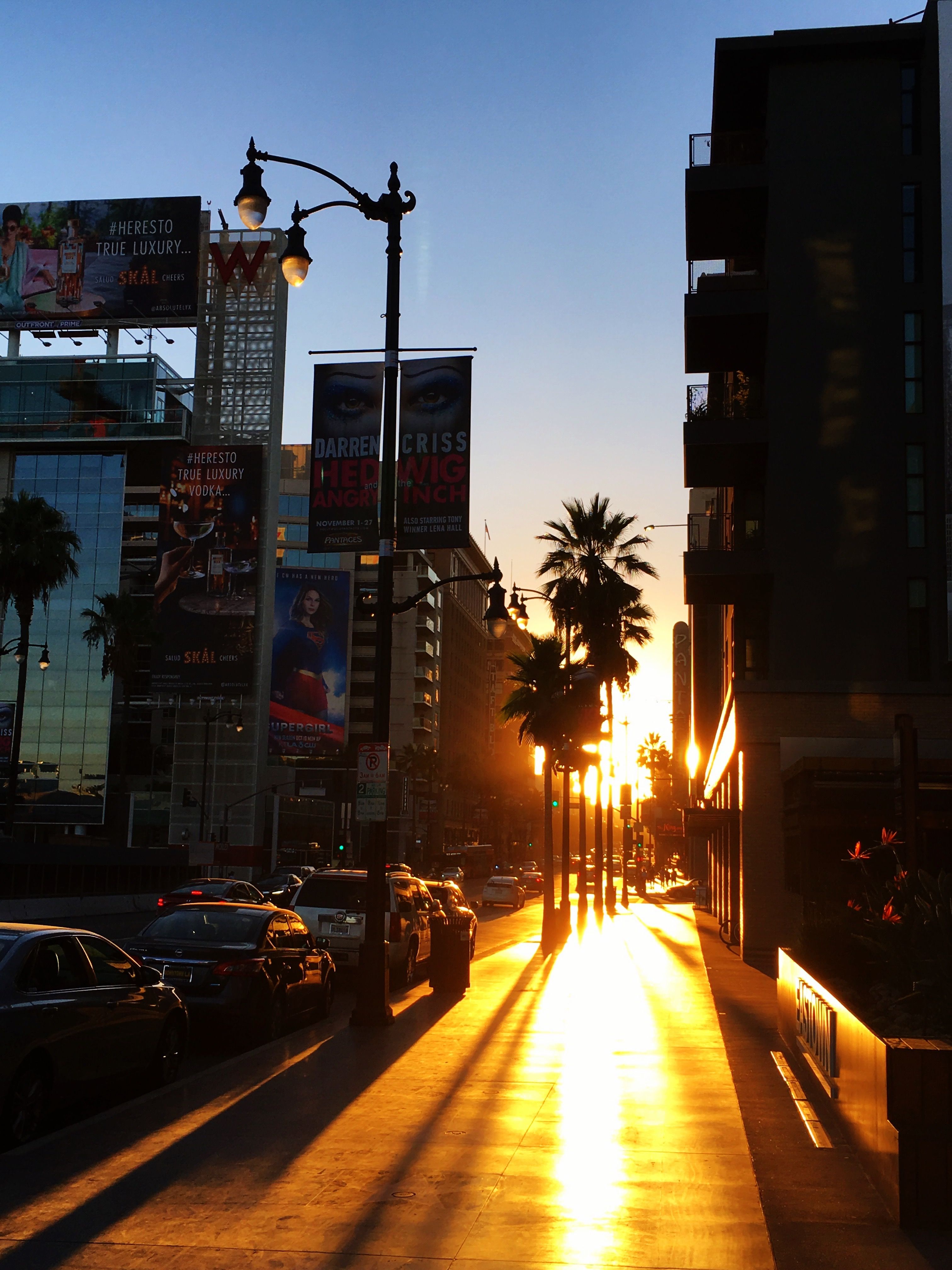 !steemitworldmap 34.0928 lat -118.3287 long Hollywood California d3scr