The story of one Mom ...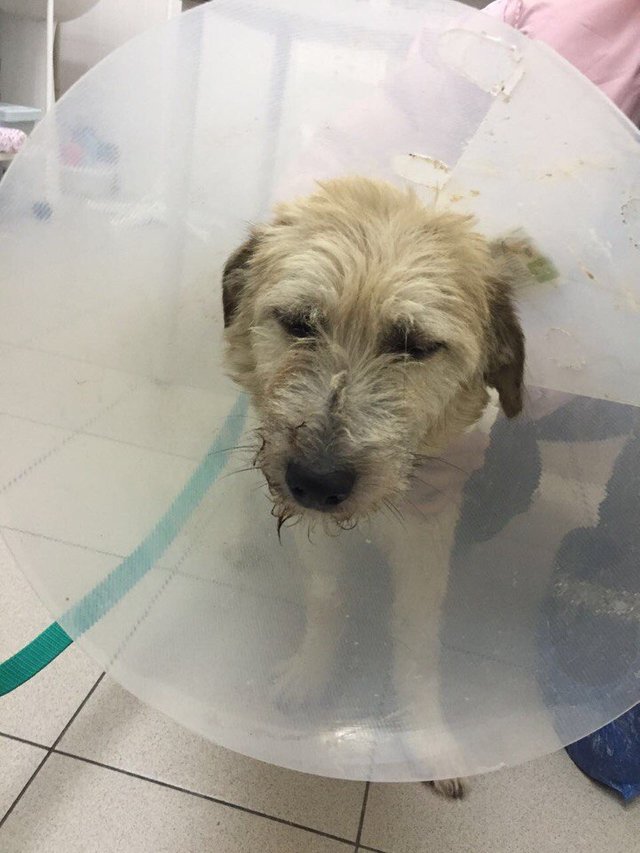 Chapter 3. January 25, 2017
 Not so long ago we wrote about my mother with two puppies, which she managed to save from Cherepanovo. She desperately guarded her puppies from people who were fiercely trying to get rid of a small family. Two kids still had no luck, we did not manage to save them. The remaining two kids found their home thanks to all of you, they are attached.
But there remained Mamma Businka, who was afraid of every rustle, she sneezed endlessly, cleared her throat with green snuffles. Why, you ask?
Because she has a hole in the sky !!!!! How??!
She was SHOCK in the open mouth! Point blank!
Bead survived three operations for "sewing" the sky. Unfortunately, such operations are very jewelry and complex. Often, because of food ingress, the seams diverge, and so it happened.
We immediately took Businka to the Vetlekar clinic for surgery. The bead was placed on a titanium plate and the probe was taken out for feeding.
At the moment, the state of Busi is satisfactory. Very much thinner.
  Funds raised by this post are allocated to the program of   stray animals neutering, organized by "Help the elderly dogs" community   and Golos-Zoo-Fund.