REMEMBER THIS...
"No more lonely nights - and words about how bad I am.
No longer growling in the stomach from hunger...
No more scorching sun and drinkers without a drop of water
No complaints from the neighbors about what I pay...
No more "Shut up, bitch!!!", "Stay down, you bastard!!!" or "Get out of here, you bum!!!",
No hatred, just calm...
Only those who are still blind can think that euthanasia is a blessing.
This is not so. Otherwise, what are those who are not destined to live?
My last day of life was the best that I had.
Someone pressed me to her breast... And I saw that this was a very sad woman.
I licked her face and she hugged me and cried.
I wagged his tail for joy, and then I closed my eyes and died..."
The killing of millions of homeless animals in shelters - is a complete contradiction to the moral principles of modern society of the 21st century. Society has no more right to ignore the fact that animals are – sentient beings, and they feel it too. They feel fear, panic, loneliness, Yes, a whole range of feelings and emotions and, thus, are entitled to protection and to life.
Stop. Sterilize their animals.
Take an animal from the street or from a shelter is the only way. If everyone, instead of buy a pet, take away from the street or from a shelter at least one – the number of homeless animals will be reduced significantly!
It was once believed that no soul in black, it was thought that no soul of a woman... through the centuries this soul hardly found. Similarly, any time can find and recognize the existence of souls in animals - what do we do, then we, the Russians, the, as we say, a moral and spiritual nation in the world? Let's remember what was happening on our streets and in shelters? Or will shamefully wince, remembering the past, as the Germans remember about the concentration camps?
JUST REMEMBER THIS...
Center Preferential Sterilization Novosibirsk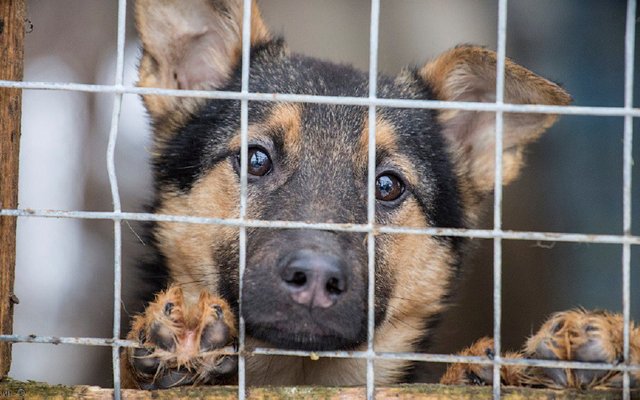 Funds raised by this post are allocated to the program of   stray animals neutering, organized by "Help the elderly dogs" community   and Golos-Zoo-Fund.