Ask and you shall receive!
Don't you just love it when you put something out there and the universe answers your call? Recently that has happened to me twice :) and it is the best feeling.
Whether you believe that it is a God or higher power, the return of good karma or simply a coincidence, it is still a win!
Last week I went to a bingo event an organization I am part of and volunteer with was hosting. I had actually helped to solicit the prizes for the event from local businesses in our community and was super excited. One of the prizes was a $100 gift certificate to a very talented local baker who makes custom cakes.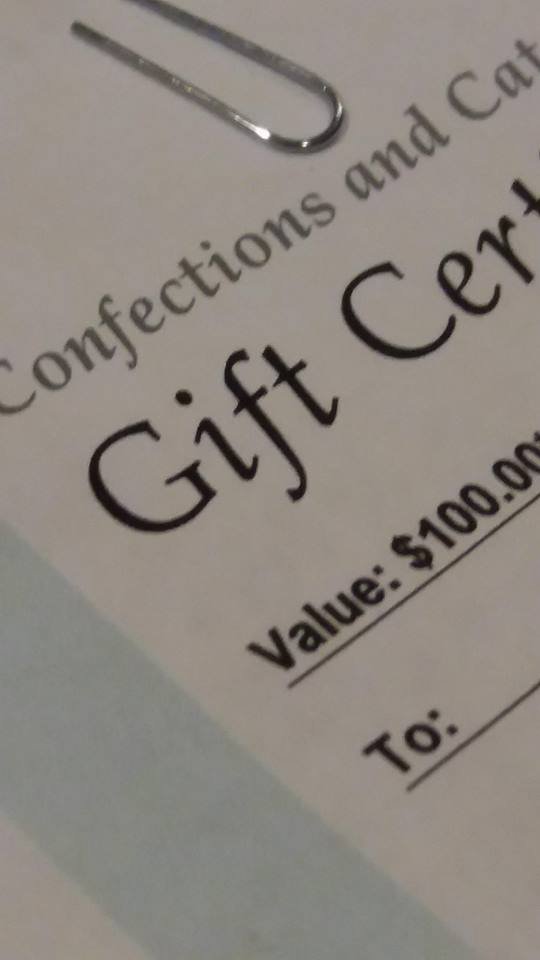 Every year on my birthday, my Mum would make me an amazing birthday cake. Each year was a different theme; one year it was a Barbie with a fun cake skirt, one year she made me a chocolate hedgehog with Cadburys Chocolate Buttons for spines when I was older one year I requested a Carrot Cake. Every year she made a cake which was delicious yet beautiful. We would wake up and have birthday cake for breakfast! Now, my husband doesn't particularly like cake (which I find so strange) and every year on my birthday he says cake is so unnecessary. This year I am having a special birthday as I turn 30 and I was a bit sad that I wouldn't get a cake unless I made it myself.
So when A donated the gift certificate I really really really wanted to win it. I thought about how awesome it would be to have her make my cake and all the fun themes I could order. In reality, if I hadn't have won I wouldn't have been able to justify to myself spending so much money on a cake, even though it would be so special. The night came, and we played the first 2 games and I won the third. The prize for the game I won was a LimeLight makeup gift bag. It was a lovely prize with lip glosses and a special powder in. I was really happy as I came with nothing and I had won something I had never tried before.
When the game came to play for the cake certificate I was excited, but I had already won so knew the odds were probably low.
THEN I WON!
It was such a rush when she called my last number. I told the caller that I would give my first prize back so that more people had the chance to win, after all the cake was what I really really wanted and had daydreamed about for a little bit of every day when I was doing chores like washing up or folding the laundry!
At first I was like wait I should use it for my daughter's birthday, then I stopped myself. I rarely get to treat myself and M will be 3. She would probably even prefer a cake that I made myself. So I messaged the lady, expressed my delight and gratitude at her generous gift and asked her to make me a special cake! I feel like a child again for sure. Watch this space as although she asked for some inspiration, I asked her to surprise me :)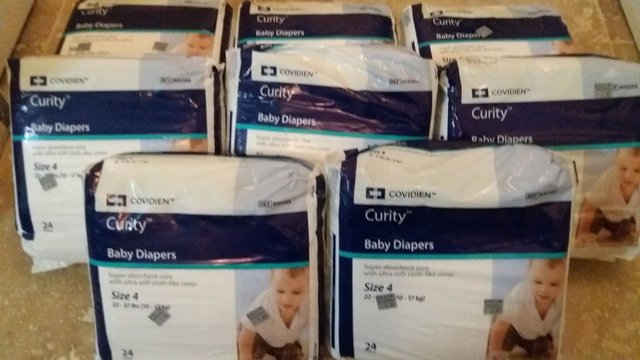 Today I was saying to my husband that we needed diapers, usually I find an amazing deal and stock up but we are down to our last pack and they are on my shopping list! We went to the local Goodwill Outlet to do a little thrifting competition (which you will read about in the not too distant future!) and sitting there were 8 packs of size 4 diapers.
THE EXACT SIZE WE NEEDED.
They were new and sealed and we are lucky that our kids seem to be fine with all brands of diapers. So we picked them up. In the Goodwill Outlet your purchases are priced by weight. It turns out each packet is 1lb 10oz so we paid around $1.45 a packet, which is an awesome stock up price.
Tonight when I go to bed I am going to say a prayer of gratitude. I'm not entirely sure how I believe it all works out, but I have always believed that everything happens for a reason and I do try to put a little good out into the universe whenever I can.