A goood morning everyone
I have to admit it has been a while since I woke up on a Saturday without my head feeling like some dwarfs opened a hammer factory in it.
While my friends are complaining about their hangovers I had a pretty good start into my day.
I did not make it to the BJJ session today but I went for a short run, swim and sauna in the facilities of my appartment complex.
I have posted this picture before but I assure you the pool and Sauna still looks the same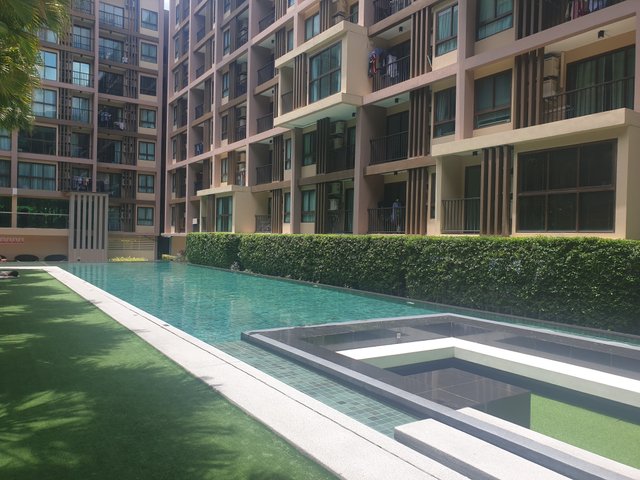 The run was either long or fast but more to conquer the inner bitch and the rest came easy afterwards.

I listened to a podcast the other day...and they interviewed the guy who runs Steemleo. He mentioned that it is important that you use the frontend of the tribe you want to support the most. You can of course use all the tags you want but for the ads and the burning of the tokens which comes with it, the traffic seems to be important.
I did not know that before and maybe someone else either, so now you know.