🏆 #GooglyPrize 👀 This Week's Winners - Issue No. 65 👀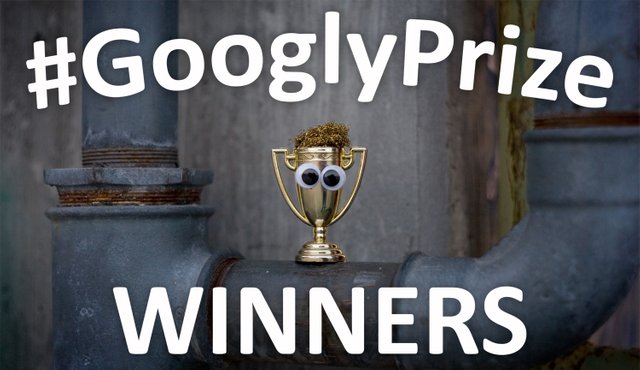 A Sunday Afternoon Delight,
served with the most excellent of #GooglyEyes.
Since HF20 dropped, canceled delegations have a cooldown of 5 instead of 7 days. So, since Issue 61 all the previous week's winners' delegations remain active for 2 additional days after the newest winners have been selected.
It was really just a question of time until I'd screw up with this additional complication. I missed cancelling the old delegations in time and now we find ourselves a day late with picking the newest winners today. Oh well, all the previous winners got to enjoy their delegations a day longer, so let's look at the bright side of things with that ;)
And that means, last week's winners get to keep their delegations until 3pm Tuesday afternoon (UTC), at least unless I mess up again, then they'll keep it a little while longer... I should really start setting up something automated for this?!
But you didn't care about all that, or did you?
Let's get on with it and celebrate:
---
The Prize Pool:
carried over from last week
4.466 SBD and 4.784 STEEM in liquid funds
and an available delegation of 243.978 SP
all liquid SBD have been converted into 5.718 STEEM
plus
100% of all rewards on last week's winner announcement:
11.540 SBD and 14.428 SP
that's 11.540 SBD and 10.502 STEEM in the cash-pool:
60% will be given out today, 40% will be carried over into next week!
1st - 30%; 2nd - 20%; 3rd - 10%;
and
258.406 SP will be delegated to the winners!
 
Need more details and numbers about the Prize-Pool? There's a whole spreadheet for you!
---
As always, friends and family on the Planet Googly discord selected their favourite #GooglyEyes posts of the week to pick the newest winners for today.
qualifying posts were submitted by:
@bucipuci, @julieabbi2, @bashadow, @sparkesy43,
@brittandjosie, @elfenlicht and @marblely
today's guest judges were:
@bucipuci, @davor27, @dexterdev, @hazel420
@hopehuggs, @krystle, @okkiedot and @sparkesy43
disclaimer: guest judges were not allowed to vote for their own entries!
drumroll please...
🥁 HERE ARE THE WINNERS: 🥁
🥉 Today's 3rd winner is: 🥉
@elfenlicht with
"next try :)"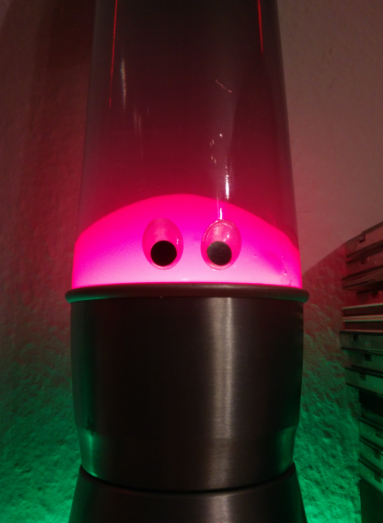 Heh, good you tried again @elfenlicht :D Three guest judges loved meeting this radiant googly eyed melting friend of yours and that gets you a 3rd prize this week! Congratulations!
🥈 The 2nd winner is: 🥈
@sparkesy43 with
"Benny the Bench"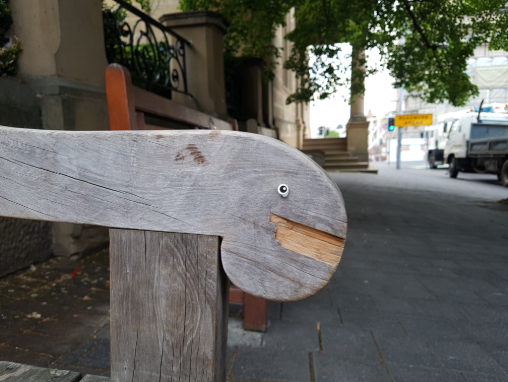 Excellent #eyebombing in this urban encounter by @sparkesy43. Those Lego eyes have a nice look to them I really have to say that. And 4 guest judges agree with me, that's a solid 2nd rank for Benny. Kudos.
🥇 And Our Grand Winner is: 🥇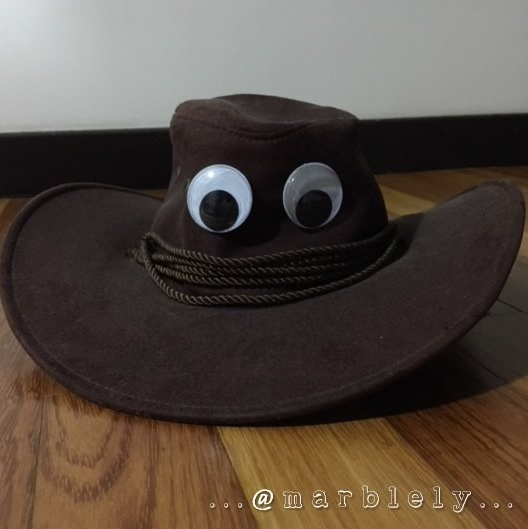 Last, but surely not least, au-contraire, our Grand Winner is this charming fellow with his perfectly smooth, suede body and strong lips of strings, proudly presented by @marblely! Five guest judges helped you land the top spot, let's say it again: YEE-HAH!
aaaaand
another drumroll, please
🥁 this week's Googly-Delegation-Winners are: 🥁
you'll receive a delegationf of 129.203, 77.521 and 51.681SP for 9 days.
None of our winners is obscenely rich or self-voting in excessive manner, so all of them qualify for their share of this week's delegation pool. We're doing the usual 50/30/20 split today.
---
prizes are being awarded every 7-8 days
No-Conditions Policy:
No mandatory resteems, upvotes or follows are required!
just:
- get some #GooglyEyes -
- stick them onto something -
- take some pictures -
- make a post with the tag #googlyeyes -
- post original content and don't spam -
- this is a creative contest and not a lottery -
- show us something special and post with passion -
More Winners Every Week!
The prize-pool for the next issue already contains:
liquid funds of 4.200 STEEM and 4.616 SBD
and delegations of 252.998 SP
plus
100% of all rewards on THIS POST!
Want to learn more about this contest? Read:
A brief History, some Updates and a few Tips for Winning
Have more questions or just want to hang out? Join:
Planet Googly on Discord
---
bonus image: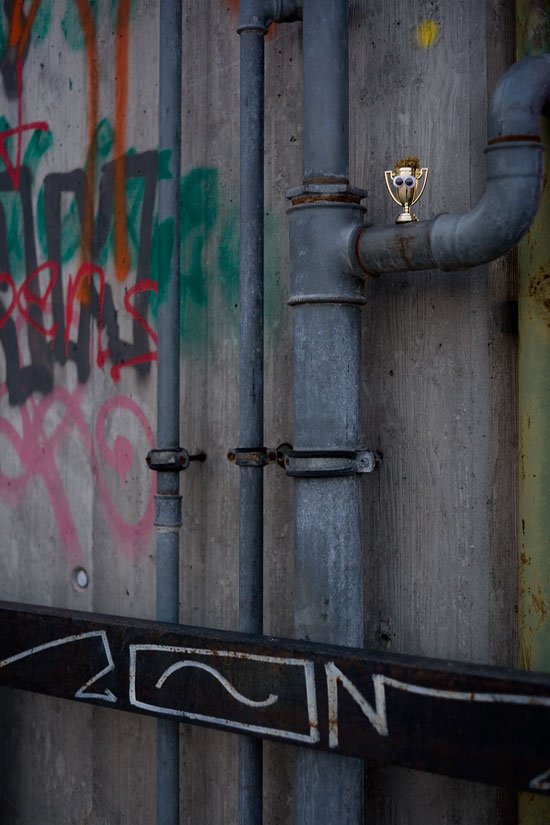 more than just a pipe-dream
the original image is also all out of focus, I hope you won't notice in the low-res version here ;)
---
My special appreciation goes to our googly patrons:
@krystle, @ausbitbank, @reggaemuffin and @drakos!
They are bootsrapping this contest with their ongoing support!
@ausbitbank, @reggaemuffin & @drakos are also running as witnesses,
show them some love by giving them your approval!
More shoutouts go to @pharesim, @perepilichnyy, @blockbrothers, @abigail-dantes, @contestkings, @ew-and-patterns, @kamikaze, @okkiedot, @thecryptodrive, @kaerpediem, @lighteye, @dosdudes, @flugschwein, @insaneworks, @o07, @ddschteinn, @marty-art, @jasonbu, @mistakili, @yehey, @literaturkritik, @steemseph, @zneeke, @bashadow, @steemchoose, @erniegreenhill, @bucipuci, @legato, @shasta, @marblely, @niko3d, @apsu, @robofox, @improv, @montiamore, @bubbleburst, @julieabbi2, @sparkesy43, @glitterbooster, @passion-fruit, @fortune-master, @xplosive, @hazel420, @wstanley226, @hadley4, @lukasmining, @eforucom, @thomasgift, @upgoat, @soundworks, @ikarus56, @elfenlicht, @mademarin, @ori.bvcbooks, @gladiuspa, @linkerstinker, @resheep, @funlands, @precisesound, @eccles, @jazmin112000, @arsadulislam, @upcroak, @nurah, @badham, @kingnosa, @dodrorth, @thefunfactory, @funanime, @funbox, @dmonia, @funnyfun, @goldrym, @someonefun, @qeoddrir, @funkyfun, @themuffinman, @iedot, @zedpal, @jesusj1, @changeangels, @pastinaca, @anthive and @gogalomidze for upvoting last week's post and thereby funding this award!!
---
everything is better with #GooglyEyes
Your upvote on this post is funding next week's prize!