Focus on what goes viral!
What is the tipping-point factor of the social platform you're using, to possibly make your posts go viral too?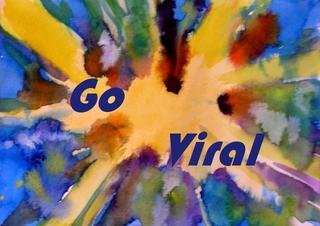 Take into consideration:
Each social platform has a different tipping-point according to its agenda objective. For example: 
Steemit:
People usually join Steemit to earn bucks and build capital. They see it as their opportunity to break into the new cryptocurrency technology era. 
So it isn't so surprising the posts that trend ($150-300) are usually those which teach others about how to use blockchain technology. (And soon there be interest in hashgraph technology). 
The posts that earn the highest values generally use tags/keywords such as: cryptocurrency, bitcoin, swapsteem, mindset, steemchat, travel, Facebook, website, homesteading, dec, 420, etc
What I find interesting, is most authors of those posts have a high reputations. And people hopefully follow them in order to get up-votes. 
Conclusion:  
The tipping point is basically based on people's high-powered money-reputation!  
There is a huge difference between selective trending tags and who is using them! 
It seems you must know all about investment strategies and jargon, to write what is likely to trend on Steemit. 
It's not about trend rated (most used) tags, to get noticed, it's more about posting topics that get the most up-votes. 
And writing sensible intelligent stuff, things people really want to know about.  
And Facebook:
Basic conclusion: The tipping point relies on your `virus' connecting with the huge population gathered and inter-related there. And the mostly dramatic stuff that goes viral. 
And Twitter:
Basic conclusion: The tipping-point also relies on your world-wide reputation. The latest news, how many actually follow you and the popularity of the hashtag topic used. 
There are many social platforms:
So go and investigate what each of them is doing and who has the most popular news credibility. Then decide which one suits your topic theme or talents. 
Know your topic and where it will fit in. Where your topic will be most enjoyed and possibly go viral there. 
What type of people will gather there and how you will relate to them and their main interests. 
Do you understand complex technical jargon and able to relate to what's been talked about? 
If you have lots of followers there is more chance of people sharing your good news. Generally those following you are inclined to understand your jargon and appreciate your topics. 
Get involved with the main trending topic agendas, where you can, to get noticed. 
That means getting to know `The Picking Order'. That is: get to know who is who. What their agenda and reputation is. And who you can trust to befriend you. 
The more friends and followers (high population) you have the more chance of your posts going viral and trending. 
Key to your success:
So it's important to have a good reputation yourself. Post blogs of high interest and quality. 
And focus on what people need and desire most. In to-days world you must know what's the in-thing and then give it to them in spaces! 
PS:  I love to get people thinking deeply about things. 
Go back now and check up on the TRENDING high-valued Steemit posts: 
I would like to hear what you think personally about what the topics have in common? 
And what you think makes them receive such high up-votes in the $100-$350 range?