Home day 44 The Jim Kwik Routine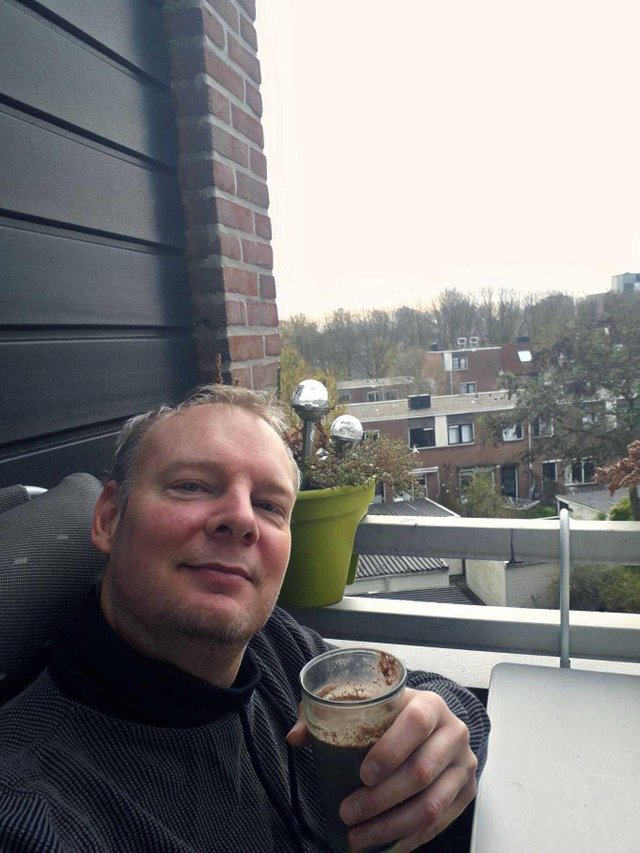 Goodmorning its saturday today Welcome to my great adventure while I'm having a few months sabatical. This time I'm talking about my new way of living.
Waking up
I wokeup at 8Am I automatically written up my dreams, well of course of what I remember of it. I wont go fullout of what I'm dreaming about but this but one of the topics are Steem, steemit and my tradebot. No I didnt dream about some lady haha. After that I did the Jim Kwik routine like here down in this video.
This video changed my life. No this video saved my life. I wont go to AA meetings like
@jerrybanfield
I'm helping myself watching my favorite video's.
I'm no alcoholic but I keep forgetting things like it's almost as if I have a disease. I had a coach but he only listened to my stories and said You are a very bright person make a schedule. So it didnt help me that much, but this first video I put on the right track.
The Jim Kwik routine as I said this is what I do every morning from now on again.
Write down my dreams.
Drink much water.
Make my bed.
Brush my teeth with my other hand.
Meditate.
Drink thea.
Write in my journal the following things.

3 todo things.
3 things you are thankfull for.

exercise.
Drink a brainsmoothy.
Read a book.
My brainsmoothy
Today I made my brainsmoothy with the following ingredients.
dark chocolat
blue berry's
walnuts
coconut oil
kurkuma
whey
I didn't have advocado and green vegetables but will buy some today.
Who stole my cheese

I'm gonna read a book every day as I scheduled in this time I read Who stole my cheese.
I wanted to find the book online and found this haha also good but I'm reading the book in dutch. This book I got from my mother years ago, now I read it it is like why didn't I read this before. It's some lesson in here. But really check Jim Kwik he gives lessons like whoaw, he goes down to the basic.
I can't do this in an hour but... I'm praticing. I will do it!
You can do it!!
During this whole routine I listen to this powerfull video. This video when you listen to it is from
#LouiseHay
will energise you and get you through every road you take. Positive affirmations don't get down to whoaaaa steemit is gonna die It will stop we must help!! yeah we must do our best to do what we do but that is with everying.
Post blogs, vlogs because you like it not because you want votes. If you do this you get followers not because you can write good, it is because everybody sees and read's your energy you transfer through your stories.
Headspace
I do my meditation with the app
Headspace
, you get 10 meditation sessions for free if you want to get the whole app you must pay a monthlee fee devided into two groups.
7.92 euro if you pay it for a year
12,99 euro if you pay it monthly.
@exyle maybe this is some idea for your and all the other apps. Give basic settings for free and you want it all pay a fee. Maybe it's something to look into this. As of all the apps I use esteem surver right now I would pay for this to use it. And if I cant pay I would use the basic settings.
Today
What I want to give to the whole steemit community is look what companies are doing right now. They are following their cheese. Look at the post of minnowbooster instead of saying hey I'm the best look at me they reach out to help others and share their knowledge to help the steem blockchain.
@esteemapp states that they are also having their own full nodes.
Of course this is needed for the blockchain to work. If you have a product living from a blockchain do whatever you can to save your income, your business.. follow the cheese.
Look at the good things that are happening right now. This will bring prosperity. My first question when I became a witness was ok what if steem will come to every house what will do that to the memory of the witness? Now ned comes with the solution hivemind that will reduce the memoryusage.. That will be a great solution for future growth.
Look at the positive side of this whole story. Yeah Ned had to let go 70% of his team it is heartbreaking. But look what Ned does he is following the cheese.
My tasks will be for now
clean the bedroom
clean the kitchen
make a begin with planning
esteem surfer
I'm posting this with my latop and it is a whole lot better and faster typing. But I miss my spellingscheck that I have on my mobile phone. maybe you have a tip for me how to make that better.
steem-bounty
In a few posts back I asked a question with a price you can comment on that post to earn some steem.
Question
I want to make my posts better using tools and or gifs.
If you have questions or tips on how I can make my posts better please put it in a comment. The better the posts the more I can help others with it.
STEEMMONSTERS
I'm playing steemmonsters to earn some extra credits I'm thinking of streaming every day how I lose time after time it will be entertaining I think haha.
History
Here are the first and the last post of my postchain. You can jump to the post before this one or go to the first post.
Home day 13
Witness
I'm running a witness server. My latest topic on my server is here, if you want to reward me for my work vote for me at witness by filling in greendeliverence at the bottom and push that button.
Nederlanders
Are you Dutch? Go check this alldutch community. For any questions regarding steemit or alldutch check out the discord channel alldutch
I run also a Dutch blog it can be read here
I have a special steemmonsters account here