New Marketing Initiative for Gridcoin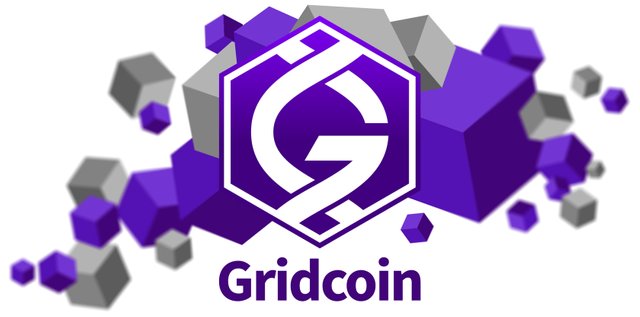 With 2019 approaching, it's again time for Gridcoin community to decide and vote on our marketing efforts for the next year! Recent post by @jringo about setting our marketing budget is, I believe, a step in the right direction, but I thought about expanding on that idea by adding some concrete advertising proposals which have been implemented before and can be implemented again, quickly and reliably. So let's get straight to it.
1. Google Ads (formerly Google AdWords)
Although Google has officially banned all ads about cryptocurrency-related content on their advertising networks, my recent tests have confirmed that all our Gridcoin ads are still approved and intact on our Google Ads account. For testing purposes, I have even created a few new ads explicitly mentioning 'Gridcoin' and pointing to www.gridcoin.us and they were also approved within few hours.
This is an advantage we should use ASAP, so I propose to restart our Google Ads campaigns with a budget of $20 per day. That would be enough to advertise on Google (targeting BOINC-related Google searches), BOINCstats, Free-DC, GPUGRID and various other BOINC and [email protected] related websites (targeting BOINC and [email protected] users in general). Also, $20 per day would be enough to restart our advertising efforts on crypto related websites (like coinmarketcap). However, I would like to add here that we need a fancier landing site and top-notch professional banners to compete with other advertisers on such websites. Competition on crypto-related website is very intensive and other cryptocurrencies spend a lot of money on their websites and ads.
For our previous campaigns, Google Analytics showed that our AdWords campaigns were quite effective. We can't track conversions, but we had 60% bounce rate on Google ads and 50% bounce rate on BOINCstats and Free-DC. Those are quite good metrics for Google Ads.
Ads: Textual ads, various 728x90, 160x600, 300x600 and 300x250 banners used in our previous campaigns, placed on the targeted websites automatically by Google.
Method of payment: For this campaign, Google would charge my credit card at the end of each month (in USD) and I would get refunded from the Foundation (in GRC) every few months or so. I don't sell my Gridcoins easily, so there would no extra selling pressure because of this.
Proposed duration: 01 DEC 2018 – 31 DEC 2019
Landing sites: https://www.gridcoin.us and https://boinc.science (backup site, emphasizing science and light on crypto content, to be used only if Google enforces the ban on crypto advertising and obstruct us in using www.gridcoin.us)
Verification: Users with access to our AdWords account are currently @jringo (read-only access) and me (@vortac) as admin. Read-only access can be granted to anyone, feel free to contact me on Slack. It would be good to have another trusted community member as a second admin (for backup and security reasons). Ideally, second admin would also be a Foundation keyholder which would enable him to monitor expenses on our Google Ads account directly.
I propose to renew our deal with Netsoft until 31DEC2019. Netsoft admin (James Drews) charged us $50 every month (in GRC) for carrying our ad and I would like to contact him again and renegotiate this deal. James would integrate our ad directly on his website, so it would be impossible to filter it by AdBlocker (I would check on that often).
Ads: Various 728x90 banners to be placed at the top of the webpage by Netsoft admin.
Method of payment: Every month, I would send GRC worth $50 (according to the actual rates on the day of payment) to James Drews, using my own Gridcoin Wallet. I would get refunded from the Foundation every few months (also in GRC).
Proposed duration: 01 DEC 2018 – 31 DEC 2019
Landing site: https://www.gridcoin.us
Verification: Transactions to James Drews would be visible on the blockchain. His GRC address was S2p2xjEMCAytVwNLwork9SPz78Hhnag1cA but that was under his Poloniex account, so he would have to create another one and publish it on his website.
Google Ads are easily detected and filtered by AdBlocker and our advertising efforts on BOINCstats and Free-DC are severely limited in their reach because of that (plenty of AdBlocker users out there). Therefore, I propose to spend up to $1500 on direct advertising deals with BOINCstats and Free-DC in 2019. We've never had a direct advertising deal with Free-DC (I would try to negotiate one) and our last deal with BOINCstats was in October 2016, so I would say we are long overdue for another one. By working directly with BOINCstats and Free-DC admins, we would be able to bypass AdBlocker and recruit a lot of new, tech-savvy users. I estimate $1500 would be enough for 8-10 weeks of advertising on BOINCstats and probably even more on Free-DC (not so many visitors there, so cheaper rates). Of course, I intend to spread it throughout the whole year, it would make very little sense to use it up in one long streak (diminishing returns).
Ads: 728x90 banners to be placed at the top of the mentioned websites by BOINCstats and Free-DC admins.
Method of payment: I would send money to BOINCstats admin (Willy de Zutter) via PayPal and get refunded later on from the Foundation, according to the rates valid on the day of reimbursement. Same would apply for Free-DC, if we can arrange a deal with them too.
Proposed duration: TBD in 2019
Landing site: https://www.gridcoin.us
Verification: PayPal receipts would be provided to Foundation keyholders for reimbursement.
4. Professional HTML5 banners
I propose to spend $600 from the Foundation to pay a professional designer for creating some high-quality Gridcoin HTML5 banners (we won't get noticed on high-traffic crypto websites like coinmarketcap without some fancy, animated HTML5 banners). Assuming a somewhat standard rate of $30 per banner, that should be enough for 20 banners. As we get more of that pro stuff, I would deactivate my banners (which were done for free, but can be improved a lot). The only advantage of my banners is that they are already available (they are still on our Google Ads account and can be deployed immediately).
A selection of my 728x90 banners which would be used in the campaigns mentioned in this post: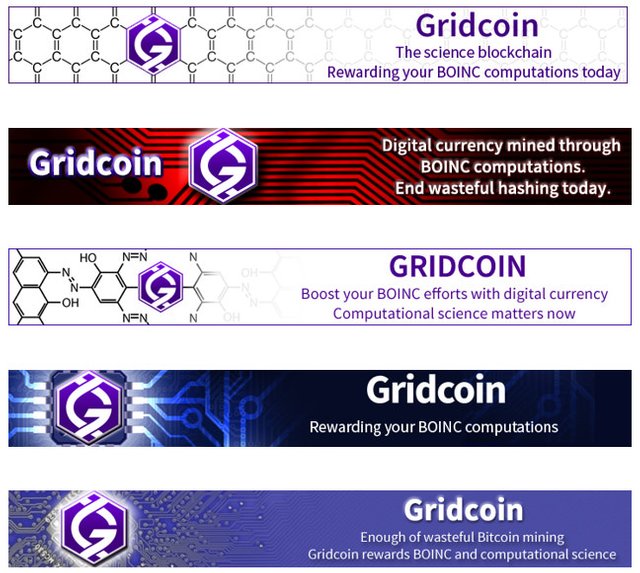 A selection of 160x600 banners: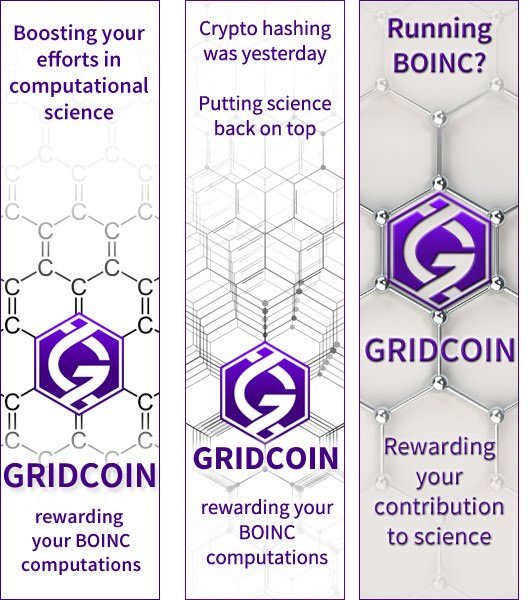 For comparison, here are the two animated 'Secret Identity' banners made by @joshoeah, who is a professional designer. Anyone can see his stuff is clearly superior and worth paying for. Such banners would be particularly useful for targeting crypto websites (i.e. non-BOINC users who won't understand our BOINC related slogans and require a different advertising approach).





The poll will be up and running within few minutes with a total duration of 6 weeks (until 25 NOV 2018). There are millions of BOINC users who have never heard for Gridcoin, so vote now to support this New Marketing Initiative for Gridcoin and to expand our reach out there.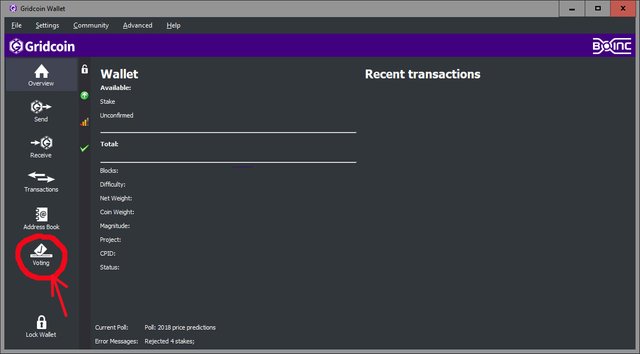 In your Gridcoin Wallet, click on Voting to browse through active polls and to vote on this New Marketing Initiative