Shine a Beacon for Science: World Community Grid's 14th Anniversary is here!
Today is World Community Grid's 14th anniversary! World Community Grid is one of the most popular, reliable and humanitarian BOINC projects out there, enabling anyone with a computer, smartphone or tablet to donate computing power for scientific research on topics related to health, solving poverty and improving sustainability.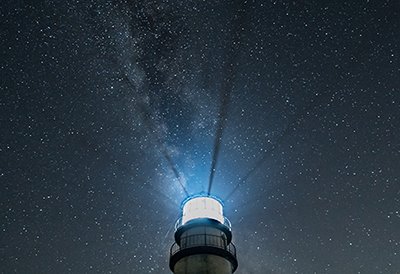 Beacon4Science
For their 14th anniversary, they asked their users to publicly show support for the project by Shining a Beacon for Science. Many of us here on Steemit run various crypto-nodes, from Bitcoin to some small altcoin. Some of us are Steemit witnesses, or witnesses on other DPoS chains. You can consider those to be the beacons of wealth, or decentralization, or financial independence and prosperity.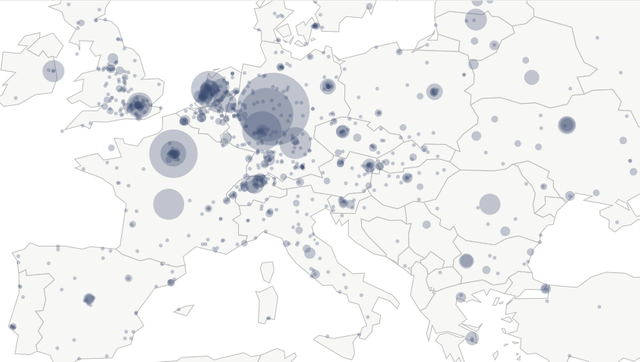 This is a map of Bitcoin nodes in Europe (probably representing a lot of wealth by now). Shine a beacon of science too and spare a couple of cores for World Community Grid. You can get crypto-rewards for your World Community Grid computations as well, with #Gridcoin and #Byteball. In fact, if you are into such rewards, that makes WCG the most well-paid BOINC project right now.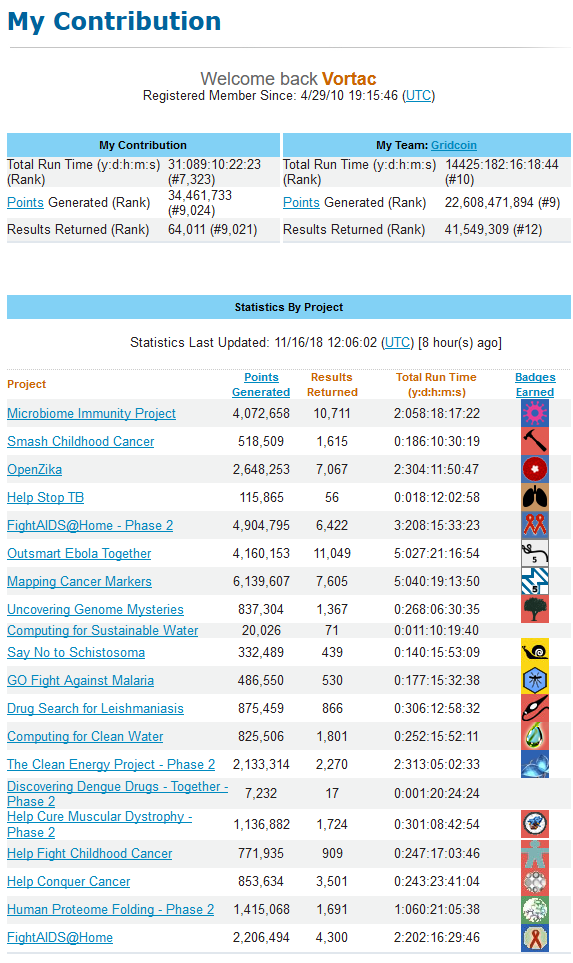 My World Community Grid statistics. WCG uses points for its online stats, seven such points are equal to one (1) BOINC credit, displayed in your BOINC client.

I am running World Community Grid on my computers since 2010 and have accumulated over 31 years of total run time so far (on all CPUs & cores combined). I am currently on team Gridcoin, receiving Gridcoin rewards for my computations, but I have linked my WCG account with Byteball too, so I am receiving Byteball rewards as well. In contrast to wasteful Proof-of-Work algorithms, such crypto incentives can change the world in a way that all people can relate to - through science and scientific progress.



Shine a beacon for science!