@kaliju: A Thief at Best, A Criminal at Worst
It is important to note that the post by @practicalthoughts had ZERO influence by me. It is obvious that he has had the good sense of conscience to stand up for what is right and actually returned 3 STEEM, the proportion of upvotes he received from dStors' embezzled funds.
The evidence of account key and fund embezzlement is unequivocal. No amount of word cocktails, excuses and further one sided allegations from @kaliju can obfuscate his thievery.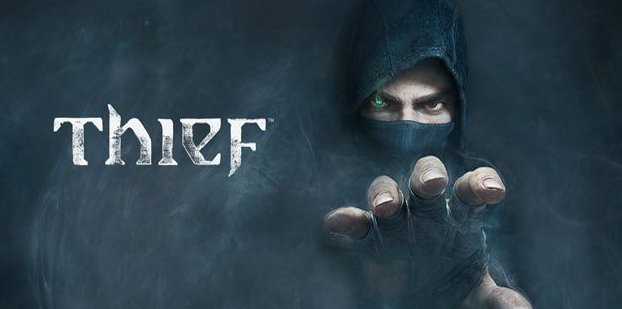 It should be made known, that my side legally and contractually owns 70% of everything having to do with dStors and www.dstors.com. My side also wholly owns the Trade Marks of the dStors logo. The contract document is preserved as proof for my lawyers to utilize. Kali Ju signed this Limited Partnership agreement and in return, he asked for monthly cash payments and the CEO title. The payment was agreed given his state of financial difficulty and a second child. Since STEEM price volatiltiy was high, the payment agreement had a clause that stated that it could be called at any time per discretion of our side. He was the ONLY dStors team member getting paid while all others were working for future value of STORS tokens. As price of STEEM declined, the contract call clause was triggered and payment to Kali was adjusted to same as prior month but in STEEM and not USD. He found this very upsetting eventhough he had read, understood and agreed to and signed the contract.
Public Notice
As majority Partner, we demand that dStors and its associated parties cease and decease any and all business actions effective IMMEDIATELY!! Any person or group or entity having involvement through delegations must understand that such involvement to be null and void of any promises made in the past or present. dStors is wholly dissolved of any rights to conduct business without the consent and authorization of the Majority Partner on record. This demand is legal, binding and yes, enforceable!!
What does this mean to delegators to @dstors? The delegations will NOT receive any promised STORS tokens as such promises were made without approval of Majority Partner.
Background
Back in late Summer, Kali Ju posted for help to pay for his medical bills; I responded and sent help. He approached me for dStors Witness vote and I helped. He sent notice on the birth of his second child and I sent gift. Per his requested help on cryptos, I provided a free premium access to BitcoinLive. And the same person embezzles thousands of dollars from me. That hurt, it really hurt as I had trusted him.
Kali's original business model was weak, scattered and lacked strategy nor had direction. He was shooting from the hips, at best. I had urged him to compose a White Paper as a solid business plan is the foundation of any venture... but for some weird reason, he would not. Out of exasperation, I decided to write the WP and imbedd a for-profit business model and augmented it to a working token model. When I shared the draft of this WP, Kali along with @derangedvisions were very receptive and applauding and excited to execute. The WP demonstrated experience in putting together a solid business plan, strategy, tactics....none of which were in place in any recongizable form prior to our side's involvement. Counter to @derangedvision's uninformed claims; yes, I have wealth; I also have rich experience in startups along with putting together business deals in excess of $100 Mil. Kali was always poignant to learn everything he could from me as he repeatedly told me. Kali's greatest weakness is his sentiment is so easily swayed by the moment and thus is unable to remain on point for very long.
These silly defalcators at dStors have no idea of the concept of tort, contract law and courts. Instead they shamelessly use with impunity the stolen funds for their self enrichment. It's just a matter of time. Both Kali and @derangedvisions wanted to actively use dStors upvotes for self payment; to this I vehemently disagreed as it was not acting as good stewards of delegations.
The Embezzlement
Kali Ju had given me the master keys to @dStors account so I can change them to mine and feel secure about putting my own funds into it. During the midst of a disagreement involving leadership roles and direction of the Partnership, he force recovered the account in 15 minutes, without my consent and stole the account along with my funds in it. It was premeditated, illegal and an outright theft.

Any claims that Kali Ju makes of our side taking anything from him is preposterous! First, he was the only one that gained financially. Second, we took our White Paper, our Business and Token models and rightfully, our delegations and divorced away from @dStors. They simply went back to where they were before our involvement....penniless, scattered with ideas and near useless. This divorce, however was not in ownership; only that we setup a separate corporate entity devoid of Kali Ju and his team. After the forced account recovery and fund embezzlement, we had no choice but to establish @dCommerce so as to move in a forward direction.
Minutes after the account theft, Kali Ju posted this message on Discord:


He clearly has lied as all his actions have gone against his words. He has argued with vain, one sided allegations but again, no matter what word soup he puts out, his thievery can never be obfuscated!!
In the words of @practicalthoughts:


The year of 2019 is the year of the Pig. However, for the dStors team, they have made it the year of thieves and already made great strides!
I would strongly encourage anyone delegating to @dStors to reconsider and heed the above "Demand of Majority Partner"..Why? Your delegations are null & void and untied to any promises of tokens .....more importantly, proven thieves can never be successful!! I have made the case with the KR community and they have responded with sweeping undelegations against @dStors and with more to come.
I had received the following from @practicalthoughts. Apparently he felt that receiving upvotes from stolen funds was beneath him. This is an honorable person.


Are you too receiving upvotes from @dStors? Consider carefully then how those upvotes are tainted with embezzled SP. If I were you, I'd need a shower after such an upvote!
dStors Stands for: Distributed Sneaky Thieves Of Real Sins
PS: I had reached out to Mr. @derangedvisions via discord to get his help to hopefully get the funds back. While I understand his position was to not get involved by stating that the matter was between Kali and myself, I felt that was a weak position to take at best and disingenuous at worst.


The weakness was in his recent trending post which was totally one sided, devoid of ANY of the above facts which he was FULLY aware of as I had informed him of them. Disingenuous because in full knowledge of the embezzlement, he has remained part of dStors and knowingly and approvingly receives and gives upvotes using stolen funds.
As Majority Partner of dStors, and in the words of Donald Trump, @derangedvisions....YOU'RE FIRED!! You have no more right to harbor any involvement with dStors.
Aneil Patel (@aneilpatel), the Dev who required an upfront payment from our side and then failed to perform and then failed to return the upfront payment..and yet still returned at the behest of Kali Ju....You're FIRED!! Your SwapSteem project will never be supported in light of your devious and furtive tricks!
@julianmnst; you're not even allowed to touch dStors with a 10 foot pole! You no longer have ANYTHING to do with dStors! You're FIRED!!
Final Statement
This incident and total betrayal of trust by Kali Ju could have occurred much later in the future when not thousands of dollars but perhaps millions could have been involved. The only positive I can see in this type of early adverse events in business partnerships is that it happened early.
The dCommerce team will plow ahead with honesty on our left hands and honor on our right hands to establish a one of a kind crypto token rewards based, peer to peer, borderless shopping platform that quickly and efficiently matches willing buyers with sellers. We think this business has huge potential!!
If you are a Dev with node_js expertise, a seasoned social media activist or marketer and would like honest work for honest asymmetrical reward potential, please contact us on discord!!
More to come!

POST EDIT
To ALL @dStors DELEGATORS, @kaliju is using with impunity your delegations to self upvote his own posts and comments relating to the embezzlement case! He is taking all liberty to use the YOUR delegations to also DOWNVOTE!! THIS is NOT good stewardship of delegations! It was also Kali Ju and @derangedvisions who I had to argue vehemently against THEIR desires to PAY THEMSELVES through SELF upvotes using the @dStors delegations!! As soon as these piss poor twosome saw the delegation climb to seven figures, their greed to self pay through delegations became quite apparent!