Bleeding Dreams (Halloween 2018 @stevescoins contest)
I had a lot of fun one year with Halloween make up, and this seems like the perfect chance to share some of my creations!!
---
These were my practice runs, on myself, so just a stripped back hand: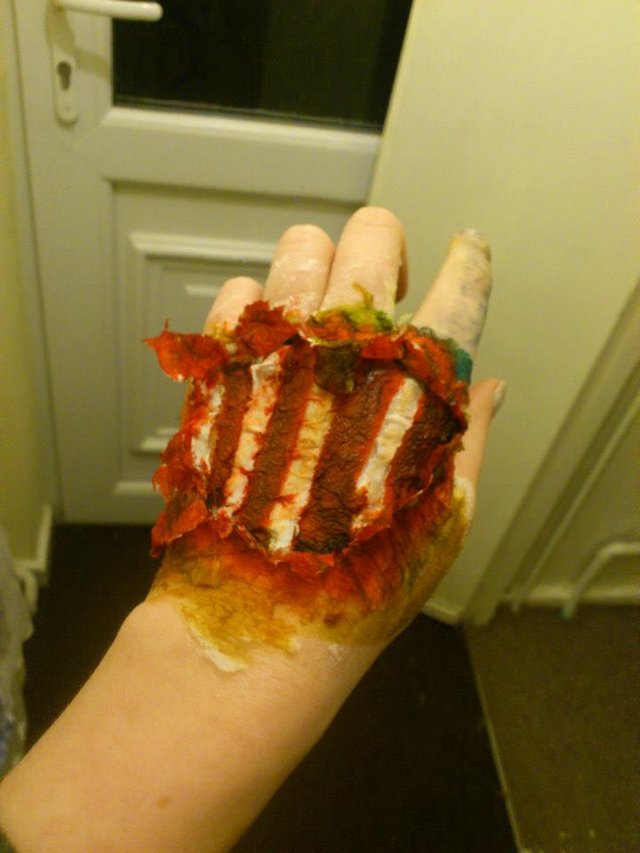 Not perfect, we have some bleeding into the bones, but, this is a very fun bit of make up to do, and apart from that, very pleased with the overall effect.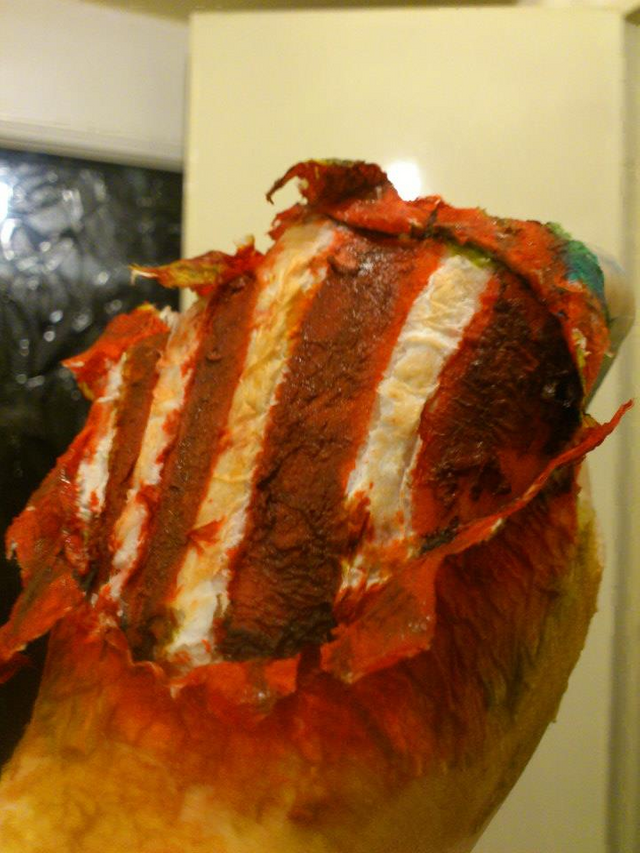 This was the best bite of the night!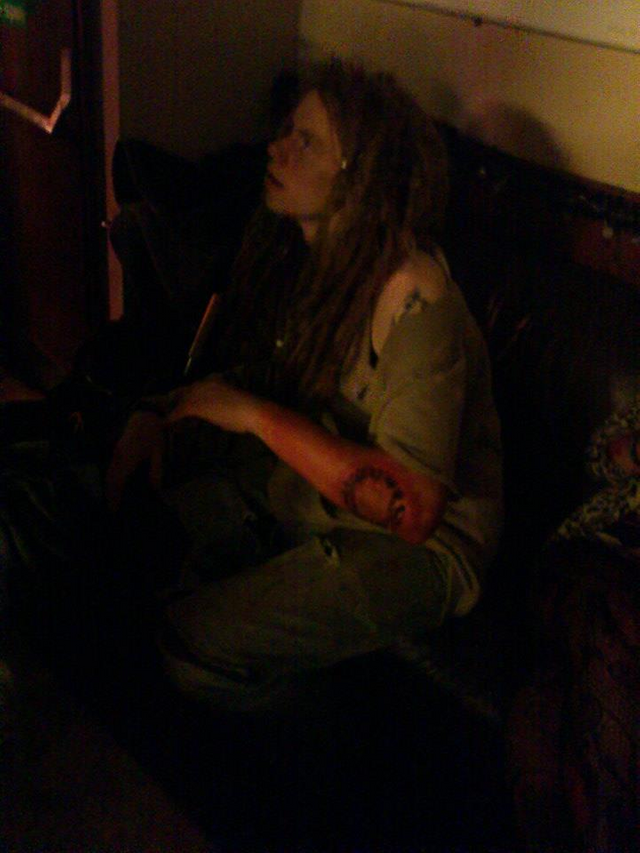 Nice bit of neck maul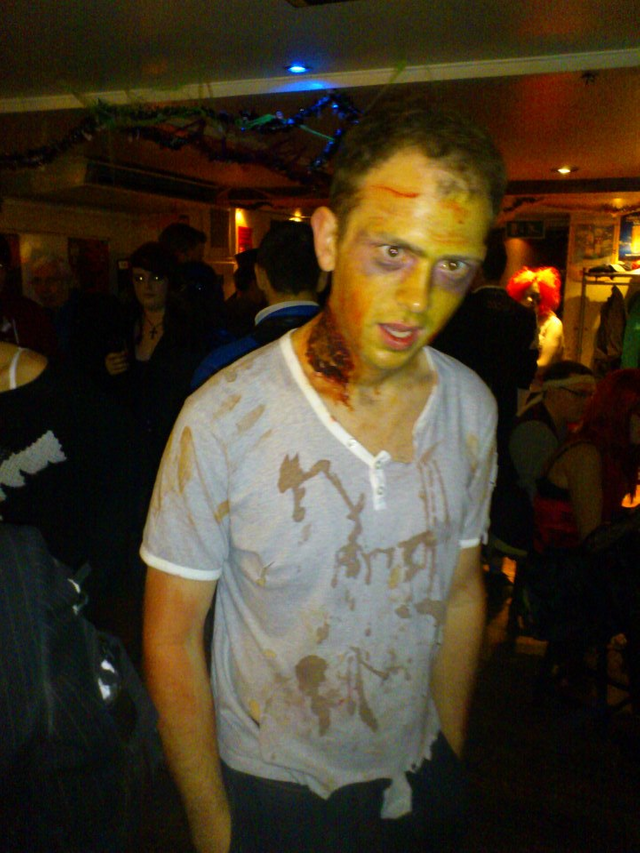 My (not so) little bro, rocking a very infected bite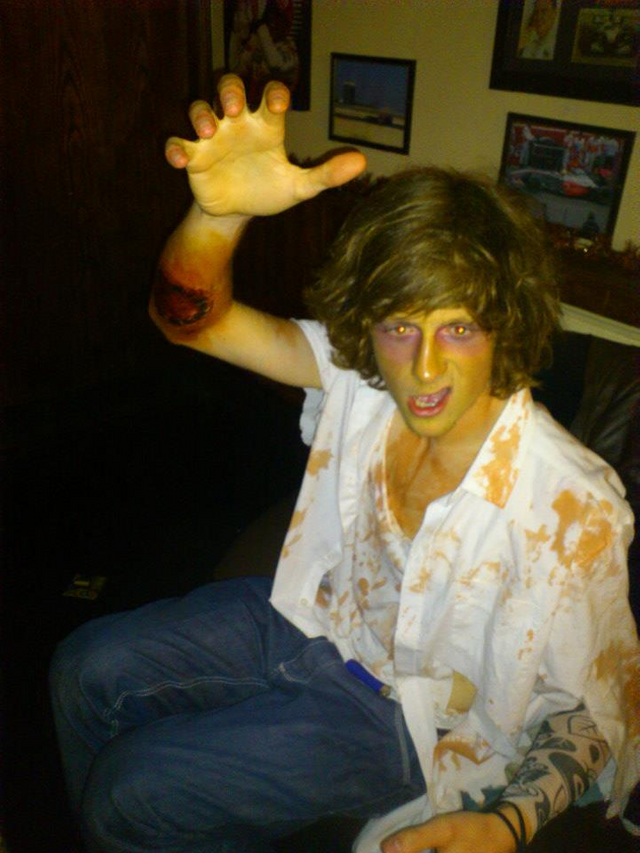 And patient zero!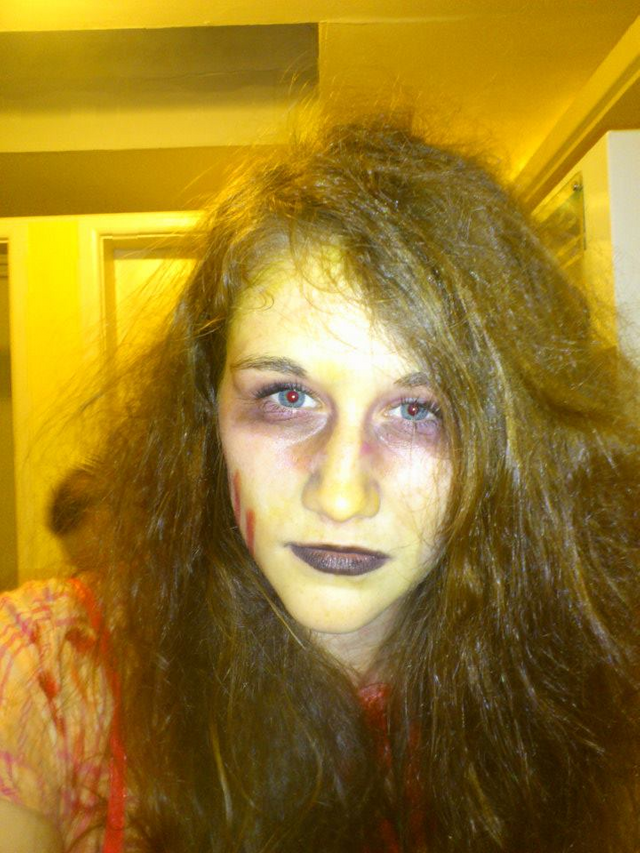 Very sadly didn't take a good photo of my chest piece until I was like, mega drunk, so don't have the skin peeling away from my ribcage to show you... I may have to give it another go....

Just a bit of DIY make up, putting much paper mache on people, you start with the tissue layer, then, once it has dried, start painting! More fun to do than wear, but, very easy to take off at the end of the night!
This is my first entry to @stevescoins Halloween Contest - you can enter numerous times, and I very much want to include a story (or two) but wanted to kick it off with a little entry in another category. There is plenty of time left to enter, so check it out and give it a go!!
It's a great contest, so even if you don't wana enter, check fun variety of entries in the latest round up
The Rules of Entry

You may submit ANY Halloween related material (art, fiction, photography, non-fiction, horror) you like: This is a free form contest
You may enter multiple times
You must resteem his post, OR make a short blog about this contest for each entry you make...he wants lots of entries, and lots of Halloween posting to Steemit
You must link to the contest in the entry for every entry you make
You may use previously written material, but you must create a new post (republish) for any material over 6 months old
---
---
Love contests? Love making stuff up? Check out the latest round of my contest Tell A Story To Me either, tell the tale of people who encounter the scariest story ever, or... Panda time!!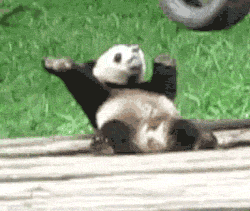 Source
Write a story, with the specific intention of scaring Calluna