Man, with today's graphics cards prices? Just buy a gaming laptop - it's cheaper than a desktop... OR IS IT? - part 4 high-end gaming laptops (6000 PLN/1350€)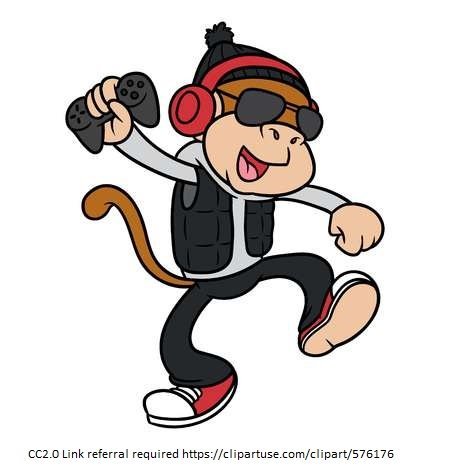 If you finally reached this point, you can stop reading. Yes, this is the price point where the unthinkable happens. If you are willing to spend 6000 PLN/1350€ it is better to buy a laptop.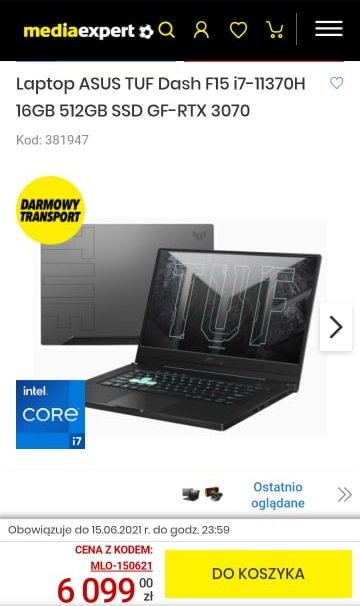 At 6000 PLN/1350€ you can get laptops with RTX 3070.
The cheapest RTX 3070 in reputable stores costs almost that much (5800 PLN/1300€).
Okay but this is a laptop card, surely we should get a lower-tier desktop card instead. Let's go for RTX 3060 Ti...

Okay, never mind. How about going back to the previous generation?
Unfortunately all 2000-series cards (excluding RTX 2060) are discontinued (and out of stock everywhere).
But don't worry - despite its relatively low clock speeds, the mobile RTX 3070 is still a beast. In synthetic tests like 3D Mark, it sits much closer to desktop RTX 3070 than to desktop RTX 2060.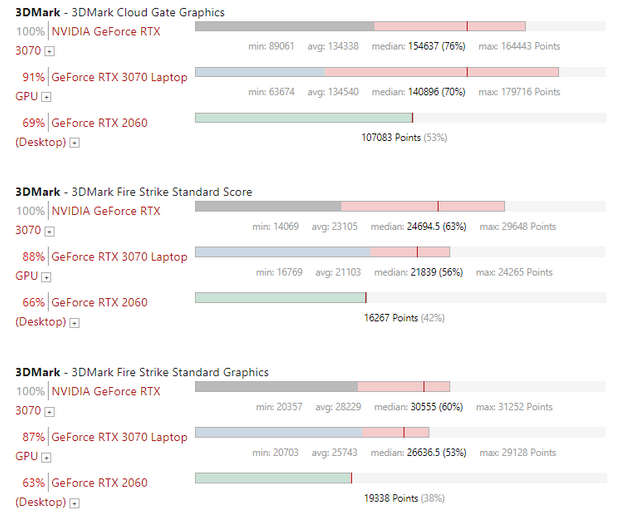 In games, it also manages to stay not too far behind its desktop counterpart, and (perhaps more importantly) manages to keep the games fluent, where desktop RTX 2060 stutters.

So only arguments for desktop are the classics: longevity, lower temperatures, customizability, etc. But if you want the most performance you simply need to get a laptop.
But should you get 6000 PLN/1350€ gaming laptop? Is it a good value for money?
In my opinion not really - it's too expensive. Yes, it's more powerful than PlayStation 5 and Xbox Series X - so it would be reasonable to expect that all games released in the next 7 years will run on it.
But that's still a laptop and the chances that it would last you 7 years are extremely slim.
That's not to say that getting a desktop (where the graphics card alone costs almost 6000 PLN/1350€) is a better idea.
It also won't last forever and for the price of one desktop, you could get five Playstation 5s and still have some money left over.
Now more than ever is the time to look towards budget-friendly components. But if you won't settle for anything less than high-end, getting a laptop is a better option indeed.