Hashkings Witness Budget (Draft)
We are proud to announce that Hashkings has made the #69 spot on the Steem Witness list!
Since we are climbing so rapidly in rank I thought this would be a good time to explain some of the ways Hashkings is planning to use the funds earned from running a witness. This is just a rough draft and will change but I wanted to keep everyone in the loop. I will go in to more depth as each of the items below becomes a reality.
Witness Operations
Tron SR Voting and User Rewards
Staking
---
Witness Operations
In order to operate as Hashkings Community Witness efficiently we currently have three positions.
Operations Team
Devops
Community Advocacy and Outreach
Operations Team
Oversees all witness operations and decides on upgrades to hardware and software. The operations team ultimately decides which version of steem that will be run.
Devops
Having the knowledge to properly run a server is a valuable asset as a witness and we are committed to using the most reliable hardware within our budget to run our witness.
Community Advocacy and Outreach
Our mission statement is Community First, this is why we have created the Community Advocacy and Outreach Teams. These teams will consist of users who go above and beyond just upvoting posts. Our advocates actively participate in the cannabis and overall Steem community. Our Community Advocacy and Outreach teams will also be in charge of organizing events, our community showcase and podcasts, charity contributions and interacting on community posts.
---
Tron SR Voting and User Rewards
I see Tron as a very big ally and see a huge potential in the future of that blockchain. As many of you know Justin Sun, the creator of Tron Blockchain now owns Steemit inc which tells me we should work more closely with the Tron community. To show solidarity and to give Steem users to participate indirectly on the Tron Blockchain we will use a portion of our earnings to vote on Super Representatives. This also allows our voters to earn Tron Voting Rewards!
---
Staking / Powering Up
We are committed to the blockchain and are not here to blindly dump our Steem. This is why we will be keeping most of our Steem powered up and only use funds to benefit our community and to cover overhead.
---
Budget Breakdown
Category
Itemized %
% of Total
Operating Costs
35%
Hardware Costs
10%
Operator Costs
40%
Outreach and Advocacy
50%
Staking
50%
Voting SR Rewards
15%
These numbers are only an estimate and will be more fine tuned as we get more conclusive data on how much we are earning. According to my calculations we need to get around the 40th spot on the witness list in order to start implementing this plan.
---
Thank you so much for reading! This is the first draft and many changes will happen over the next year. I'm going to try and update this and write a new post with any new changes.See you soon!
---
---
---

---
---
---
Brave is a free and open-source web browser developed by Brave Software, Inc. based on the Chromium web browser. The browser blocks ads and website trackers, and provides a way for users to send cryptocurrency contributions in the form of Basic Attention Tokens to websites and content creators.

-- wikipedia
Brave also allows you to tip your favorite Brave Verfied Publishers websites like Hashkings! Look for the triangle with the check mark, if you see it then the website is verified.

---
Funding
---
---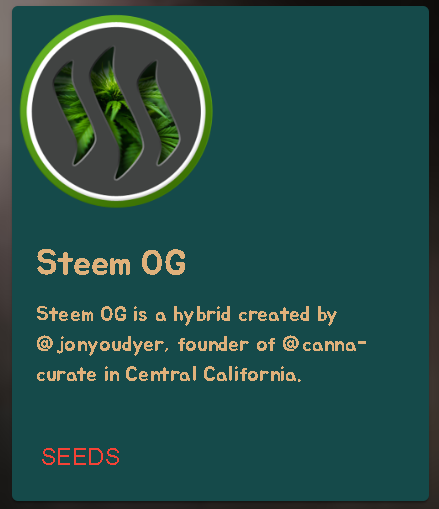 Remember to pick up a limited STEEM OG seed from our Seed Market while they last!
---
---
---
This dream of mine is continuously evolving and Hashkings will become more beautiful as we get art. If you know any artists please send them my way! Thank you so much for your support and enjoy your STEEM Cannabis Grow!
---
Hashkings is independently funded. If you would like to donate please send to @qwoyn-fund
---
Read what our farmers have to say here and please don't hesitate to reach out in the comments below!
@vcdragon was kind enough to make a video tutorial for Hashkings. Please check it out on youtube.
---
---
Community Showcase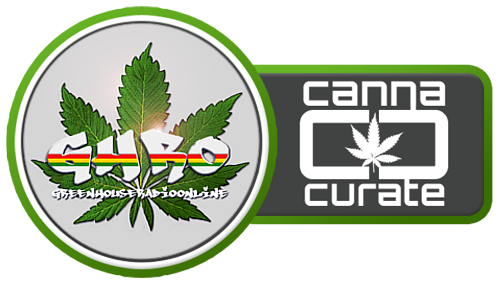 @greenhouseradio aka GHRO can now be found in the canna-curate discord 24/7 in the voice chat. GHRO in association with @canna-curate are also the home of Fried Radio, the official Hashkings podcast! Join the canna-curate discord and give us a listen.
---
---
Hashkings is an official Dutch Passion Affiliate. Visit this link to get fantastic deals on world class cannabis strains.
---
---
---
---
Previous Posts
Hashkings Weekly Update 4-11-2020
Hashkings Witness and our commmitment to STEEM
How to set up a witness with Steem-in-the-Box
Hashkings Seeks Funding
Seeds and Pollen and Buds, oh my!
How to get started with Hashkings
Hashkings Update - Steem OG strain and pollen
Sexing and User Requests
Rare Plots and Subdivisions
A Quick look at Hashkings NFTs (Seeds)
Use STEEM Keychain and get plots
Upgrade and Transition Period
NFT Update Coming
Join the Hashkings Team
Hashkings Overview and Update 1-29-2020
Hashkings Market Update
Hashkings Economic Growth
Mobile Update and Hashkings Christmas Gifts
Hashkings Upgrade
A Hashkings Overview
Introducing Hashkings Curation Trail

---
---